Leaking gas pipe in East Jakarta caused by miscommunication: Contractor
Winda A. Charmila

The Jakarta Post
Jakarta |

Tue, March 13, 2018

| 07:36 pm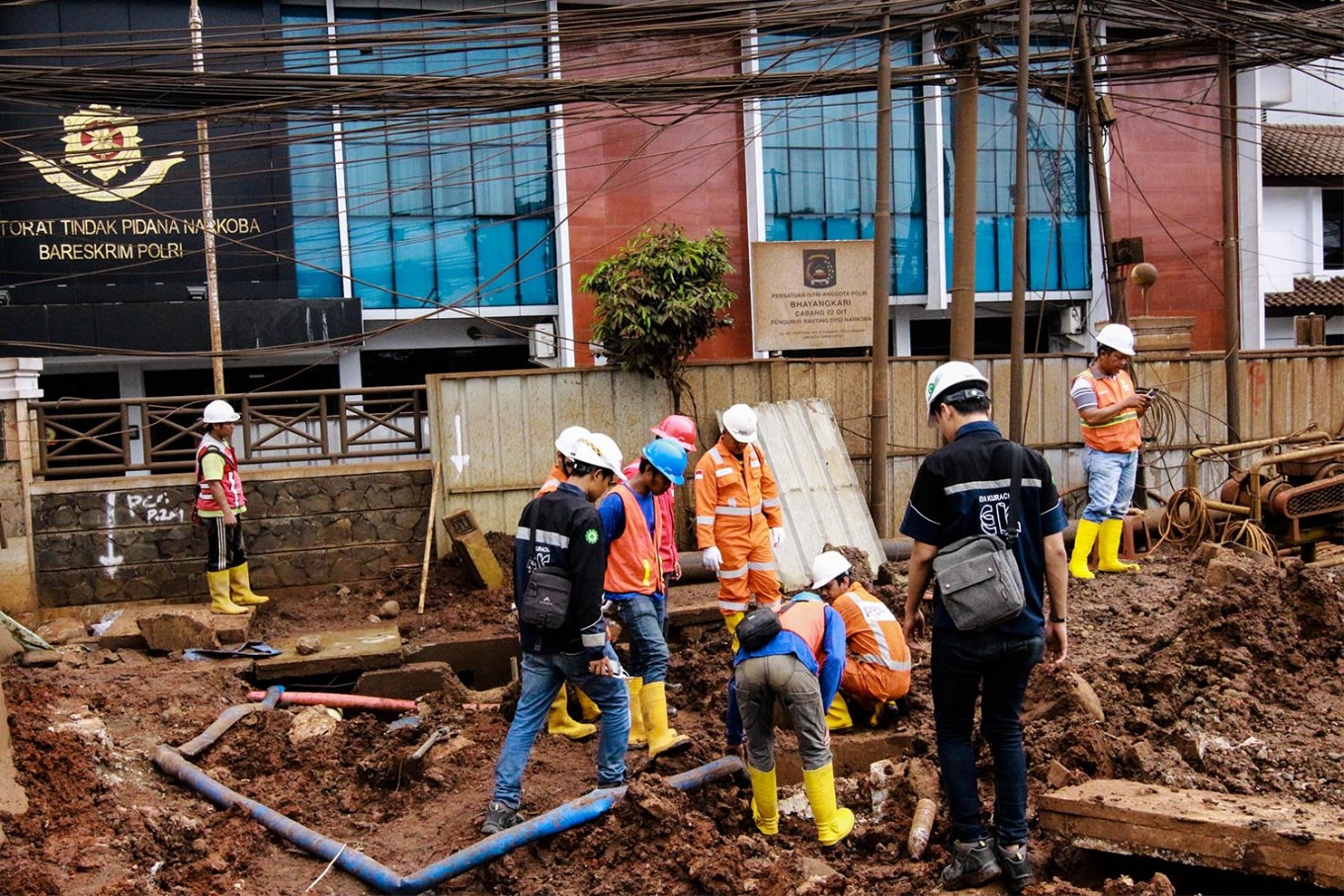 Workers of state-owned gas company Perusahaan Gas Negara (PGN) repair a leaking gas pipe in Cawang, East Jakarta on March 13, a day after the operator of the light rapid transit (LRT) project in the area drilled into the ground and damaged the pipe. (JP/Aditya Bhagas)
An official from state-owned construction firm PT Adhi Karya said a leaking gas pipe in East Jakarta was caused by miscommunication between the contractor and fieldwork operators of the light rail transit (LRT) project.
The firm's president director Budi Harto said Adhi Karya, which is the contractor of the LRT project, had informed the operators in the field not to dig on Monday.
"We wanted to first confirm the location [of the pipes] based on the data we have. However, the operators continued working even though we had told them not to," Budi said Tuesday.
The gas pipe, which belongs to state gas firm Perusahaan Gas Negara (PGN), began leaking on Monday night after it was struck by a drilling machine used on Jl. MT Haryono for the Cawang-Dukuh Atas LRT project.
The accident caused the road to be closed for several hours and disrupted gas distribution to customers in a Bidara Cina low-cost apartment in East Jakarta and a Kalibata apartment in South Jakarta.
Budi added that the operators would be sanctioned but refused to give details on the punishment.
"They are still in shock and we plan to question them tomorrow. We have also taken the keys for the machine off them," Budi said.
Topics :
Join the discussions