Law revisions necessary but not sufficient to clamp down on terrorism, jurist institute says
Karina M. Tehusijarana

The Jakarta Post
Jakarta |

Tue, May 15, 2018

| 12:03 pm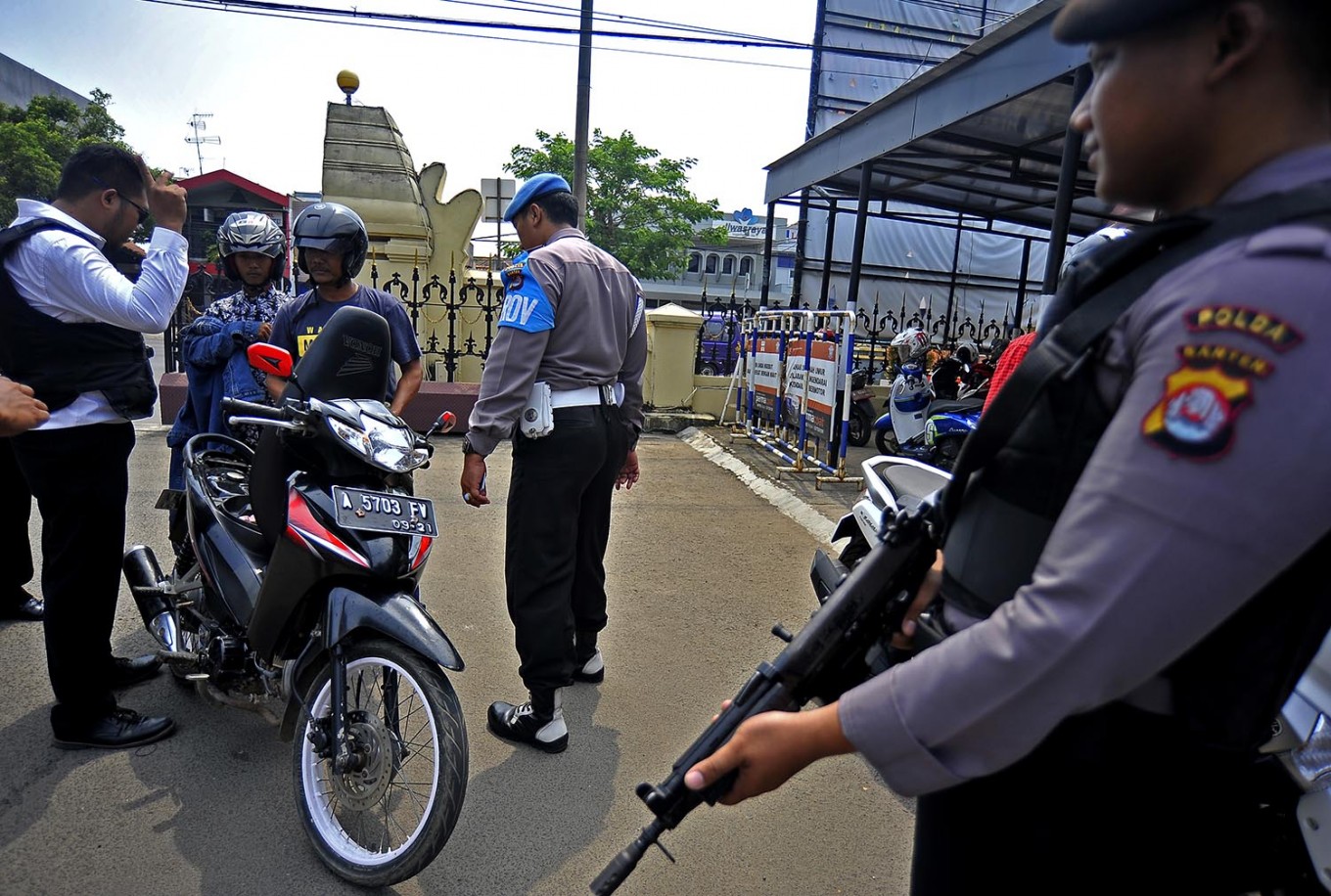 Banten Police bomb squad members check vehicles at Serang square in Banten on Monday. The measure is aimed at securing the city following the Surabaya bombings in East Java. (Antara/Asep Fathulrahman)
The Kolegium Jurist Institute (KJI) said on Tuesday that law revisions on their own would not be able to fully eradicate terrorism.
"The facts and experience show that terrorism laws are unable to guarantee the elimination of terrorism from this republic," KJI executive director Ahmad Redi said in a written statement.
"The government cannot just use criminal sanctions to address terrorism [...] but should prioritize preventative measures," he said.
He said the government should evaluate the deradicalization efforts that were already in place and see how they could be improved going forward.
Read also: What is JAD? Terror group behind Mako Brimob riot, Surabaya bombings
He added that the general public also played an important part in terrorism prevention, as the family's role is to imbue children with morals and compassion that could be a "strong wall" against committing acts of violence against fellow human beings.
"Universities should also form more terrorism study centers, which will publish research about terrorism policies and can be used by the government as a basis in creating measures to address terrorism," he said. (dmr)
Join the discussions