Historical object stolen from Rumah Cimanggis in Depok
Fachrul Sidiq

The Jakarta Post
Jakarta |

Mon, June 25, 2018

| 05:59 pm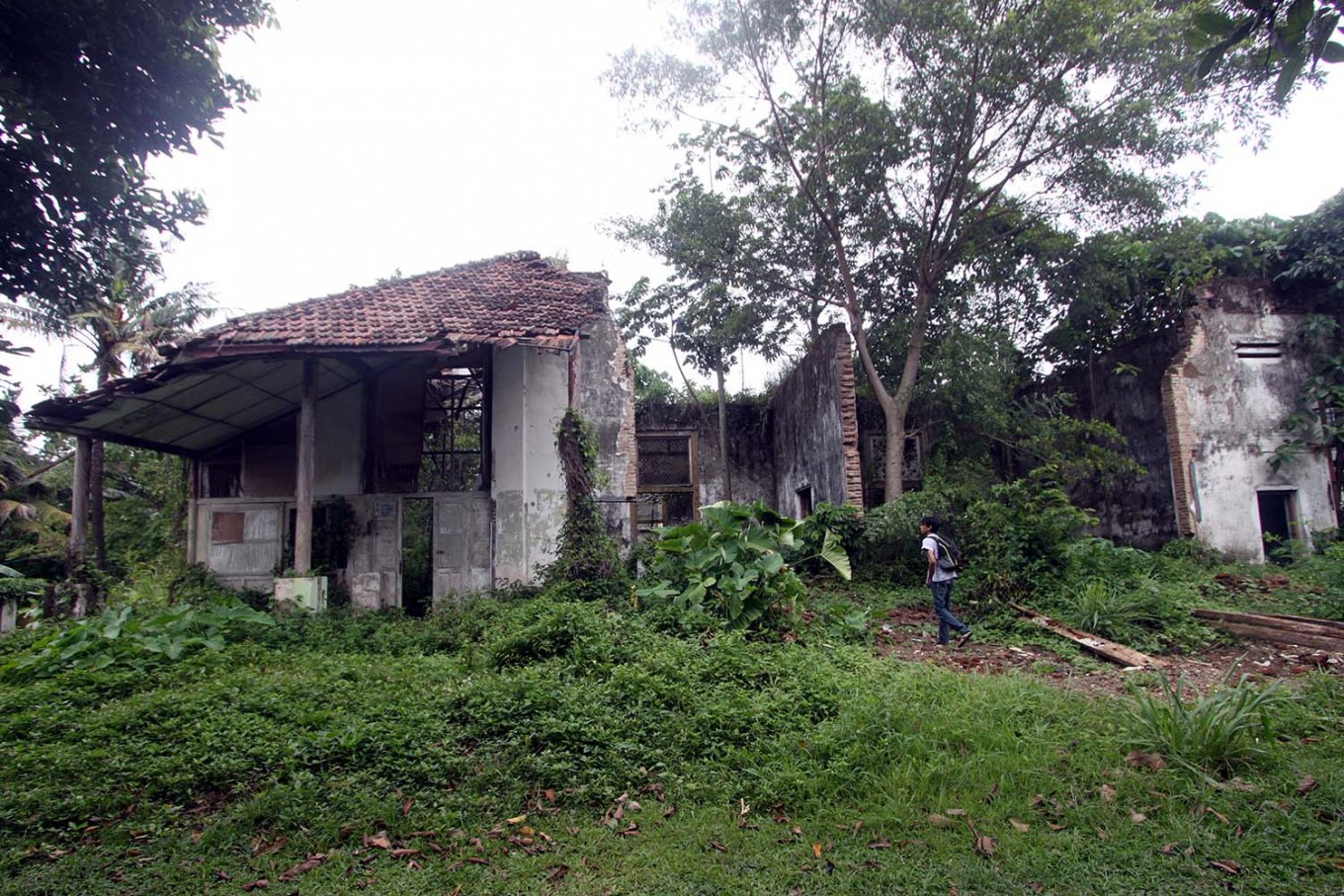 An old abandoned building. Rumah Cimanggis was built in 1775 and was the vacation home of governor general Petrus Albertus van der Parra of the Dutch East India Company. It is now in complete disrepair and is set to be torn down to make way for the Indonesian International Islamic University. (Antara/Yulius Satria Wijaya)
A historical wooden sculptured ventilator from the 18th century built Rumah Cimanggis in Depok, West Java, was stolen by an unidentified individual thanks to the lack of supervision and maintenance of the historic building, a group has stated.
The Depok Heritage Community (KSD) said in a statement that the 2.4-square-meter ventilator is a precious object at the mansion, the vacation home of governor general Petrus Albertus van der Parra of the Dutch East India Company.
The object was a decorative item in the bedroom of the governor's child.
Members of the group became aware of the incident after someone offered it to the community on Friday.
After verifying that the object belonged to the mansion the following day, members of the group met the person in question, who willingly gave it to the community. The person reportedly got the object from another person who allegedly stole it from the mansion.
The KSD have contacted the Jakarta Legal Aid Institute to ensure that returning the object is in accordance with the law.
"The theft is a clear sign that Rumah Cimanggis is under threat. The government has failed to preserve and maintain the historical site," it added.
The mansion is in a poor condition and the central government plans to demolish it to make way for the construction of the Indonesia International Islamic University, the groundbreaking event of which took place three weeks ago.
Protesters have demanded President Joko "Jokowi" Widodo turn the 300-year-old building into a museum instead of demolishing it.
Topics :
Join the discussions