Monkeys invade fields, settlements for food in Wonogiri
Ganug Nugroho Adi

The Jakarta Post
Surakarta, Central Java |

Tue, July 10, 2018

| 10:31 am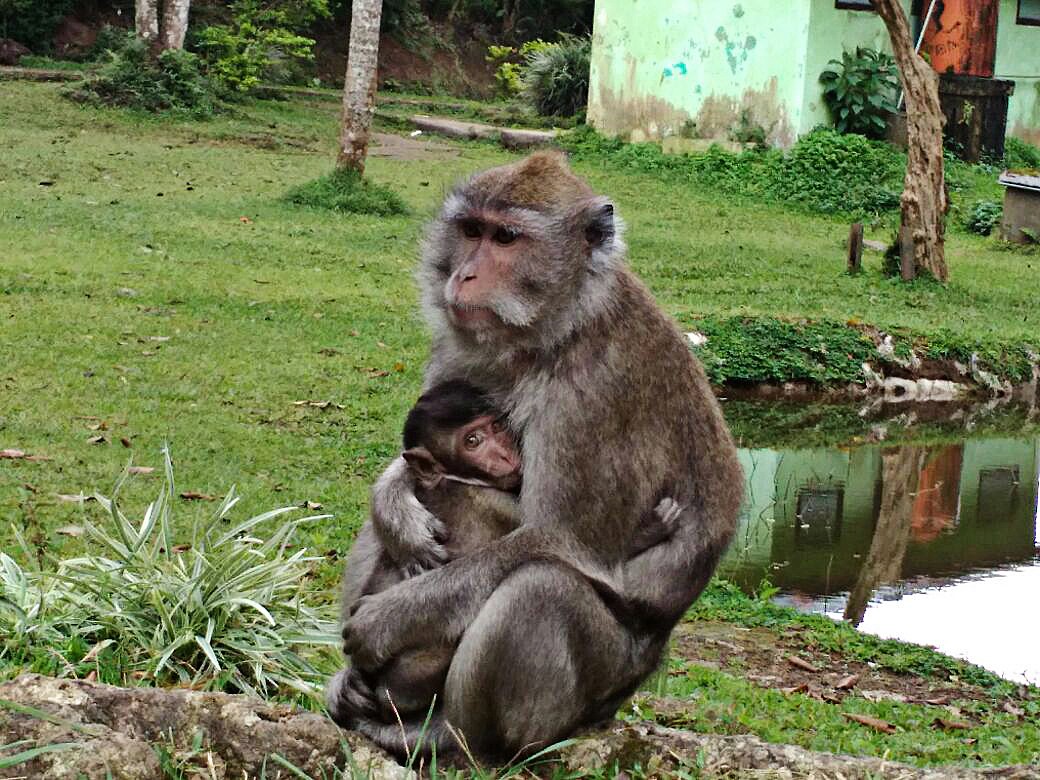 Closest relative: Long-tailed macaques relax by Telaga Warna, an artificial lake in Puncak, Bogor, West Java. (JP/Theresia Sufa)
Residents of Wonogiri, Central Java, are on alert following a recent attack by long-tailed macaques, also known as crab-eating macaques, that invaded their farmland and settlements in search of food.
Several residents claimed that the monkeys came to their fields in great numbers, taking corn, peanuts and cassava. "They also took fruits such as papayas and mangoes. These monkeys even barged into chicken cages, taking eggs that were being incubated," said Margono, 54, a local resident of Gunung Kukusan in Giriwono, Wonogiri City.
Sendang village head Budi Hardono said the primates also invaded settlement areas and looted food stalls. "Such attacks pose a threat to local residents. We have to be on guard every day," he said.
Such attacks have been occurring since early July, prompting residents to take several measures to keep the monkeys at bay.
In addition to guarding their homes, some residents have set up nets around their fields to protect their crops. However, the method has been ineffective, as the monkeys are destroying the nets and finding ways to enter the fields.
According to the Wonogiri Disaster Mitigation Agency (BPBD), seven of 25 districts in Wonogiri and Wonogiri City are prone to the invasion of wild monkeys during the dry season. These districts are Eromoko, Jatisrono, Manyaran, Ngadirojo, Nguntoronadi, Selogiri and Wuryantoro.
BPBD Wonogiri official Bambang Haryanto said such attacks happened because of the drought, which forced monkeys to leave forested areas and enter human settlements in search of food. (kuk/ebf)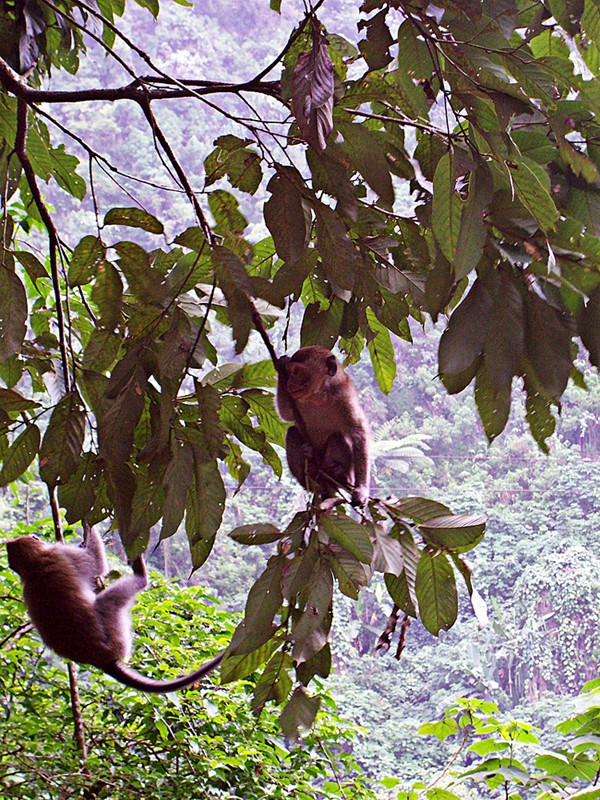 Canopy kings: Macaques hang out on a tree in Telaga Warna in Puncak, Bogor, West Java. (JP/Theresia Sufa)
Topics :
Join the discussions