Govt won't declare Lombok quakes 'national disaster'
Panca Nugraha

The Jakarta Post
Mataram |

Tue, August 21, 2018

| 11:56 pm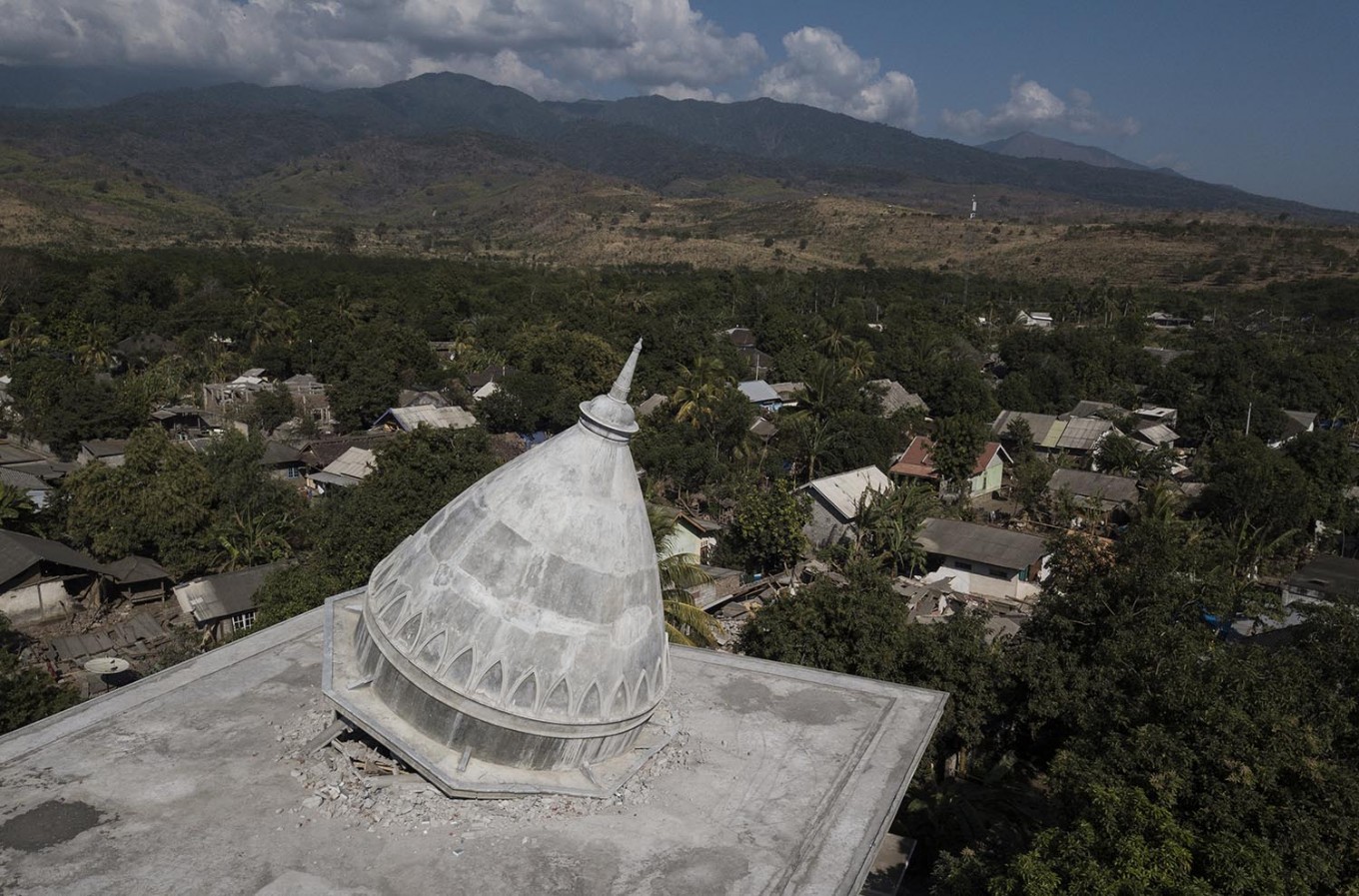 This aerial photo shows a collapsed mosque in the village of Sugian on Lombok in West Nusa Tenggara on Tuesday after a series of recent earthquakes. (AFP/Fred Dufour)
Vice President Jusuf Kalla has confirmed that the Lombok earthquakes in West Nusa Tenggara (NTB) will remain classified as a local disaster, despite mounting calls to "upgrade" the disaster to national status.
However, the government promised to extend its full support in the handling of the post-disaster period up until the recovery process.
"The disaster is indeed a big one. Even though we do not regard it as a national disaster, the handling procedure is conducted on a national scale," Kalla said while visiting victims in Kekait village in West Lombok on Tuesday.
Kalla cited the tsunami that ransacked Aceh in 2004, which was declared a national disaster. "[It was] because our country could not handle it ourselves. But for now, we are still able to handle [the situation] and we do not need foreign aid," he said. Kalla was sworn in as vice president to then-president Susilo Bambang Yudhoyono only two months before the tsunami hit.
According to him, the current post-disaster handling process conducted by the NTB administration, heads of affected districts and relevant ministries have gone smoothly.
"If the governors and regents are unable to do anything, we may consider this a national disaster," he stated.
A series of earthquakes and aftershocks have jolted the holiday island of Lombok in the past few weeks, killing hundreds and displacing thousands. Northern parts of the island have been hit the hardest. (swd)
Join the discussions