Polluted and drained, rivers cause water crisis in Surakarta
Ganug Nugroho Adi

The Jakarta Post
Surakarta |

Sat, November 3, 2018

| 04:09 pm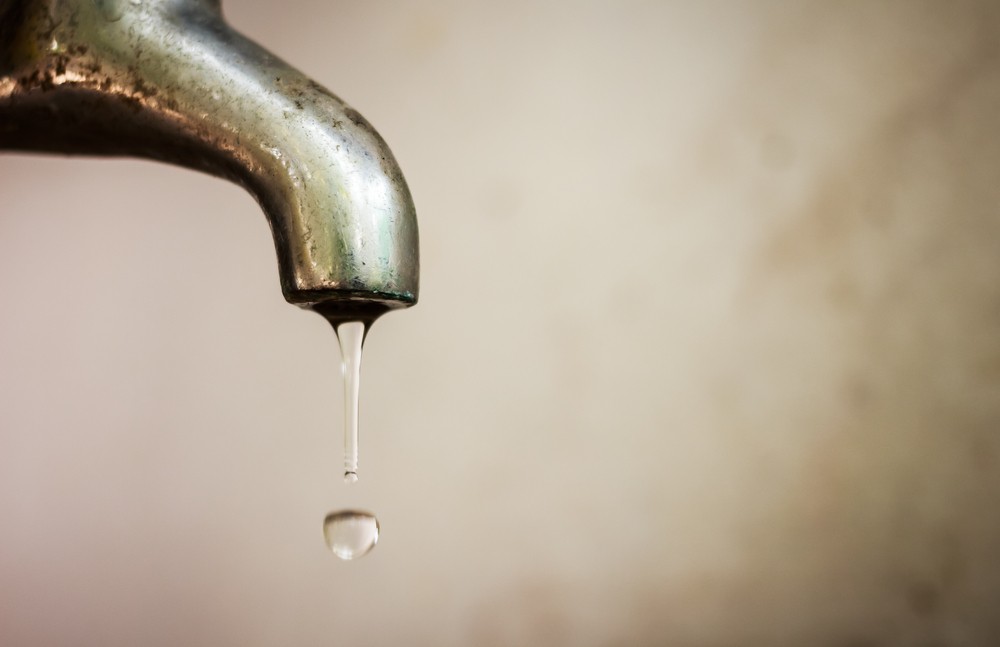 Illustration of water crisis. (Shutterstock/File)
The city-owned water company of Surakarta (PDAM Surakarta) has struggled to provide clean water for the Central Java city for the past two weeks as rivers are dry and tainted with factory waste.
The water company has stopped the operation of its water treatment plants, forcing residents to scramble to buy gallon water jugs as an alternative. As of Saturday, the distribution of water tanks from the water company was still scarce.
"On Wednesday, we dropped 30 tanks of clean water, today 50 tanks. No permanent solution has been found since the treatment plants ceased production," said PDAM Surakarta spokesperson Bayu Tunggul.
He said the company had received complaints from residents because of the stench and yellow-colored water running in their taps. He said it was getting more difficult to treat the river water that had receded due to the dry season.
"Water sources for Jurug and Jebres water plants are contaminated with textile waste in Samin River in Sukoharjo. Many factories dump their waste into the river. We have reported the issue to the mayor," said Bayu.
He said the dry season and pollution had been recurring problems, but this year was the worst, causing water treatment plants to stop producing.
"Until now, 30 percent out of 59,000 customers are still deprived of clean water supplies," he said.
Sayekti, who lives in Jebres district, said his family had started to buy packaged water in gallons and bottles for daily use.
"More daily expenses [to buy the packaged water]. [PDAM Surakarta] doesn't send water [trucks] every day, while we need it to cook, bathe and drink," he said.
Sayekti hoped the water firm could resolve the problem soon, otherwise it was going to be damning for many low-income residents in the area.
Aside from Bengawan Solo and Samin, Surakarta also gets water supply from Cokro well in Tulung district, located in the nearby regency of Klaten.
"We are trying to revive a deep well in the Pedaringan area, in eastern Surakarta," said Bayu. (wit)
Join the discussions