More universities call for safe campuses
Karina M. Tehusijarana and Bambang Muryanto

The Jakarta Post
Jakarta/Yogyakarta |

Sat, November 24, 2018

| 10:28 am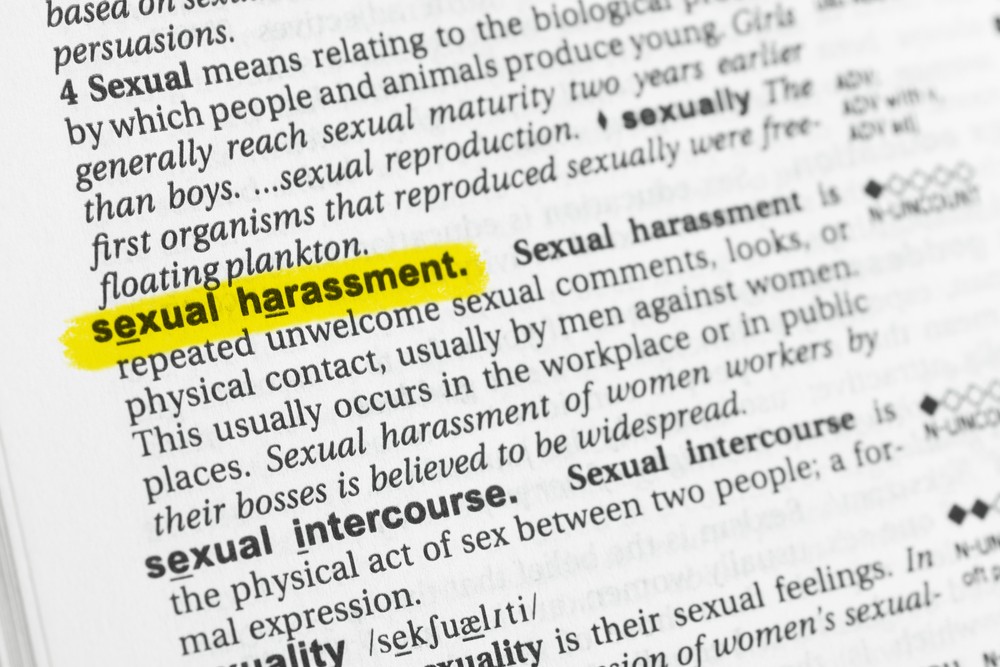 The makers worked closely with a panel of leading child psychologists before a single scene was written or shot. (Shutterstock/Lobroart)
The 20-year-old University of Indonesia (UI) student's voice shook with emotion as she told the story of a friend who had been sexually assaulted by an older student.

"When she told me about what happened, I couldn't stay silent, so I confronted the perpetrator about what he had done," the student who requested anonimity said. "Of course he was defensive and denied it, claiming that it was all 'hearsay'."

But what frustrated her more was the reaction of their mutual friends. "I asked them, are you just going to let him get away with it? They said, 'That's just the kind of guy he is'," she said.

Her story was just one among many shared by UI students at a rally in front of the UI railway station on Thursday to show solidarity with Agni, the pseudonym of a female Gadjah Mada University (UGM) student who was allegedly sexually assaulted by a fellow student in 2017.

The case surfaced after UGM student publication Balairung interviewed Agni, who told them how she was blamed by campus officials after the case.

Manik, a 21-year-old public health student who was one of the organizers of the rally, said Agni's case was just one of many that had happened on campuses across the country, including UI.

He cited a case from 2013, when noted poet and then-UI lecturer Sitok Srengenge was accused of raping an UI student identified by the initials RW. The report is still being processed by police to this day, while Sitok remains free to hold exhibitions and make public appearances.

He pointed to a culture of victim-blaming that was still prevalent on campuses and in society as a whole as one of the reasons such cases still occurred.

Nje, a 22-year-old political science student from Syarif Hidayatullah State Islamic University (UIN) Jakarta, said persistent action from students could make a difference in how sexual assault cases were handled on campus.

"For example, in 2013, there was one lecturer at UIN who would often make body-shaming comments aimed at female students in class. He would say things like: 'Your ass is shaped like a globe,'" she said. "After a while, we all got fed up and rallied for days inside the campus and in the end he was transferred from the campus."

Nje added that campuses tended to consider sexual assault cases shameful incidents that they needed to cover up, citing her experience advocating for a fellow student in 2017.

"The student was sick and an older student took her to her room and then suddenly kissed her. When we reported it to university officials, they said, 'Oh, he kissed you because he cares for you,'" she said. "That was baffling. And that's the type of logic we need to counter. We need to show that standing up for victims actually makes the campus look better rather than shame it."

Saras Dewi, a lecturer at UI's cultural studies department who has counseled several students in sexual harassment and assault cases, said she hoped the peace protest would help push for better regulations to create safer spaces for female students on campus.

"Since 2013, the law department has been pushing for the creation of a crisis center for sexual assault victims. I hope that can be realized soon," she said.

Ikhaputri Widiantini, a fellow philosophy lecturer and student counselor, said that while UI had general regulations about assault, they did not specify what actions should be taken against perpetrators.

"Often the decision about what to do is just left to each department," she said. "There is still a mindset that [the perpetrators] are one of us, so they only need to be reminded."

Meanwhile, activists in Yogyakarta were stopped from holding a planned rally in support of Agni in front of graduating UGM students.

UGM spokesperson Iva Ariani said an ethics team had been formed to decide on a punishment for HS and was set to hold a meeting on Friday.
This article was originally published in The Jakarta Post's print edition on Nov. 24, 2018, with the title "More unis call for safe campuses".
Join the discussions