Duterte government says it won't bow to America to get aid
Manila |

Fri, December 16, 2016

| 06:25 pm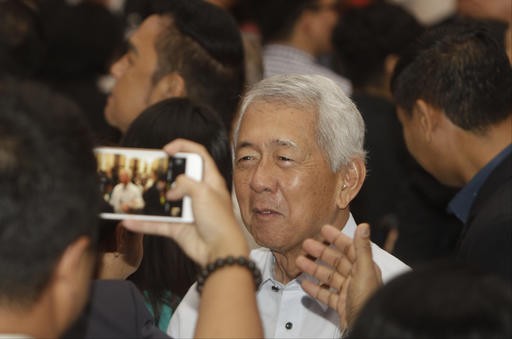 Philippine Foreign Minister Perfecto Yasay (center) arrives at a meeting room where his President Rodrigo Duterte was giving a speech to the Filipino community, in Phnom Penh, Cambodia, Tuesday, Dec. 13, 2016. (AP/Heng Sinith)
Philippine officials have criticized the United States for deferring a decision on a major aid package over human rights concerns, and said the Philippines can survive without it.
Foreign Secretary Perfecto Yasay Jr. said Friday that uncertainty over the aid package emerged after Duterte declared he would chart a foreign policy independent of the United States. Yasay said the country can endure without the US assistance.
A US government aid agency, the Millennium Challenge Corporation, said this week that it deferred a vote on a renewal of the development assistance package for the Philippines "subject to a further review of concerns around rule of law and civil liberties."
The US government has raised concerns about Duterte's deadly crackdown on illegal drugs, angering Duterte.
Topics :
You might also like :
Comments