Jokowi encourages ASEAN to take on global challenges
Haeril Halim

The Jakarta Post
Manila |

Sun, April 30, 2017

| 05:00 pm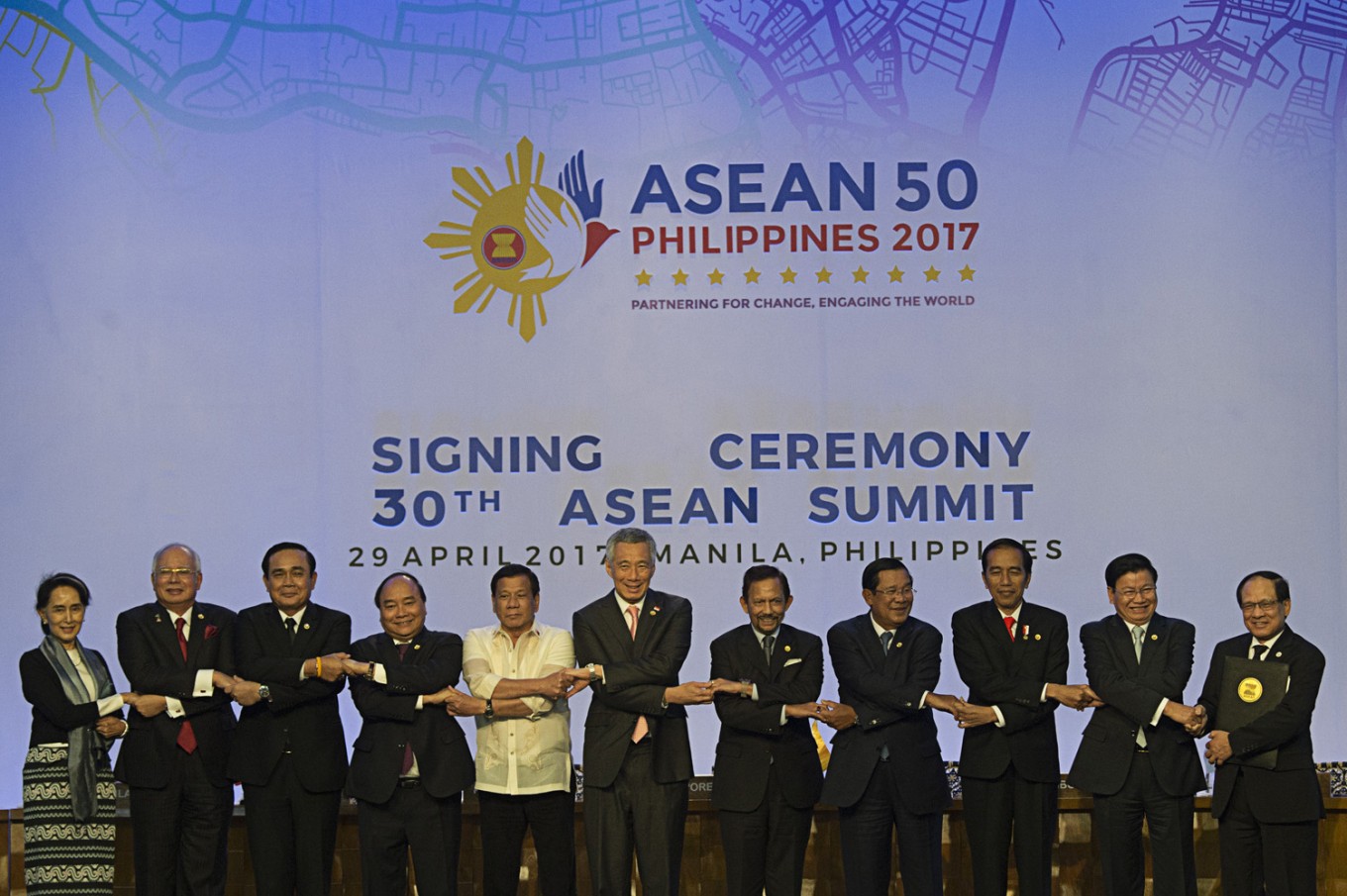 Closer ties: ASEAN leaders take a picture after the signing of the ASEAN Declaration in Manila on Saturday. (Antara/Rosa Panggabean)
President Joko "Jokowi" Widodo said during the 30th ASEAN Summit in Manila on Saturday that ahead of its upcoming 50th anniversary this year, ASEAN should step up efforts to make the regional organization functionally relevant for its 600 million people.
A functional ASEAN was vital for the region to face growing global challenges and uncertainties, the President told the leaders of the ASEAN countries during a plenary session at the summit.
Jokowi said global uncertainty had apparently become "the new normal." Therefore, people in ASEAN had to step up efforts to make positive changes for the region.
"ASEAN leaders must have the courage to see the strengths and weaknesses of the regional body, so that ASEAN will become an organization that is relevant for its people and the world," Jokowi said.
(Read also: Rohingya crisis could affect ASEAN stability: Jokowi)
Jokowi said that in its almost 50 years of existence, ASEAN had played a role as an ecosystem for peace and prosperity for its people, which had attracted attention from world powers to become more engaged with ASEAN.
"ASEAN is known for its neutrality, but it always becomes part of any solution. ASEAN has become a place for big powers to talk to each other," Jokowi said.
Jokowi explained that ASEAN members had to ensure that the implementation of all agreements the body had made in the past was working to meet the needs of the people.
"ASEAN must make all meetings more effective and efficient," Jokowi said. (dan)
Topics :
Join the discussions