Hun Sen calls Lao to withdraw its forces from Cambodia territory
News Desk

Rasmei Kampuchea Daily/ANN
Phnom Penh |

Fri, August 11, 2017

| 06:26 pm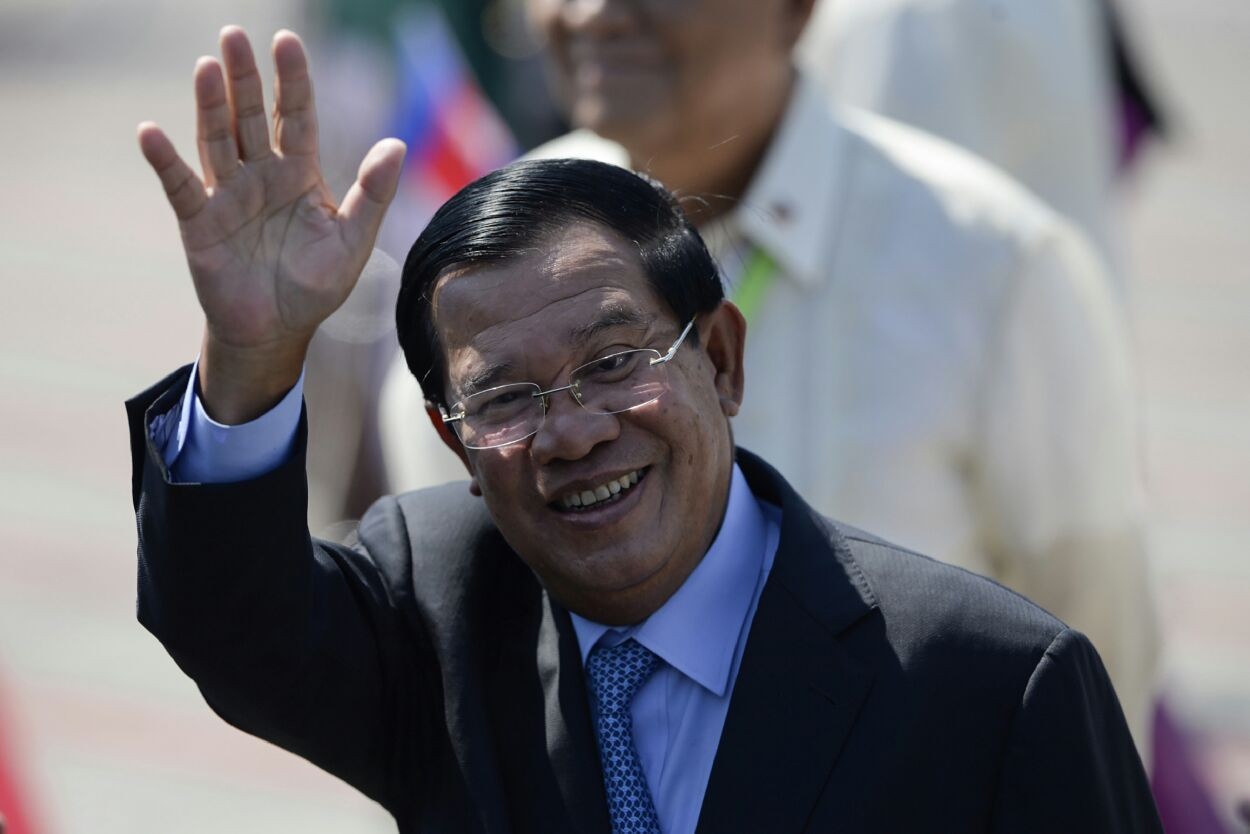 Cambodia's Prime Minister Hun Sen waves as he arrives at the airport in Manila on April 28, 2017, ahead of the Association of Southeast Asian Nations (ASEAN) summit. At the summit, leaders discussed territorial disputes, terrorism and economic integration, on April 28-29. (AFP/Noel Celis)
Addressing at the official nomination ceremony of the President of the Royal Academy of Cambodia held at the Peace Palace, Prime Minister Hun Sen said Lao forces have to withdraw from Cambodia's land.
Cambodia's sides called Lao's counterparts at different level several times to respond this territory dispute, but Lao seemed ignoring this, therefore Hun Sen put the ultimatum.
According to Hun Sen, a group of Lao forces mobilized to Cambodia's territory by boats in April to prevent the Cambodia to build the road along the border in O' Alay and O' Ta Ngav in Stung Treng, northeastern province border to Attapeu - a province of Lao. After this Lao forces are mobilizing, they haven't normalized those areas until today.
"If necessary, I will flight to talk this with my Lao counterpart, but Laos have to withdraw from Cambodia's territory, Cambodia doesn't want war, but Cambodia has to protect our territory," he stated.
In the context of this issue, Hun Sen used to written a letter to his Lao's counterpart since Aug. 2, 2017.
Cambodia and Lao have shared common border some 540 kilometers.
Last information received from Ministry of Foreign Affairs, Hun Sen will lead a high level delegation to Vientiane on Saturday.
This article appeared on the Rasmei Kampuchea Daily newspaper website, which is a member of Asia News Network and a media partner of The Jakarta Post
Join the discussions