Ministry holds International Tourism Table Top in three Southeast Asian countries
News Desk

The Jakarta Post
Jakarta |

Fri, July 14, 2017

| 02:36 pm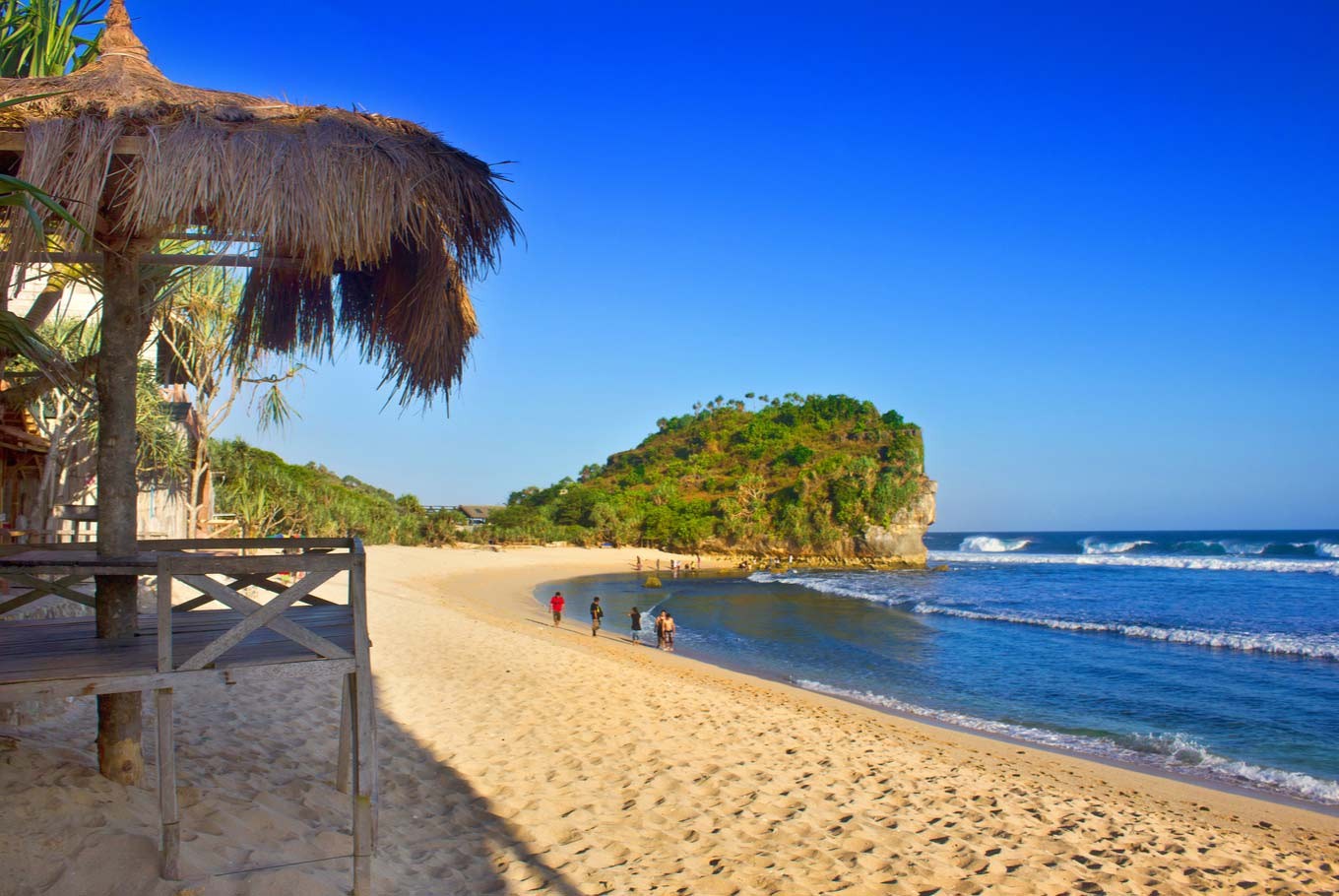 Indrayanti Beach in Yogyakarta. The festival was opened in Cambodia and joined by 39 Cambodian travel  agents and nine sellers from Jakarta, Yogyakarta, Bali and Lombok. (Shutterstock/File)
For the first time ever, tourism ministry is holding International Tourism Table Top (ITTT) in Cambodia, Laos and Myanmar from July 10 until 14.
The event aims to attract Southeast Asian tourists to visit Indonesia, "Southeast Asia's economic growth is going upward, there are so many Southeast Asian countries that can be developed. Around 40 percent of tourists in Indonesia are from the Southeast Asia region," said deputy tourism minister for overseas promotion I Gde Pitana.
The festival is held in Cambodia and joined by 39 Cambodian travel agents and nine sellers from Jakarta, Yogyakarta, Bali and Lombok.
"We begin with the Table Top first before doing a direct promotion, it's cheaper to do a business-to-business meeting and travel agents can influence their clients," Pitana added.
Read also: Why American tourists should come to Indonesia
Cambodia is considered as a potential market beside the primary targets such as Singapore, Malaysia, Philippines, Thailand and Vietnam. Cambodian people have a high buying power and the number of tourists from the country increases every year.
In 2016, the number of Cambodian tourists who traveled abroad amounted to 1.4 million people, a 20 percent increase from 2015. For the January – March period of 2017, the number of Cambodian tourists who traveled abroad has reached 386,345 people, a 12 percent increase from the same period last year.
In Singapore and Malaysia, the ITTT event had already been held twice in both countries.
Aside from business, the event also showcases Indonesian traditional dances and food.
Read also: Tourism Ministry targets Middle East market for summer vacation
In this ITTT, the ministry would also like to show their support for airlines that wish to open new international routes. "For instance, if we want to develop Belitung, we will need international flights to and from Belitung. If the airlines are yet to determine their market for this route, the tourism ministry will help promote Belitung to neighboring countries like Singapore," said Rizki Handayani, assistant deputy for Southeast Asian tourism promotion at the Tourism Ministry.
"We're going to take over their regional budget for promotion, I hope the district head can give their support," she added.
Tourism minister Arief Yahya said that in the near future he's going to lobby airlines to open direct flights from Cambodia and Myanmar to Indonesia. Tourists from these countries are directed toward destinations in Central Java.
"Why Central Java? Cambodia and Indonesia both have Buddhist relics, in Cambodia there's Angkor Wat and here we have Borobudur Temple," he said. (asw)
Topics :

Join the discussions