Indonesia wins big at ASEANTA Awards for Excellence 2017
Jakarta |

Wed, August 9, 2017

| 04:22 pm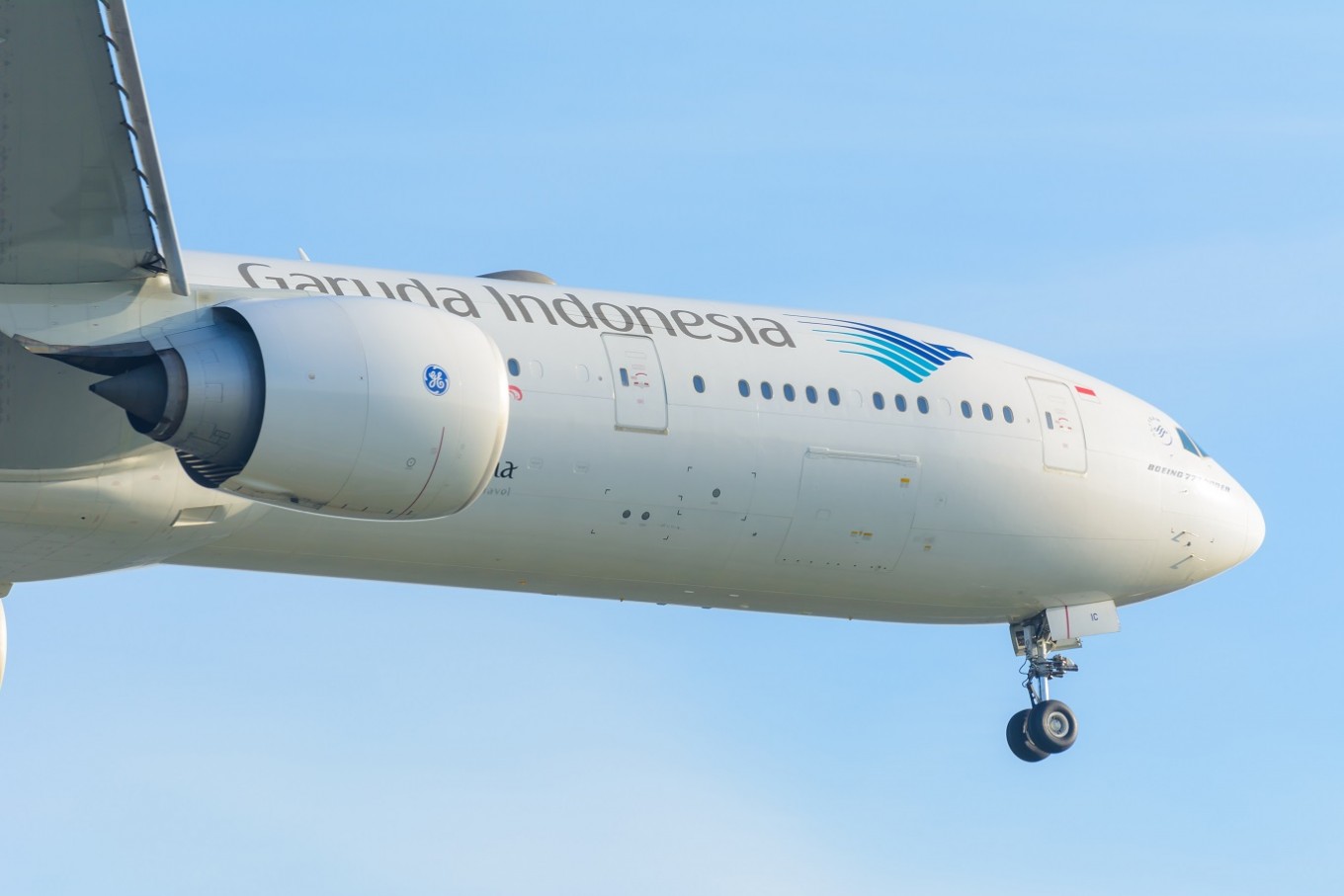 Garuda Indonesia won the Best ASEAN airlines program at the 30th ASEANTA Awards for Excellence 2017. (Shutterstock/Nieuwland Photography)
The 30th ASEANTA Awards for Excellence 2017 has been held at the Borobudur Hotel in Central Jakarta on Tuesday.
Initiated by tourism practitioners in ASEAN countries, the annual award consisted of six categories.
Indonesia had to compete with Thailand and the Philippines to host the event.
"The award is usually given to winners of the ASEAN Tourism Forum [ATF] in the beginning of the year. But this time it has its own event," said Association of Air Ticketing Companies in Indonesia (ASTINDO) general secretary, Pauline Suharno, who also serves as the association's representative at ASEANTA.
Among the winners at the event were Garuda Indonesia as Best ASEAN airlines program; Garuda Indonesia as Best ASEAN cultural preservation effort; Agung Prameswara's Mount Bromo picture as Best ASEAN tourism photo; Singapore Airlines' in-flight magazine SPH Magazine as Best ASEAN travel article; AirAsia as Best ASEAN marketing and promotional campaign; and Myanmar's Shan Yoma Travel and Tours as Best ASEAN new tourism attraction.
Read also: Interesting facts about your in-flight meals
Prior to the awarding night, the ASEANTA meeting was held on Aug. 6-7, which was joined by tourism associations in Southeast Asia including AHRA, airlines, FATA and ASEANTA Board Members, followed by a dinner hosted by DKI Jakarta administration alongside top agent airlines, media and ASEANTA board at the City Hall.
After the awarding night, 84 people from travel agents, tour operators, travel journalists and awardees from ASEAN countries, China, Hong Kong, Malaysia, Japan, Kuwait, United Arab Emirates, Bangladesh and India were invited by six airlines (Garuda Indonesia, Thai Airways, Singapore Airlines, Philippine Airlines, Royal Brunei and AirAsia) to participate in a familiarization trip (famtrip) on Aug. 9-11 to Jakarta, Belitung, Bandung, Solo, Yogyakarta, Bali and Malang.
Last year, the Wonderful Indonesia tourism brand earned 46 awards given by 22 countries; three of them were ASEANTA Awards 2016 for best ASEAN tourism photo, best ASEAN travel article and best ASEAN cultural preservation effort categories.
"Wonderful Indonesia brand campaign has improved Indonesia's tourism performance as evidenced by the popularity of Wonderful Indonesia that went up to the 47th spot in the world ranking, beating out Malaysia Truly Asia and Amazing Thailand in the 83rd and 97th spot, respectively," Arief added. (kes)

Join the discussions