High school angklung music group to perform in two cities in Japan
Jakarta |

Sun, August 13, 2017

| 03:07 pm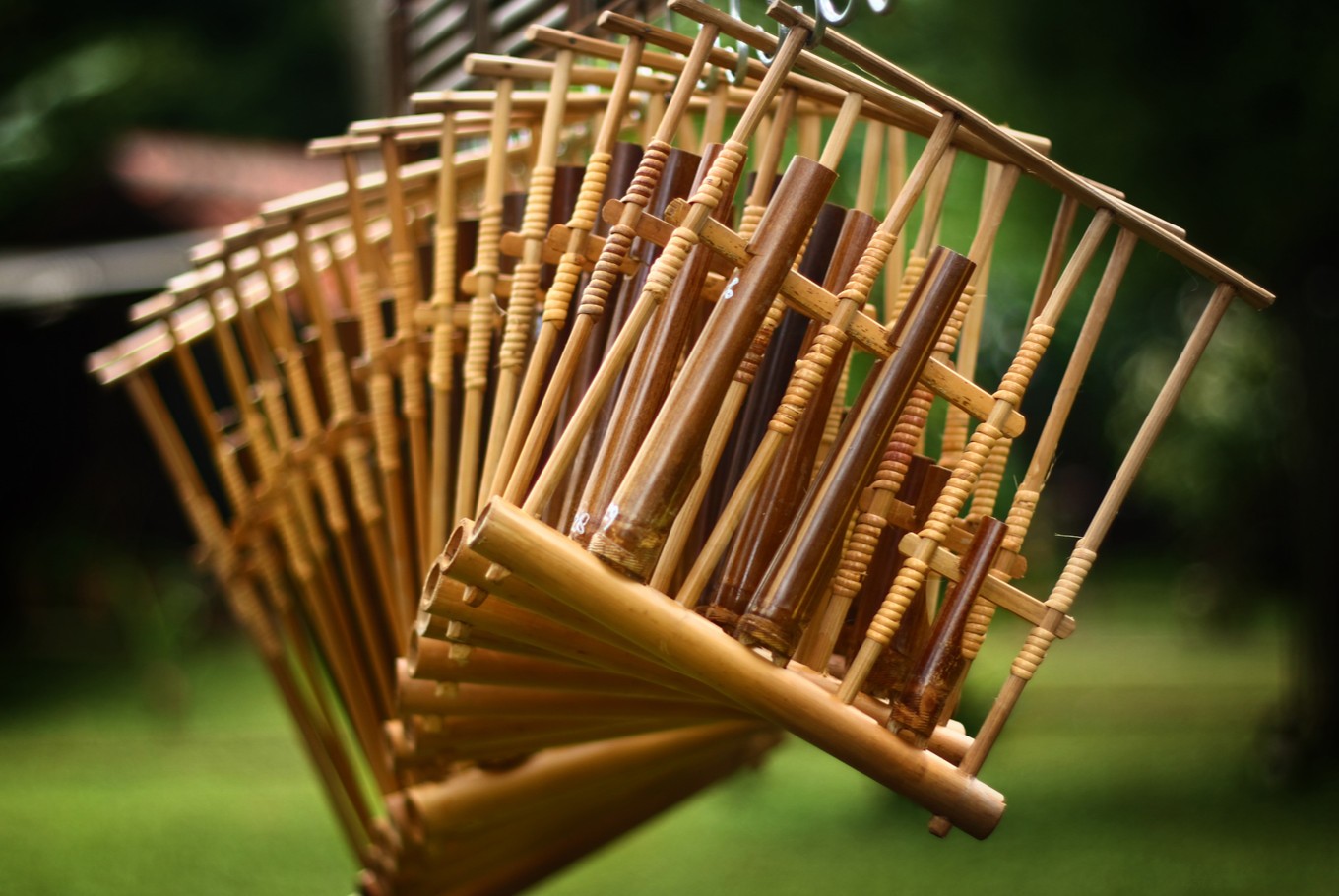 West Java traditional instrument angklung is recognized by UNESCO as a World Intangible Heritage. (Shutterstock/File)
Members of Angklung Family Association of state high school SMA Negeri 3 Bandung ( KPA3 ) have been participated in promoting Wonderful Indonesia tourism brand in the past year.
After visiting six countries in Europe last year, the group consisting of 54 students and teachers is set to travel to Japan on Aug. 24-30.
They are going to two big cities in Japan, kanawagawa and Tokyo, to promote the angklung instrument.
"The theme is 'Serasa Katha: Avana,' it showcases the cultural image of angklung that has a very strong philosophical value that is relatable to the citizens of the world. We're attracting the youth population in Japan through angklung," said Expand the Sound of Angklung 2017 committee head, Zharifah Raihanah Shiddiq.
For six days, they will perform in two places, the Sunpearl Arakawa Hall Tokyo where they will stand before 975 visitors, and the Zushi Culture Plaza Hall-Nagisa Hall Kanagawa that will have 555 visitors.
"The visitors are music lovers; they are mostly students who come with their families. We believe that this activity will strengthen the brand image of Wonderful Indonesia," Zharifah added.
Read also: What to Know: 2017 Asian additions to UNESCO World Heritage List
Other than the aforementioned two venues, they will also perform in front of diplomats, Japanese high-ranking officials and business leaders at the Imperial Hotel in Tokyo on Aug. 25 in an event initiated by the Indonesian Embassy in Tokyo.
"At the Diplomatic Reception, the Angklung Family Association will perform Jenger traditional dance from Bali and Bajidor Kahot traditional dance from West Java with angklung music," Zharifah told.
In 2015 the group took the third spot in the traditional angklung category at the SEAMEO Song Angklung Contest. Last year, they won Gold Band awards in two categories, traditional music and classic music instrument, at the Youth Music Festival ll (IYMF ll) Bratislava Slovakia and had the honor to be the ambassador of Wonderful Indonesia in East Europe region. (kes)
Topics :

Join the discussions