From Zagreb with love
Stevie Emilia

The Jakarta Post
Zagreb |

Tue, October 31, 2017

| 09:52 am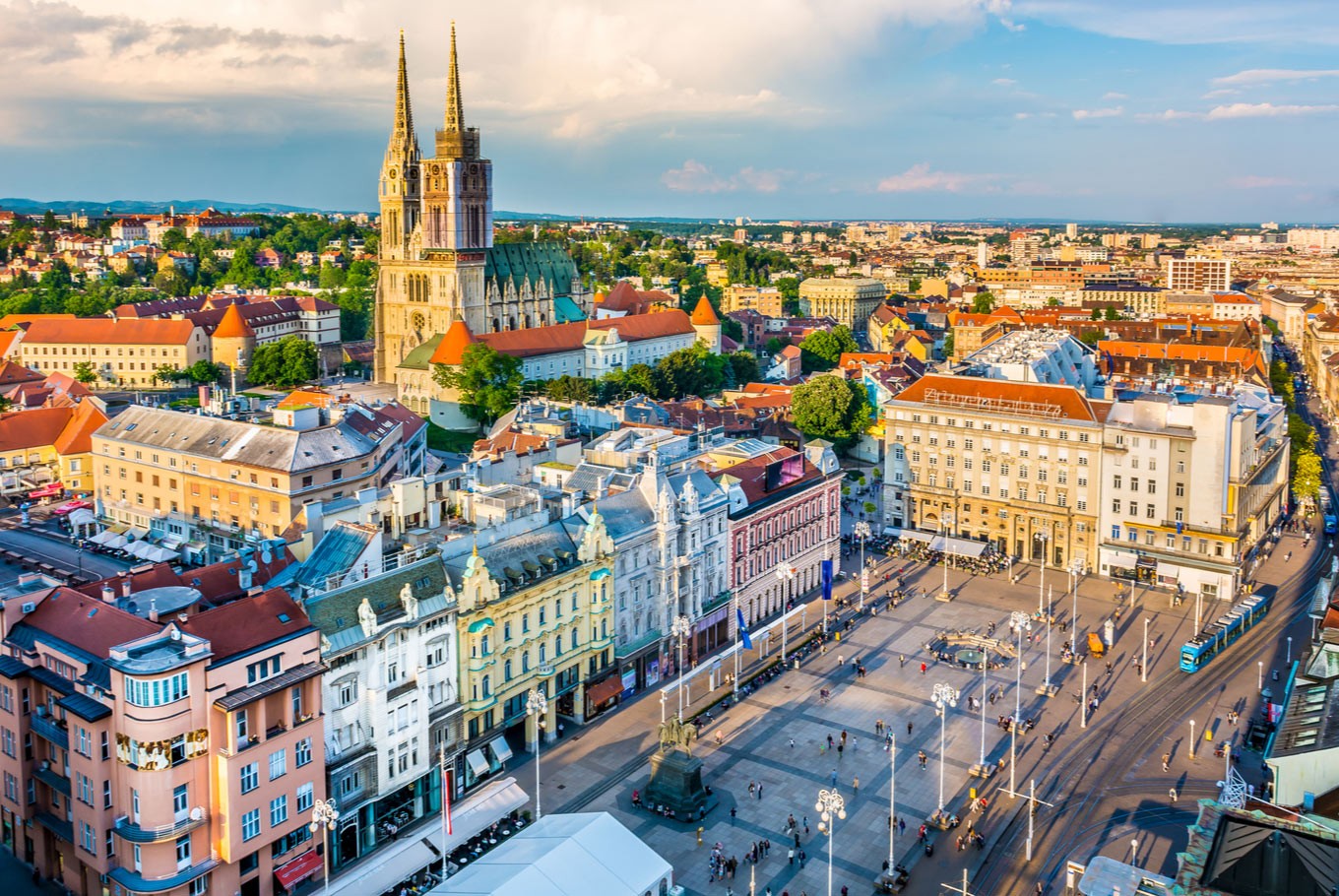 The eye: A spectacular view of Ban Josip Jelačić Square, Manduševac fountain, Kaptol, Gradec, Upper and Lower town and more from the Zagreb 360° observation deck, the most visited tourist attraction in the Croatian capital city. (Shutterstock/File)
The moment I arrive in the Croatian capital Zagreb, and take in my surroundings, I know I'm going to love this city.
Zagreb often goes unnoticed among travelers, considered a transit city on their way to the Adriatic coastlines for which Croatia is famous for.
The city is definitely underrated. It may not be as popular as Paris or London among tourists, but that's their loss.
I was immediately charmed not just by its rich culture and history but also the capital's soul.
In many corners of Zagreb, the intoxicating cafe culture — people chatting with friends, reading or simply people gazing while lounging on open-air terraces outside cafes or restaurants — washes over me, sending out the feeling how life slowing down and letting me know it's time to relax and put life on pause.
Zagreb was, in its own calming charm, for me, like a breath of fresh air – slightly smaller than Jakarta and it is home to much fewer people at just 800,000, compared to over 10 million back home. And it's free of traffic jams.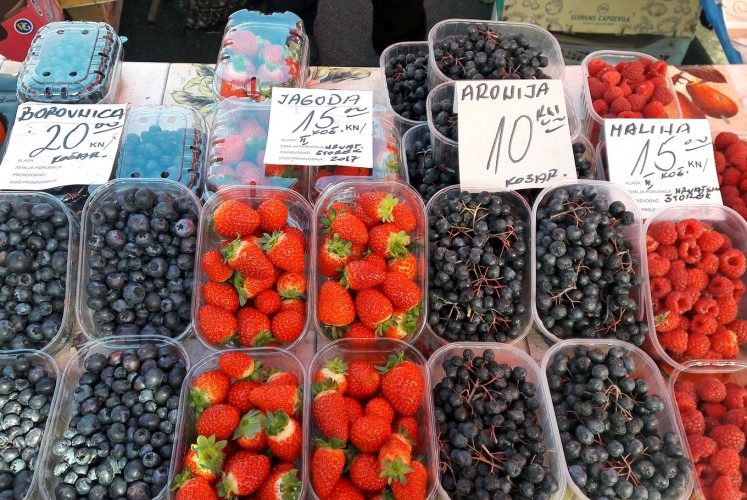 Fresh offerings: Different kinds of produce are for sale at the Dolac in Zagreb. (JP/Stevie Emilia)
Keeping an open mind, with 30 hours to spend in the city, I decide not to pressure myself to religiously follow the "best things to do" and "10 places to see" tips I read on my way there. I just embrace the moment.
In the first few hours, I get trapped into the first-time visitor habit of doing touristy things while following our guide Damjan Beusan on a walking tour.
The tour starts from the Hotel Dubrovnik, where we're staying, located just steps away from Zagreb's heart and soul — the Ban Josip Jelačić Square, one of its iconic symbols that has not only stood witness to history, but also serves as a favorite meeting place among locals and visitors alike.
At its center, a statue of the country's military hero sits proudly on horseback wielding his sword, as trams clatter around. It was easy to get lost among the crowds walking leisurely to work, to shop or to meet up with friends.
"There's no need to worry getting lost here because everything, and everyone, eventually leads back to the square," Beusan says.
I learn later in my free time that Zagreb is perfectly viewed from the 360-degree observation deck located in the square.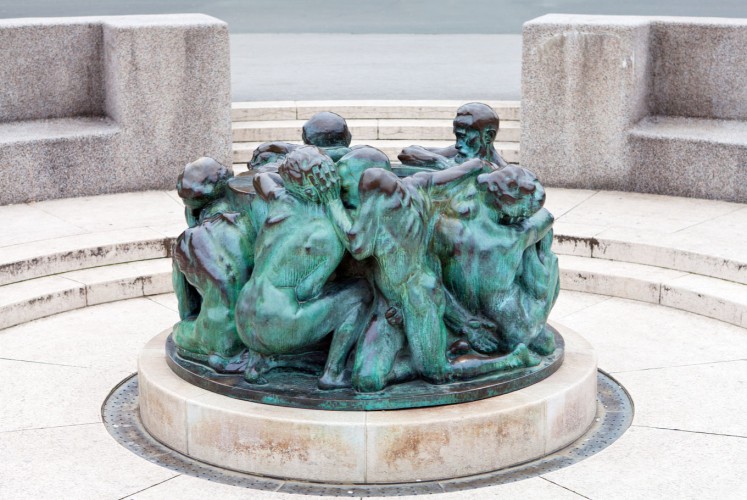 Zest for life: The Well of Life, located in front of the National Theatre, is one of Croatian sculptor Ivan Mestrovic's most popular works. (Shutterstock/File)
Its cityscape, unlike most European cities, is a captivating combination of the Austro-Hungarian and socialist architectural styles.
Along its cobbled streets, most of Zagreb's famous landmarks are within a walking distance from the square: from St. Mark's Church, which patterned tile roof depicts the Croatian and Zagreb coats of arms, to the Cathedral of the Assumption of the Blessed Virgin Mary, which neo-Gothic grandeur and towering twin spires are hard to miss.
Other must-visit places nearby is the Dolac open air market where traders — under the shade of red umbrellas that lend a postcard-perfect view from afar — offer fresh produce, from fruits to vegetables, and from fish to olive oil and quick bites, earning it nickname as "the Belly of Zagreb."
"The market is not just a place where people shop, but, just like the square, it's a meeting place, where friends meet and, after finishing shopping, have coffee in nearby cafes or restaurants," Beusan says.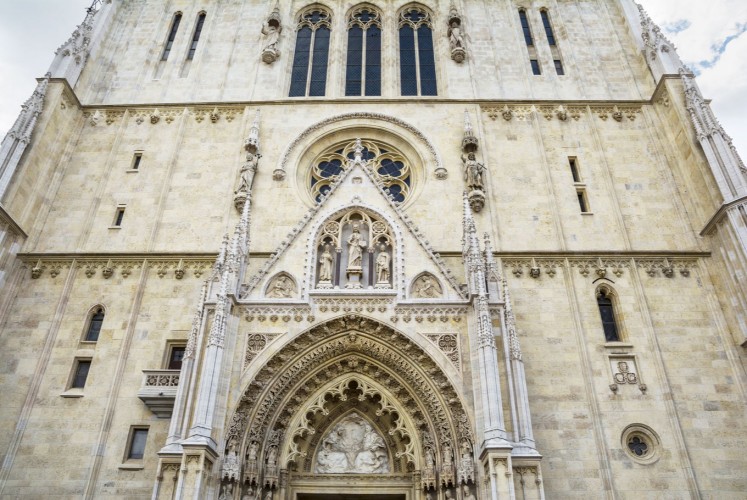 The Cathedral of the Assumption of the Blessed Virgin Mary (Shutterstock/File)
Croatia is probably famous for its wine, but coffee, the fragrant dark beverage, is its lifeblood.
Rows of cafe terraces are filled with people enjoying their coffee day and night, with no popular coffee chain around.
A coffee lover myself, I was in my element.
Beusan says Croats enjoy many kinds of coffee, from Italian to Turkish, but for them, coffee is all about socializing, connecting with people, whether catching up with friends or closing a business deal.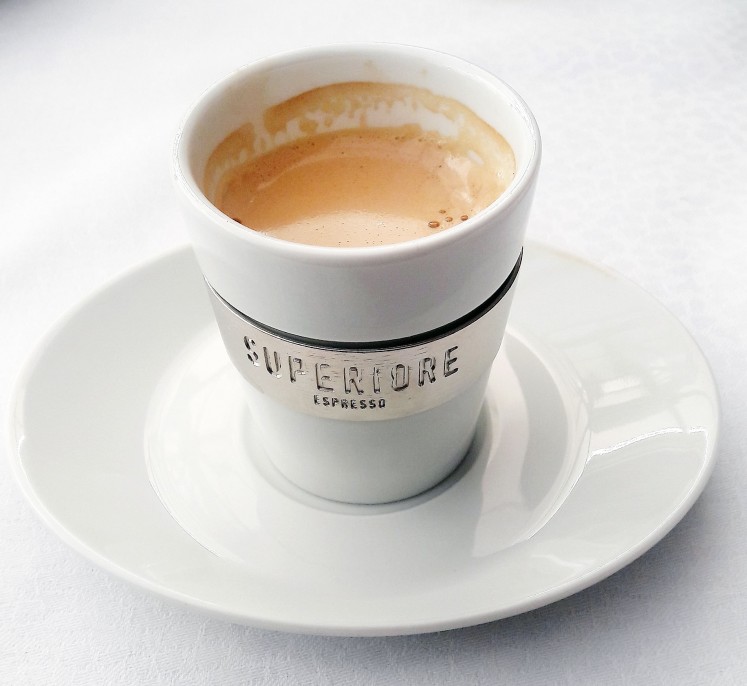 Croatia is probably famous for its wine, but coffee, the fragrant dark beverage, is its lifeblood. (JP/Stevie Emilia)
Coffee, and not a bottle of wine as is customary elsewhere, is the perfect gift when visiting someone's home.
"People have coffee everywhere here, so when someone orders tea, it's so shocking that he'd be asked if he was sick," Beusan said before bursting into laughter.
After all the walking, I think I've earned myself a break. Taking a seat and gazing at the people strolling around while waiting for my coffee, I realize that of all the places I've visited, Zagreb is the city that I'd love to revisit, even linger in for longer, to explore all its nooks and crannies and beyond.
Topics :
Join the discussions