Ministry readies Lake Toba tour packages to lure foreign tourists
Jakarta |

Thu, November 9, 2017

| 03:07 pm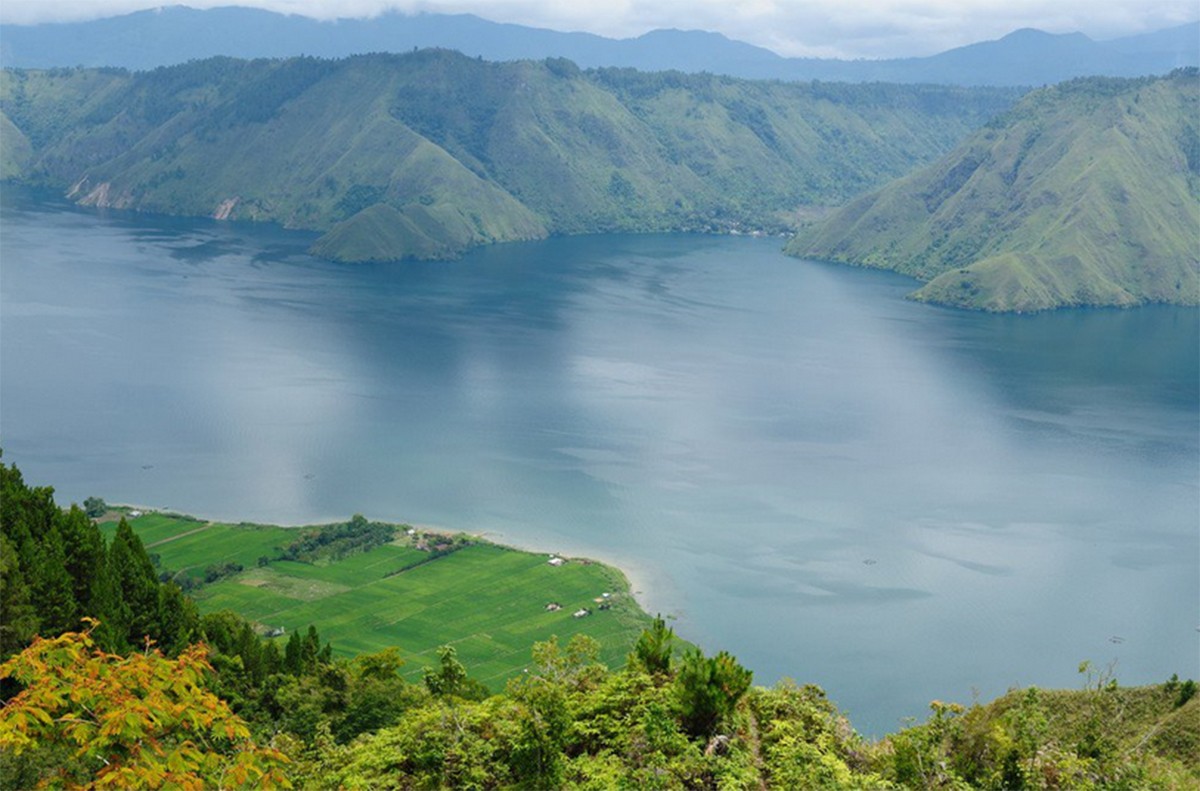 The picturesque Lake Toba, as seen from Samosir Island in North Sumatra. (Shutterstock/.)
Lake Toba Implementation Authority Board (BPODT) is currently promoting tour packages to Lake Toba, North Sumatra, to Singaporean tourists.
BPODT president director Arie Prasetyo said there are up to 600 tour packages being offered until Nov. 21. The packages are divided into three groups: three days and two nights ( 3D2N ), 4D3N and 5D4N trips. Out of the three, the 4D3N trip is said to be the most popular one.
The itinerary for the 4D3N package includes traveling to Huta Ginjang where travelers can explore Lake Toba.
The group then head to Eden Park where they will see music and cultural performances. In this place, visitors can also do fruit picking activity or sip a cup of coffee at a nearby coffee shop overlooking the waterfall.
"At Eden Park, local artists will show visitors how to play the traditional music instrument and later on visitors can try it by themselves. This is the kind of attraction that [the tourists] want," Arie said.
Afterwards, the participants will then go to TB Silalahi museum and stay in Parapat.
Read also: South Sumatra to build Tourist Information Center for Asian Games 2018
On the second day, the group will catch a boat to sail across to Samosir from Parapat. While on the boat, they will be entertained by a performance of traditional acoustic music.
Arriving in Hutabolon, tourists will then have to switch to another boat to go to Siallagan. By lunchtime, they will be in Tuktuk and then go to Tomok to stay overnight.
"Sigale-gale dance performance will be presented to visitors while they are in Tomok," said Arie.
On the third day, tourists will be given time to explore the city of Parapat.
As Silangit Airport has become an international airport, the Tourism Ministry is targeting to attract tourists from neighboring countries to come to Lake Toba and North Sumatra.
"Singapore hosts around 15 million foreign tourists and 5 million Singaporeans. The travel duration [from Singapore] is only 55 minutes to Silangit," said Tourism Minister Arief Yahya.
In addition to Singapore, the ministry also aim to attract tourists from Malaysia and China. (kes)

Join the discussions