Indonesian consul generals, foreign diplomats join sailing trip to Banda Islands
Jakarta |

Fri, November 10, 2017

| 01:05 pm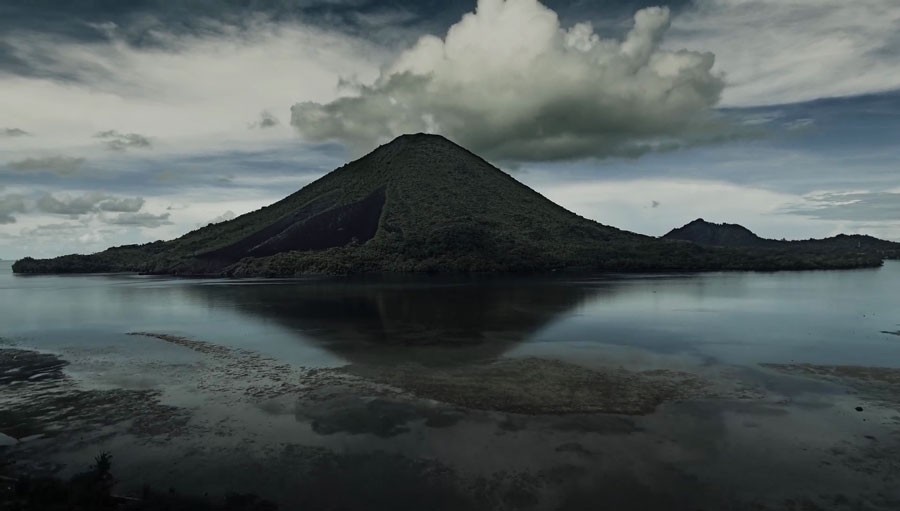 Dark reflection: The Banda Islands are volcanic mountains towering eternally above the sea. (Courtesy of Lifelike Picture/.)
Indonesian consul generals from London, Den Haag, New York as well as diplomats and representatives of neighboring countries have been invited to join an inaugural sailing trip from Ambon to Banda Neira to celebrate the ongoing Banda Festival 2017 in Banda Islands, Maluku.
The festival kicked off on Oct. 11 and will end on Nov. 11 as part of the 350th anniversary celebration of the Breda Treaty.
The group of around 350 people have departed from Ambon on Nov. 10 using KM Pangrango ship and will arrive in Banda Neira on the next day at 6 a.m.
While in Banda Neira, these honorary guests will attend a seminar on Banda Island and Breda Treaty at Hatta-Sjahrir Banda Neira Teacher Training College (STKIP).
"Participants will join a seminar with speakers from the United States and Australia," said Maluku Tourism Agency head, Ona Saimima.
Other than consul generals and diplomats, the participants also include historians, anthropologists, cultural observers, scientists, academicians and representatives of central and regional administrations.
Read also: The burning memory of colonialism
After the seminar, the group will join a tour to explore historical places in Banda Neira and visit Banda Festival 2017.
"Before sailing back to Ambon, we will hold a gala dinner and a movie screening of Banda The Dark Forgotten Trail by [director] Jay Subiakto," Ona told.
The documentary tells the story about Arab's monopolization and the Crusades that led Europeans to discover the spice islands.
Banda Islands that produced nutmeg was one of those islands. During that time the Dutch removed their authority over Nieuw Amsterdam (Manhattan, New York) in order to have British leave Banda, a deal later known as the Breda Treaty. This is also when the slavery and mass massacre first happened in the archipelago.
Tourism Ministry's archipelago tourism marketing development deputy Esthy Reko Astuti mentioned Banda Island is home to around 30 diving spots.
"Banda Island is known for its spices and wonderful natural wonders," said Esthy.
Other attractions in Banda include Banda Api volcano, Belgica Fort that was built by the Portuguese, Hollandische Kerk Old Church, Cultural House, Mini Castle and the exile house of Mohammad Hatta. (kes)

Join the discussions