STP Nusa Dua Bali sends students and lecturers for mitigation
Jakarta |

Fri, December 1, 2017

| 10:09 am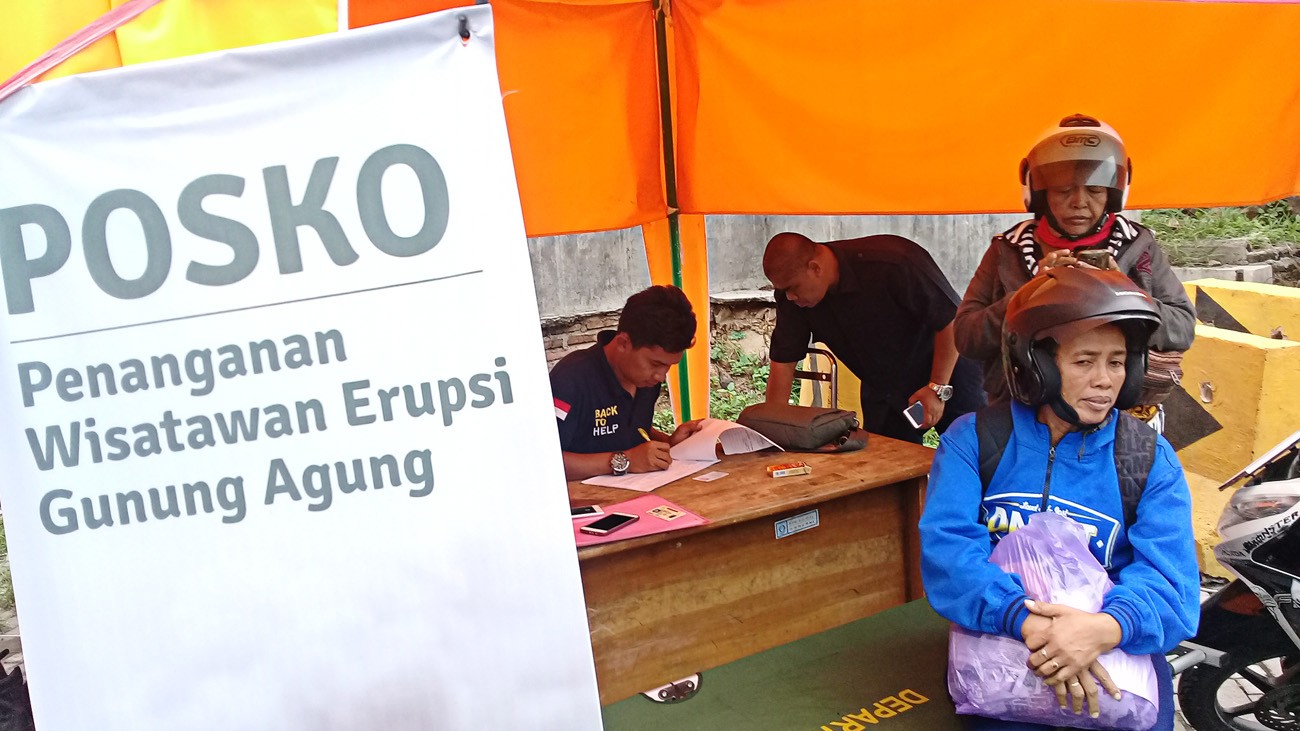 Seeking a safer place: Officers at the Mount Agung evacuation post in Lembar Port, West Lombok, West Nusa Tenggara, register Bali residents who arrived in the province on Nov.29. (JP/Panca Nugraha)
State-run Tourism Institute (STP) Nusa Dua Bali participates in helping with the mitigation of the Mount Agung eruption. The school sends 162 of its students and 33 lecturers to Media Center Bali Tourism Hospitality and assembly points.
Out of the 162 students, 150 of them are stationed in 15 assembly points, with each place has 10 students. The other 12 students are stationed at Media Center. Several assembly points are located at ITDC Indonesia Tourism Development Corporation Nusa Dua.
"We are assigning 10 students there for two shifts. The rest are ready to be sent to other locations," said the head of STP Nusa Dua Bali Dewa Gede Ngurah Byomantara.
"There are 20 people at the airport, 10 are located in the international terminal and the other 10 are in the domestic terminal. They are divided into two shifts and they provide information about access at the airport," Dewa added.
Meanwhile, the 12 students and 2 lecturers who are stationed in the Media Center are in charge of handling information requests.
Moreover, there are six students whose task is to help tourists who want to travel from Mengwi Bus Terminal.
"We provide assistance there and give information in English," Dewa said. (asw)
Topics :

Join the discussions