Kora–Kora Festival to return to Ternate
Jakarta |

Mon, December 4, 2017

| 08:04 am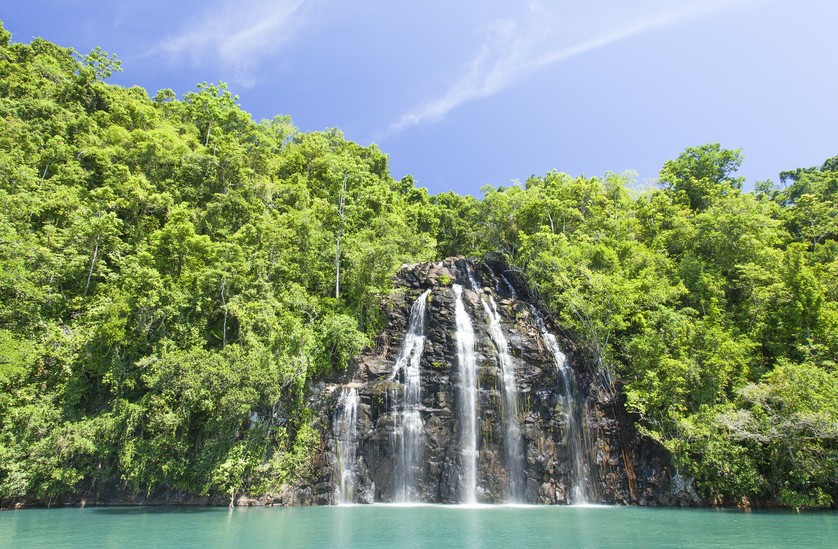 Breathtaking view of the Kahatola Waterfalls in Ternate. (Shutterstock/Muslianshah Masrie)
This year, Ternate in North Maluku will be hosting the seventh Kora-Kora Festival.
Kora-kora is a traditional warship from the Ternate Sultanate. During the VOC colonial period, kora-kora was used for Hongi Expedition that aimed to maintain the monopolization of spices including Hak Ekstirparsi, or the rights to exterminate nutmeg and clove.
"This festival promotes kora-kora as an important part in the history of Ternate. As a part of culture, this attraction is definitely interesting for tourists," said Tourism Ministry's archipelago tourism marketing development deputy Esthy Reko Astuti.
According to the ministry's data, 60 percent of foreign tourists come to Indonesia to explore the culture, 35 percent come to see the nature and five percent come for man-made attractions, such as MICE (meeting, incentive, conference and exhibition), sports tourism and entertainment.
This year, the Kora-Kora Festival is stationed at Ternate Beach Landmark or Ternate Town Square and features activities such as kora-kora rowing competition.
"Next year, we are going to make this event longer and more challenging. We will have visitors tour the Ternate island for 10 kilometers. We are also going to differentiate kora-kora boats for sultans and commanders," told Ternate Mayor Burhan Abdurahman. (kes)

Join the discussions