Oman: An untouched diving paradise
Muscat |

Tue, January 9, 2018

| 02:18 pm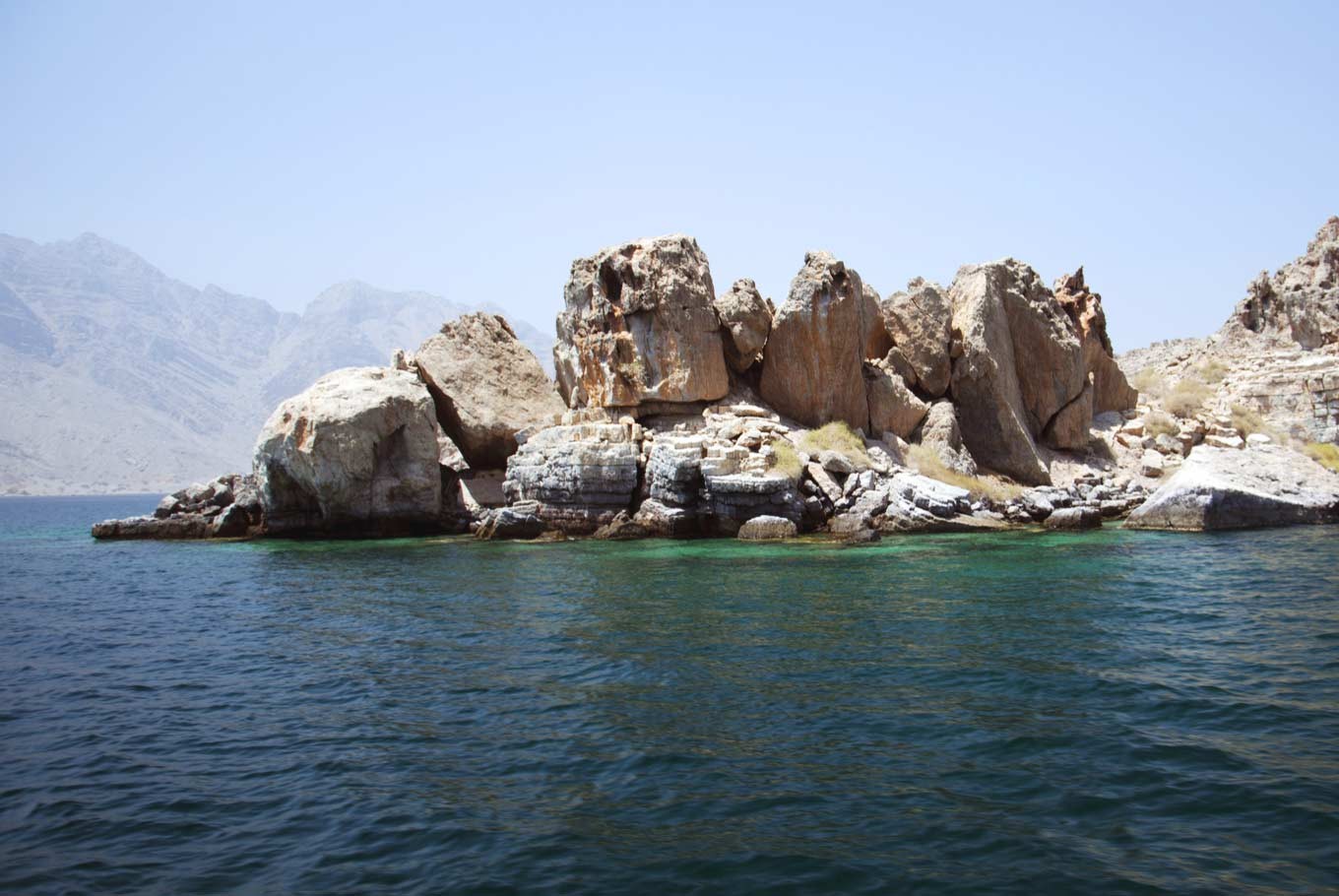 The Musandam Peninsula, which is located in Oman's northernmost region, has nutrient rich waters and abundant marine life. (Shutterstock/File)
Indonesia, which has great summer weather and spectacular dive sites, is a favorite destination for Omanis. Few Indonesians are, however, aware that Oman is also a scuba diving destination.
Having only been opened to tourists in recent years, the waters around Oman are virtually untouched and offer spectacular scenery and pristine dive sites. It has remained a largely undiscovered diving paradise just waiting to be explored.
With a variety of dive types on offer and abundant marine life, Oman is an attractive destination for both beginner and advanced divers. The best diving can be found off the remote islands and peninsulas of Musandam, the Daymaniyat Islands and Hallaniyat Islands.
Read also: Seven captivating places to explore in Oman
The Daymaniyat Islands
This tiny archipelago of rocky islands north of Muscat was the first marine reserve in Oman and is high on many divers' wish lists. The islands are surrounded by coral reefs and are an important sea turtle nesting site. Deep ocean upwellings off the islands attract large shoals of fish, leopard and whale sharks, and divers can spot various types of reef sharks as well.
The Daymaniyat Islands coral reefs are so spectacular that the Omani government even closes this marine park from May to October each year to protect them.
The Musandam Peninsula
The peninsula located in Oman's northernmost region has nutrient rich waters and abundant marine life. There are coral reefs to explore, home to sea turtles and rays, and whale sharks passing by in shallower waters.
The Caves and Lima Rock are two popular dive sites with underwater chambers, tunnels and coral-encrusted walls.
The Hallaniyat Islands
The islands, lie south of Muscat, are relatively undiscovered with untouched dive sites. These remote and barren islands are home to small fishing communities and can only be accessed by Oman liveaboard diving. The highlights of the area are undoubtedly being in the water with humpback whales, manta rays and sperm whales.
Read also: Four Indonesian diving destinations where you can spot manta rays
The marine life of these islands is diverse and divers can enjoy huge pods of dolphins and schools of fish. Being remote and adventurous, the diving here is more suited to experienced divers.
Salalah
Divers visiting in summer can enjoy a unique phenomenon at the dive sites around Salalah; diving within kelp forests and on coral reefs at the same time. The kelp forests appear in summer only, due to cool upwellings during the monsoon, and die each October.
Al Munnassir
Wreck divers should consider visiting one of Oman's best wrecks, the Al Munnassir. This 3,000-ton vessel is 84 meters long and was sunk by the Omani government to form an artificial reef. A former troop carrier and tank transporter, she now lies upright at a depth of 30 m and is home to goatfish, turtles and rays.
The best time to dive Oman depends entirely on personal preferences, though October to May is a great time of year for calmer seas. Those looking for big marine life encounters should visit in winter for the whale shark season, whereas May and June are ideal for spotting Hawksbill turtles nesting on island beaches.
Most flights will arrive and depart from Muscat. Oman liveaboards going to the Daymaniyat Islands depart from Muscat marinas, whereas safaris to the Hallaniyat Islands depart from Salalah Beach marina. Salalah has its own international airport, though transfers through Muscat may be required.
Though diving is fairly new in the country, though there are a few dive shops in the big cities.
Arabic is the local language and the warm desert climate is present all year. (kes)
***
Kathryn Curzon is a diver and writer for Liveaboard.com.
---------------
Interested in writing for thejakartapost.com? We are looking for information and opinions from experts in a variety of fields or others with appropriate writing skills. The content must be original on the following topics: lifestyle ( beauty, fashion, food ), entertainment, science & technology, health, parenting, social media, and sports. Send your piece to [email protected] Click here for more information.
Disclaimer: The opinions expressed in this article are those of the author and do not reflect the official stance of The Jakarta Post.
Topics :
Join the discussions