M. Arya Putra Pratama felt he may need to postpone his ambitions to pursue higher education for another year.Considering how his father, a GoCar driver partner since 2017, works tirelessly day and night to support his family, Arya did not have the heart to burden his father any further.
---
However, with his father's advice to never give up and to keep learning, the 18-year-old student held onto his dream dearly. Secretly, Arya's dad tried to make his son's dream come true by applying to Gojek's scholarship program dedicated to its partners' children.
On Oct. 2, Arya proudly announced that he was accepted as a D3 (equivalent to a diploma) student in Informatics Engineering at the State Polytechnic of Electrical Engineering in Surabaya.
Arya was one of 10 students who won a scholarship from Gojek, which funds the entire six-semester diploma program across several top polytechnics in Indonesia.
"I am very happy to have my dream of pursuing higher education come true after it was delayed last year. Following my father's advice not to give up easily and to keep learning made me focus on the future. Apart from that, the support and prayers of my family certainly made this possible." said Arya.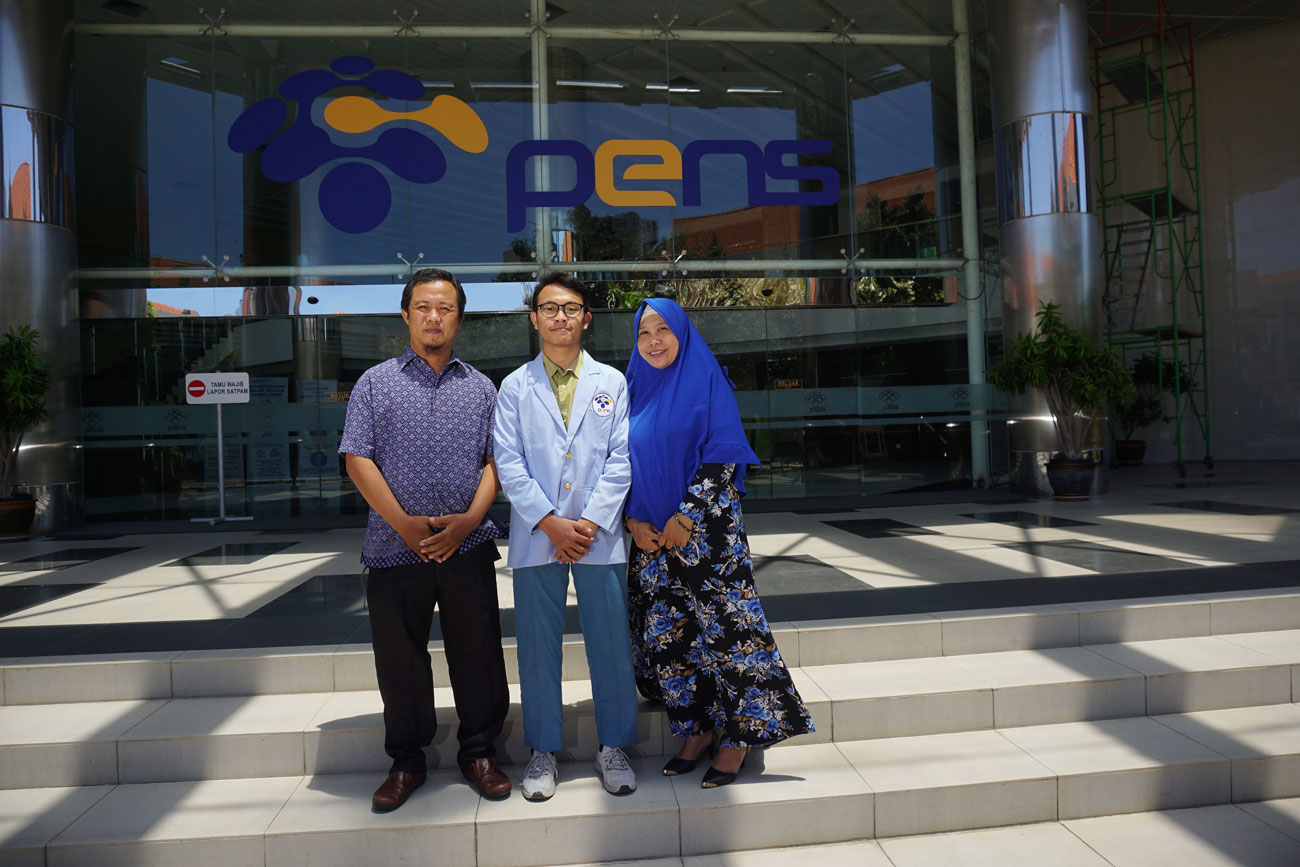 Surabaya, East Java – Arya, son of Bandriya, a Gojek driver partner
Gojek set up a scholarship program for its driver partners' children, the first in the industry, as part of its commitment to create a positive social impact and improve the living standard of its driver partners. By getting a chance to pursue higher education in Indonesia's most prestigious polytechnics, these children have the opportunity to be valuable and productive human capital in the future and help boost the life quality and welfare of their families.
The announcement of the 10 successful candidates coincided with the start of the new academic year and Gojek's 10th anniversary. All participants went through a rigorous three-month selection process by Gojek, followed by the polytechnic academic selection process, until the 10 best achievers for the upcoming 2020/2023 school year were selected.
The polytechnics that these scholarship awardees will attend are: the Jakarta State Polytechnic, the Bandung State Polytechnic in West Java, the Medan State Polytechnic in North Sumatra, the Semarang State Polytechnic in Central Java, the Sriwijaya State Polytechnic in Palembang, South Sumatra, the State Polytechnic of Electrical Engineering in Surabaya, East Java, and the Ujung Pandang State Polytechnic in South Sulawesi.
"The Gojek scholarship program seeks to demonstrate the super app's appreciation for all its driver partners who have shown their dedication, loyalty and honesty cooperating with Gojek over the last 10 years since the company first hit the streets. The scholarship provision is part of our Gojek Swadaya program, which seeks to boost the overall life quality of driver partners," Gojek regional operations vice president Gede Manggala said.
Gede added that the Gojek scholarship provision was also inspired by the aspirations of the Gojek driver partners who wanted to have a chance to enroll themselves or their children in higher education so they could immediately work in professions that they were interested in. Yet, oftentimes, economic constraints hindered these aspirations, according to Gede.
"Therefore, for this program, we've chosen the best diploma programs in several polytechnics that orient their curricula toward practical experiences in the workplace. Hopefully, this will help our scholarship recipients to secure future employment as they possess high-quality and effective human resources," Gede added.
Gojek regional strategy vice president for West Java, Central Java and Yogyakarta Becquini Akbar said that upon announcing the program in early March 2020, the driver partners had responded enthusiastically to the initiative.
Becquini stated that their enthusiasm was evident from the high number of applications that Gojek received. "More than 5,000 individuals submitted their applications," he noted.
Narrowing down the number of applications sent in by highly promising candidates to announce only the names of the 10 recipients was not an easy task, he added.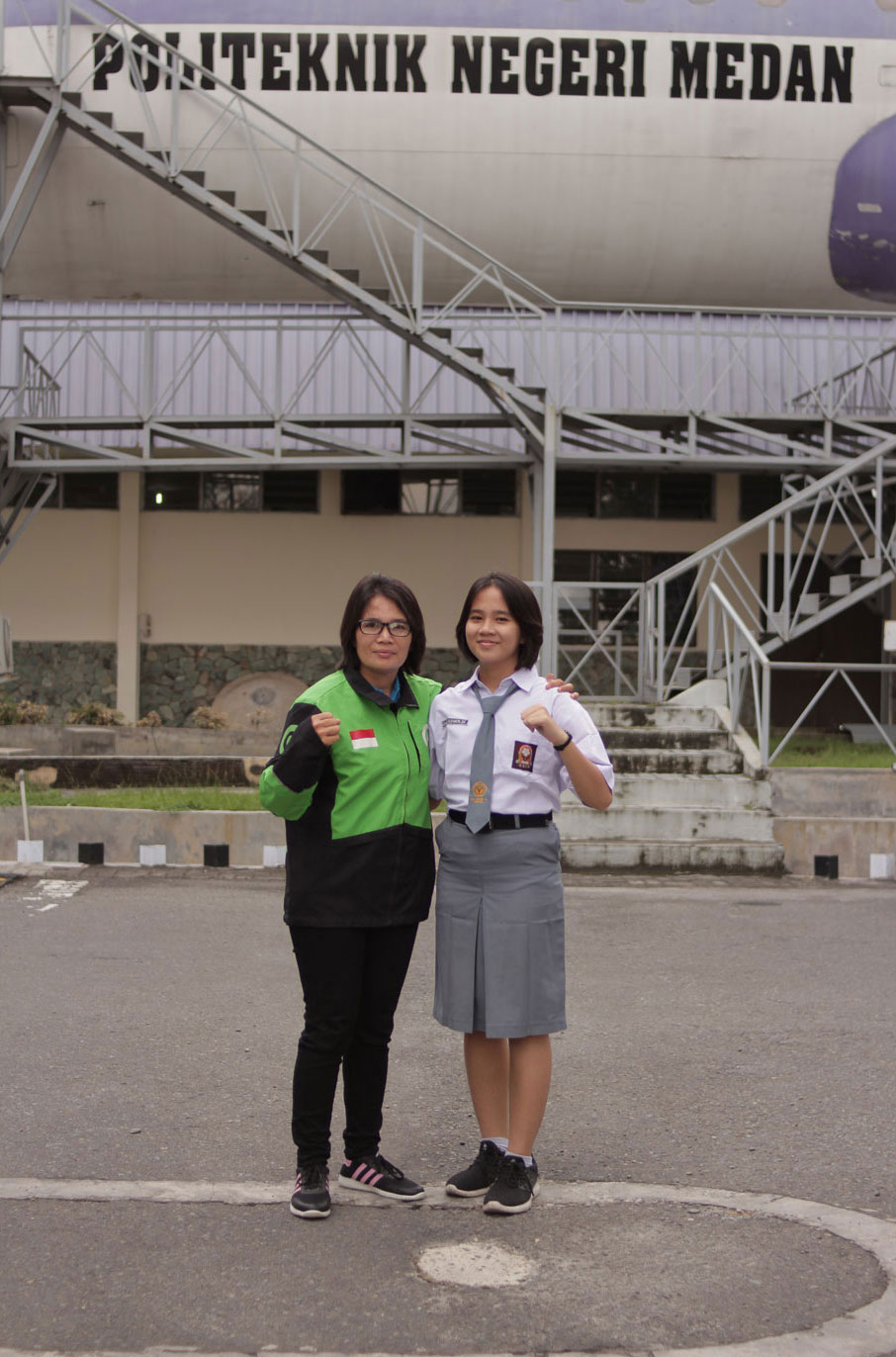 Medan, North Sumatra – Grace Elizabeth Zai, daughter of Grace Zebua, GoRide driver partner
Besides Arya, Grace Elizabeth Zai also received a scholarship; the eldest daughter of Samaria Zebua, a two-wheeled Gojek driver in Medan. Grace used to think that she could not realize her dream of pursuing higher education, as being the eldest child in the family, she had to make a living to support her parents instead of burdening them with costly tuition fees.
"When I heard from my mother that there was a Gojek Scholarship program, I studied hard to pass the scholarship selection and the SBMPN (Joint Selection to Enter State Polytechnic Universities). I was very happy when I was told that I had passed the scholarship program. I am very grateful to God, through the Gojek Scholarship program, I can study and I will not waste this blessing," she said excitedly.
Grace was one of the 1,000 out of 17,000 applicants who passed the SBMPN to the Medan State Polytechnic, in which she now majors in civil engineering to pursue her dream to become a head of construction.
Her mother, Samaria Zebua, who is one of the GoRide driver partners in Medan, expressed her joy on learning that her daughter had passed the scholarship selection and received a Gojek scholarship.
"I didn't expect my child to pass the Gojek scholarship program. I hope she can give her contribution to Gojek one day so that it can be even more advanced, repaying the kindness of Gojek, which has sent her to the polytechnic college."
"My hope for Gojek, I hope that in entering its 10th year this year, Gojek can continue to progress, so that this scholarship program can continue," she added.
Another recipient of the Gojek scholarship is Dzikru Rahman from Jakarta, who was able to pursue higher education through the Gojek scholarship program, and went viral on the internet after posting a TikTok video, expressing his pride and gratitude for being the son of a humble Gojek driver.
Dzikru said he had dreamt of studying mechanical engineering for quite a long time, ever since his passion for engines led him to tinker with and maintain his father's motorcycle in order to keep it in good working order.
"Yet, I'd always been stressed out by the thought of how I could get into higher education without burdening my parents financially. So, when my father told me about this scholarship program, I was beyond enthusiastic. Straight away, I joined online study groups [to prepare for the selection program], while also asking around about what it was like to live as a polytechnic student," Dzikru said.
Dzikru was accepted as a student in the State Polytechnic of Jakarta's Mechanical Engineering diploma program.
"Alhamdulillah (Praise be to God), this has turned out to be the right path for me," he continued.
Dzikru's father Sugito is a Gojek driver partner who serves Jakarta and its satellite cities. He said he was also thankful for the scholarship that his son could enjoy.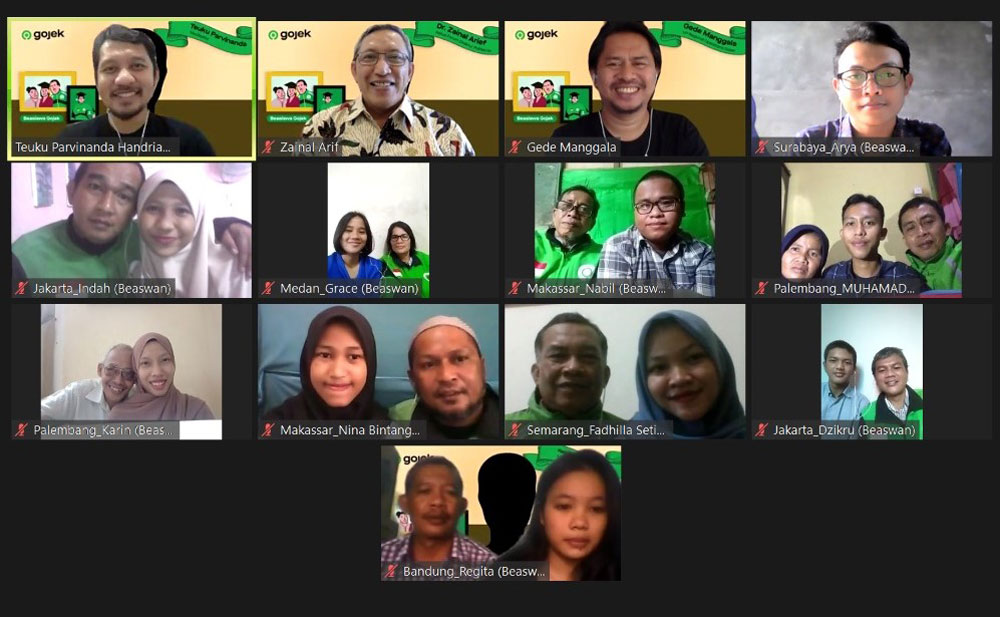 Meanwhile, the chairman of the Indonesian State Polytechnic Director Forum (FDPNI), Dr. Zainal Arief, also conveyed his enthusiasm for the scholarship program.
"We welcome Gojek's scholarship program as an attempt to increase the quality of Indonesia's human capital with open arms. The program is aligned with the polytechnic's focus to create the best graduates possessing the best innovative and adaptation skills to adjust to the ever-evolving technology and business model. Armed with these skills, the polytechnic's graduates can be recognized by the industry and secure employment rapidly," Zainal said.
"Therefore, the Gojek scholarship program has also indirectly propelled more polytechnic graduates who feel they are ready to turn the Indonesian economic wheels around. We hope that the Gojek scholarship program can continue to run in the future," he explained.
Prior to this program's launch, Gojek had already provided an array of educational assistance to its driver partners and their children across various educational levels, starting from elementary school, junior and senior high school, right up to postgraduate level.
This assistance is disbursed through the Anak Bangsa Bisa Foundation (Yayasan Anak Bangsa Bisa).
Apart from providing formal education assistance to its driver partners, Gojek has also launched various other programs such as the Partners' Learning Center and Gojek's Independent Training Center.
Both centers seek to help the super app's partners develop their capabilities while boosting their sources of income so they can support themselves and their families in a more sustainable manner.
For further information about the scholarship program, along with inspiring stories from scholarship recipients, visit gojek.com/beasiswa. Together, we can improve Indonesians' welfare through formal education.
---