INSIGHT: Should Washington rearm Southeast Asia against China?
Evan A. Laksmana

Researcher at the Centre for Strategic and International Studies (CSIS)
Seattle |

Wed, February 8, 2017

| 08:36 am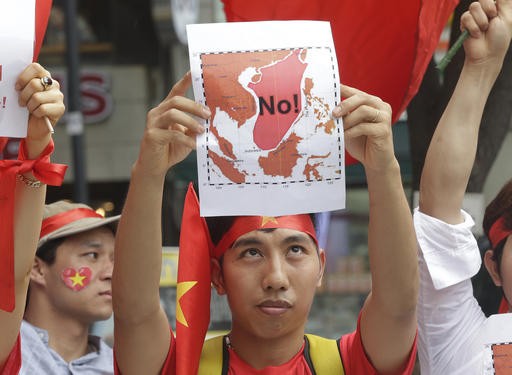 A Vietnamese protester showing a map of the South China Sea marked with "No!" participates in a rally against China near the Chinese Embassy in Seoul, South Korea, July 24. (AP/Ahn Young-joon)
PREMIUM There is no single problem with United States President Donald Trump's two week-old presidency. There are plenty. Not least of which has been how his advisors' ideologically distorted worldviews drive United States foreign policy. Think of the recent chaotic immigration policies or the cavalier alliance management moves. The melee notwithstanding, both the Republican-controlled H...
Disclaimer: The opinions expressed in this article are those of the author and do not reflect the official stance of The Jakarta Post.
Topics :
You might also like :
Comments