Youth-women-netizens: ASEAN's post-demographic actors?
Jakarta |

Wed, March 15, 2017

| 10:39 am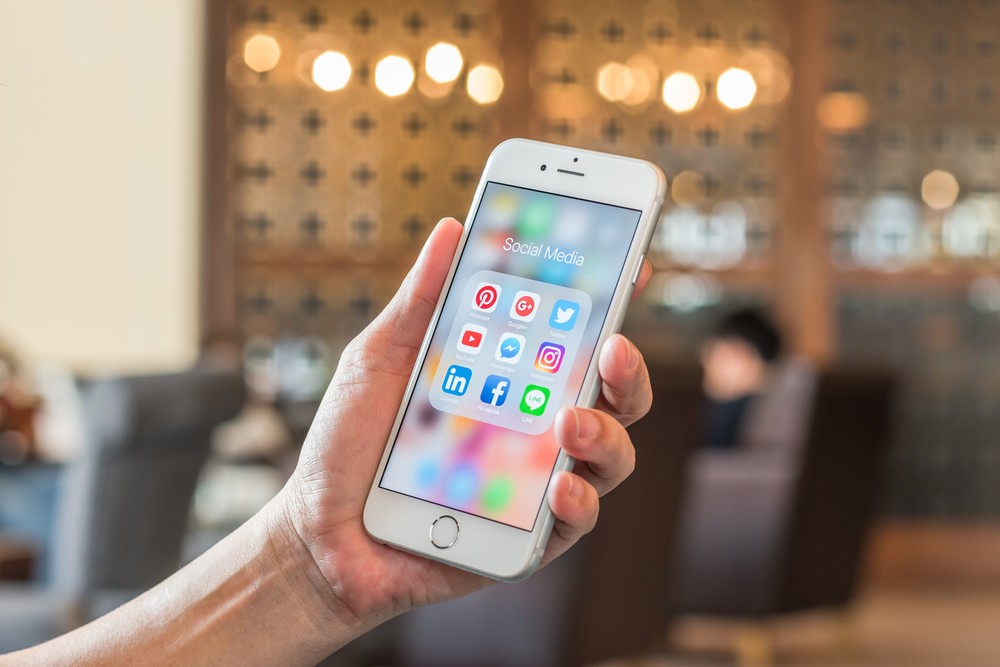 Considering the rapidly expanding internet and mobile penetration in Southeast Asian countries, public opinion is no longer directed by the mainstream media, but is also influenced a great deal by social media and netizens' active participation. (Shutterstock/Chinnapong)
Demographically, ASEAN is a hugely diverse market. The diversity encompasses not only social-economic characteristics but also extends to culture, language and religion.
Indonesia, for example, is almost 90 percent Muslim, while the Philippines is more than 80 percent Roman Catholic and Thailand is more than 95 percent Buddhist. With time, the cultures in the region have been molded into a gigantic melting pot of Indian, Chinese, Portuguese, Spanish, American and indigenous Malay influences, making it one of the most interesting places in the world.
Although Southeast Asia is culturally quite diverse, we believe that, in general, there are three "post-demographic" actors that play a critical role in the region. Their presence and strong influence is a common trend that exists across ASEAN member countries, despite the demographic diversity in the region.
The three actors include youth (the "opposite" of senior), women (the "opposite" of men) and netizen (the "opposite" of citizen).
The first actor is youth. This community is increasingly challenging the domination of seniors amid a declining population of baby boomers worldwide. ASEAN is powered by more than 600 million people, most of whom are young.
More than a quarter belong to the 15- to 29-year age bracket, about 10 percent are children aged 5 years and younger, while only 6 percent are seniors 65 years old and older.
Today, youth play an important role in "leading the mind" and they are able to do so because they are more attuned to "sense and respond," instead of "command and control," as is commonly done by the senior generation.
The development of information and communication technology calls for a greater ability to sniff out the changes more quickly and respond appropriately, faster. If not, then the other party will beat us to it. That is why it is not surprising that some of the most promising entrepreneurs from Southeast Asia are under the age of 35. Look no further than some of the youth icons in the business world today, from Singapore's Carousell, Solar Philippines, Indonesia's Go-Jek and Malaysia's TheLorry.
Women comprise the second actor. The evolving social and cultural dynamics have lent greater importance to women in the private as well as public spheres. In the family, a woman plays an increasingly dominant role in decision-making, especially in terms of the purchase of goods and services.
An Economist Intelligence Unit report on "Female Consumers in Asia 2014" shows increasing independence among women in handling finances. More than two-thirds reported having their own bank accounts and 48 percent held their own credit cards. Most women said they were in charge of the budgeting decisions on groceries, clothing and accessories, and children's products and are at least co-decisionmakers in most other product categories like electronics and travel services.
A similar "insight" has also been discovered by MarkPlus, Inc. in research conducted over the last few years. Based on a survey including thousands of respondents from several big cities in Indonesia, it was found that more than 80 percent of the finances in a household are handled by the wife.
This indicates how the status of Indonesian women in their households has been elevated from that of a "teller" to a "chief financial officer." We believe a similar trend is unfolding in other ASEAN countries as well.
While in the public space, the rising influence of women is owing to the fact that they are able to lead a massive snowballing of opinion through word of mouth, which comes from their natural inclination toward sharing information with friends and acquaintances.
With the growing importance of word of mouth in the decisionmaking of customers, women are naturally awarded more importance for their role in business and marketing in Southeast Asia.
It is not wrong to say that women play a role in "managing the market."
The third actor is netizens whose role through the community in cyberspace is significantly transforming the role of citizens in the real world. Considering the rapidly expanding internet and mobile penetration in Southeast Asian countries, public opinion is no longer directed by the mainstream media, but is also influenced a great deal by social media and netizens' active participation.
Internet technology allows netizens to process information "deep and wide." In doing so, they are able to spread opinions that can move millions of people. Suffice it to say that netizens play a role in "organizing the heart."
The emergence of these three "post-demographic" actors is sure to not only bring fresh deeprooted changes to the business world, but also fundamentally transform society and politics in ASEAN.
More than that, they also have the potential to become unifying actors for the cultural diversity that abounds in this region.
It is because of this that the various forums and platforms that facilitate the meeting and exchange of opinions among youth, women and netizens from various ASEAN countries need to be made routine through an agenda. Such events also need to be designed to be more inclusive in order to invoke participation from more parties.
---------------
We are looking for information, opinions, and in-depth analysis from experts or scholars in a variety of fields. We choose articles based on facts or opinions about general news, as well as quality analysis and commentary about Indonesia or international events. Send your piece to [email protected] For more information click here.
Disclaimer: The opinions expressed in this article are those of the author and do not reflect the official stance of The Jakarta Post.
Join the discussions