Four messages from Barcelona's mobile congress
Ibrahim Kholilul Rohman

Research fellow at United Nations University's Operating Unit on Policy-Driven Electronic Governance (UNU-EGOV)
Guimares, Portugal |

Mon, March 20, 2017

| 11:20 am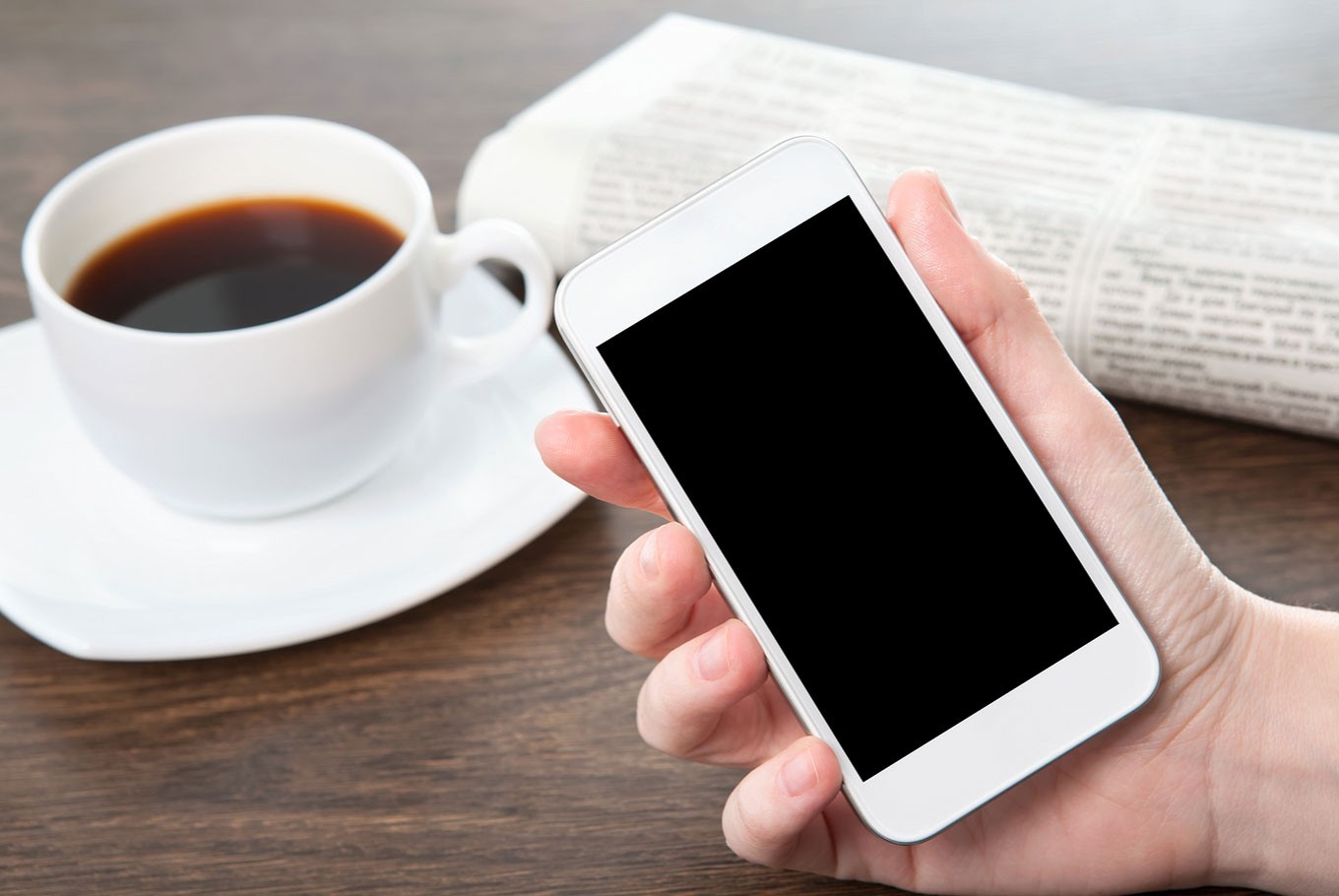 Mobile telephony has played a crucial role in closing the digital gap. (Shutterstock/File)
Mobile telephony has played a crucial role in closing the digital gap. The diffusion of devices has seen a leap-frog process, where an increased penetration rate happened at low cost and quickly.
Current technology has produced the advanced fifth generation ( 5G ) to give ample opportunities in the future. The 5G technology will provide greater benefits with sizeable capacity and reliable speeds for mobile broadband.
The technology also links with the new wave of innovations, such as connected cars, virtual reality, 3D printing and artificial intelligence. It will shift our daily lives amid widespread impacts on smart cities, environmental sustainablity, health care, transportation and more.
The 2017 Mobile World Congress (MWC) in Barcelona, which was held by the GSM Association (GSMA) on Feb. 27 to March 2, affirmed such developments.
I noted four main messages conveyed by Sunil Barti Mital, founder and chairman of Bharti Enterprises, as the chairman of GSMA in opening the congress.
First, regarding the war on roaming, Mital said current technology should allow users to automatically switch their telephone networks to make and receive voice calls, send and receive data, or access other services when traveling globally outside their home network by using a visited network without charge.
This idea is not entirely new as European mobile operators will soon launch free roaming starting on June 15.
What Mital might have overlooked is that such progress cannot be achieved instantly. Learning from Europe, no less than a decade is needed.
Roaming prices have dropped by more than 90 percent since 2007.
Only after a proposal from three parties (the European Commission, the European Parliament and the European Council) was submitted in 2015 did the stakeholders agree on "Roam like at Home" — where customers are charged domestic prices, regardless of the area they are traveling in within the European Union.
What makes the transition smoother is that the EU envisions an overarching agenda of the "EU Digital Single Market."
Thus, by eradicating cross-border trade barriers, they expect an additional €415 billion (US$5.37 billion) in output per year.
However, without a common vision and coordination, the war against roaming seems to be a long way from reaching the goal.
Second was that sharing is caring; Mital advised mobile operators to share their networks. International groups like the Organization for Economic Cooperation and Development (OECD) and International Telecommunication Union (ITU) have long advocated the need to share networks and promote competition.
The OECD ( 2014 ) viewed that competition would offer consumers better services, quality and price transparency. The ITU ( 2016 ) echoed that sentiment, saying sharing infrastructure lowered the cost of network deployment, especially in rural areas. It also stimulates migration to new technologies and the deployment of mobile broadband.
These mandates are strongly aligned with what Communications and Information Minister Rudiantara has stated, that for Indonesia to achieve the target by 2019 of becoming the secondbest country in Asia in terms of internet quality, an additional $10 billion investment is required. By implementing infrastructure sharing, operators would spend $3 billion less.
Third was quality over quantity: Mital addressed the question of how many operators actually needed to be put aside, as countries have different framework conditions. For example, by 2016, India had a very low Herfindahl-Hirschman Index (HHI) at 0.279 with an enormous 14 operators — the lower the HHI, the more competitive the market is. India is among the most competitive markets in the world. Advanced countries in Europe have different HHI indexes ranging from 0.274 in Denmark to 0.351 in Portugal though there are four operators in each country.
Thakur ( 2012 ) accentuated this by stating that the government needed to set not the number of operators required but rather under what circumstances intervention was needed. It might be satisfactory to have only a few players in one national context but not in another.
Fourth, Mital voiced that the spectrum was still very expensive. The spectrum frequency is a scarce natural resource belonging to governments where the regulatory body has a right to assign it to operators commercially through an auction or beauty contest.
More and more, as McMillan ( 1995 ) pointed out, the demand has shifted from broadcasting toward wireless telecommunications. In Indonesia, the Communications and Information Ministry needs to carefully examine these four aspects with necessary follow-up policies and by giving a closer look to spectrum issues. Do we really charge operators exorbitant spectrum fees?
On the 3G auction, Bohlin et al. ( 2010 ) categorized three regimes of auctions by time. The first regime occurred in April 2000 to January 2001 (e.g. the United Kingdom and Germany), while the second regime occurred in March to December 2001 (e.g. Belgium and Singapore). Indonesia was in the third regime where auctions happened in February 2002 to December 2007. This regime entailed a tendency of lower winning bids compared to the first and second groups.
While in absolute terms the auction price of Indonesia amounted to $60.5 million, about 40 percent of that in Singapore — in which we have to factor the size of gross domestic product and population — the mean winning bid in Indonesia was only $20,000 per megahertz per capita, or only 7 percent of the value in Singapore. Indonesia was the lowest in the third group.
As a future policy, the purpose of spectrum auctions is twofold: on the one hand the regulatory body should grant the spectrum to operators that value it the most, while on the other hand as Gruber ( 2011 ) stated, the regulatory body should set a limit at which the spectrum fees are too high, creating a barrier that drives potential operators out of the market.
The equilibrium between these two objectives should be carefully evaluated.
---------------
We are looking for information, opinions, and in-depth analysis from experts or scholars in a variety of fields. We choose articles based on facts or opinions about general news, as well as quality analysis and commentary about Indonesia or international events. Send your piece to [email protected] For more information click here.
Disclaimer: The opinions expressed in this article are those of the author and do not reflect the official stance of The Jakarta Post.
Join the discussions