The mystery of Christmas, Munir and Jokowi
Jakarta |

Wed, December 27, 2017

| 09:43 am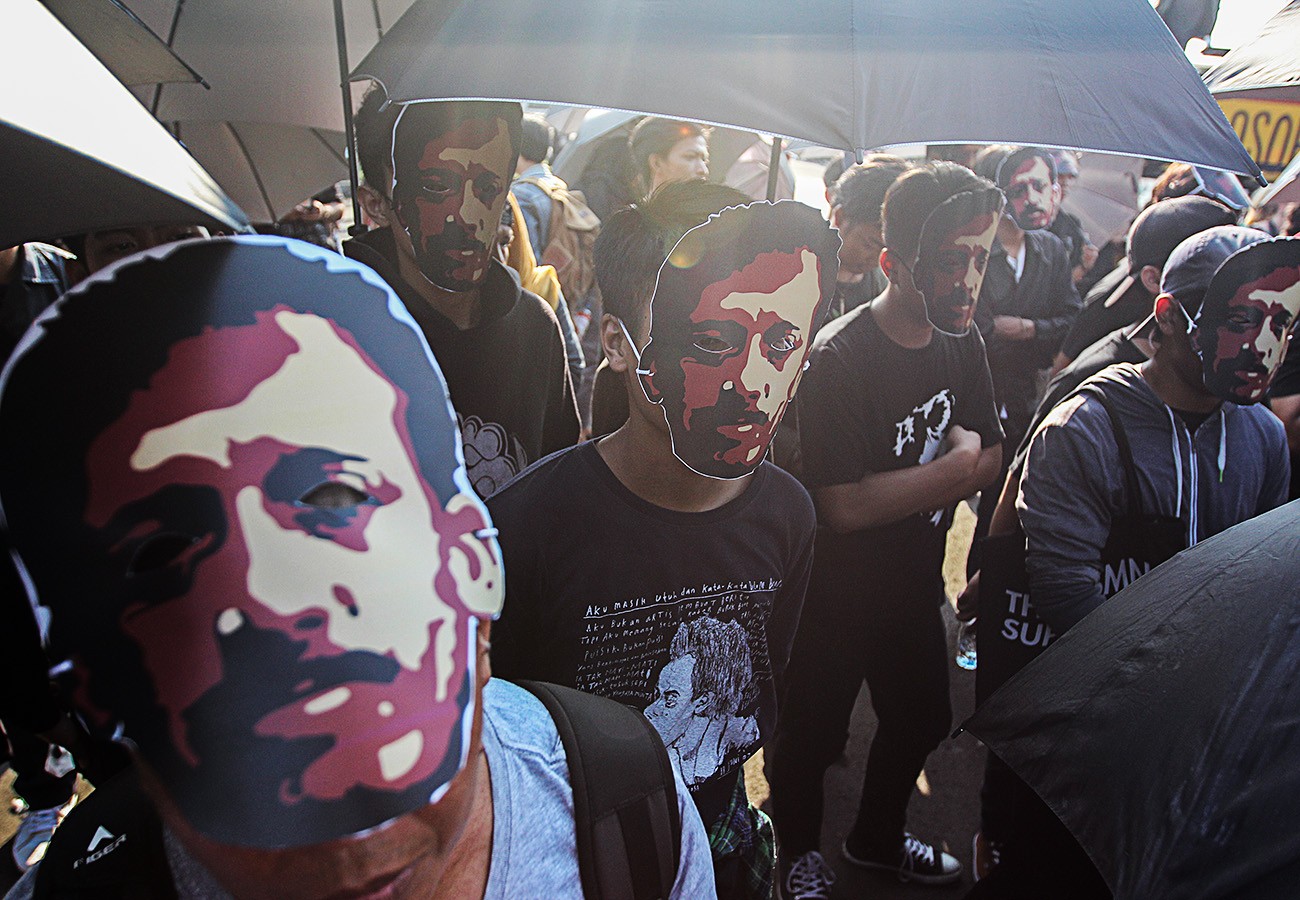 Protesters wear mask of the face of the late human rights defender Munir during the weekly Kamisan Silent protest in front of the Merdeka Palace in Jakarta on Sept. 7, 2017. (The Jakarta Post/Ibrahim Irsyad)
PREMIUM Two days ago was Christmas day. Merry Christmas to all who celebrate it!

Christmas is supposed to be a celebration of the birth of Jesus Christ, whom Christians believe to be the Son of God, created through immaculate conception.

Many non-Christians are confounded by the notion of Mary's virgin birth. Up to now, there is still no scientific explanation for...
Disclaimer: The opinions expressed in this article are those of the author and do not reflect the official stance of The Jakarta Post.
You might also like :
Comments