Welcoming import duties on intangible goods
Yuafanda Kholfi Hartono

Master of Public Policy candidate in School of Public Affairs, American University Washington DC
Washington, DC |

Wed, January 10, 2018

| 01:13 pm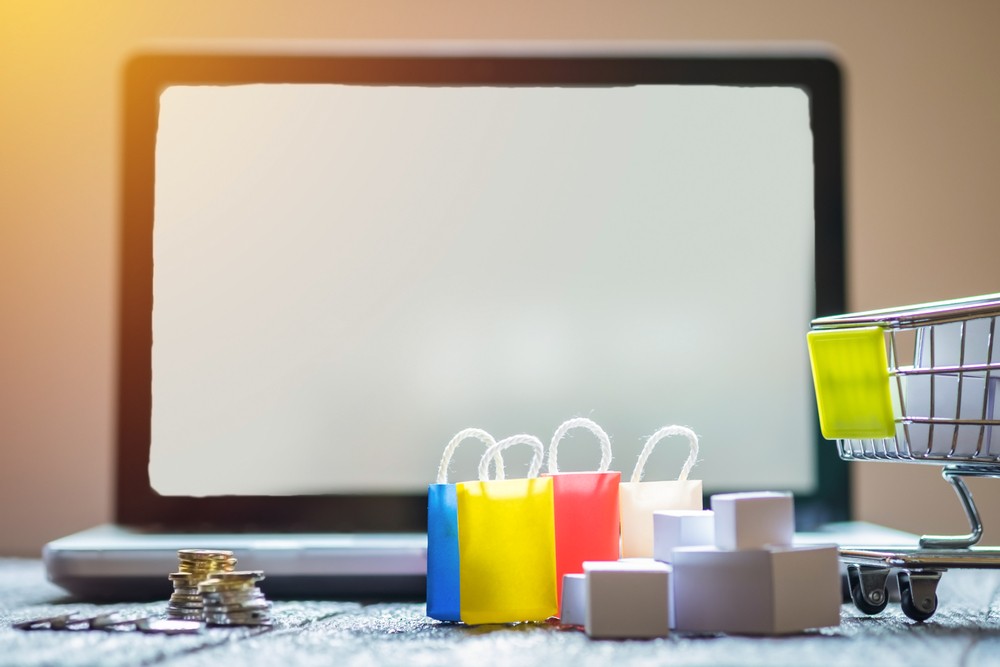 Implementing customs duties for digital goods is a rational idea to get a new resource of government revenue while supporting local conventional industries which compete with digitalization era. (Shutterstock/-)
The government will go ahead with its plan to impose import duty on goods such as eBook, music, movie, and software this year.
The World Trade Organization (WTO) has imposed a moratorium in customs duty for intangible products since 1998. Some countries are lobbying for the intangible tariff moratorium to be extended. Finally, the 11th WTO Ministerial Conference that was held on Dec 10-13, 2017 in Buenos Aires decided to continue the moratorium on e-commerce. The decision will be evaluated on July and December 2018 based on the reports submitted by the authorized WTO bodies and report to the next session of the Ministerial Conference.
Indonesian government through the finance ministry sticks to its plan. Law No. 17 2006 on amendment of Customs Laws No. 10/1995 accommodates this idea, since Article 8B explains that, "Import or export software and electronic data can be done through electronic transmission."
There are three goals in implementing import duties; revenue purpose, protection purpose, and retaliation purpose. In this case, the planned import duty produce potential revenue for the government, and create a level playing field for both conventional and ICT industries.
The 2018 State Budget has a deficit Rp 325.9 trillion. Raising tax revenues is one of the most possible solutions to minimize the gap between expenditure and revenue.
Human resource and infrastructure, the two priorities that the government focused on, should be supported by citizens because those factors are very fundamental to stimulate economic growth. According to the World Bank Data for infrastructure indicators such as air transport that registered carrier departures worldwide, rail lines, or secure internet servers, Indonesia's position is currently behind other Asian countries like China and Japan. That is why finding a new tax object is necessary to reach government's goal while creating level playing field among conventional and digital industries; this policy will also stimulate the growth of domestic players, especially for Small and Medium Enterprises (SMEs).
The eBook is a potential future for the publishing industry. Cheaper price and adjustable size are two of the advantages of eBook. Research from PricewaterhouseCoopers (PwC) stated that reader's interest in e-book increases in developed countries like the US, UK, Netherlands, and Germany. The biggest increase occurs in the US when the market share of eBook goes up from 2.7 percent in 2009 to 22.5 percent in 2015.
Indonesia could potentially follow this pattern since the number of continued to incerase. Google sales and product operations and strategy manager for Southeast Asia, Mifza Muzayan, said on Tempo.co that Indonesia recorded the highest e-commerce growth in the region. If there is no intervention from the government, it will be dangerous for domestic conventional publishers. With the implementation of import duty for digital goods like the eBook, it will stimulate local conventional publisher players to get fairly competitiveness with the digital player such as Amazon with its Kindle brand. If we do not protect it now, the domestic conventional publishers like Andi, Tiga Serangkai, and much more will be eliminated from the industry.
Local music and movie industry also need attention from the government. The music industry still suffers from piracy both online or bootleg CDs. It is very different from the developed countries where the listener needs to purchase or pay for streaming access. Implementing import duty for downloaded music file or movie from other countries can be a jumping stone to solve the issue, although there is a lot of homework for the government to make it effective, like blocking the sites hosting pirated music. This will also benefit local musicians.
How to detect digital goods trading, what kind of enforcement tools that can implement this policy, and coordination with the Ministry of Communication and Informatics are required to ensure this policy successfully implemented.
Communication with the stakeholders in e-commerce that operate their business in Indonesia is also important, like what the government did with Google. I am sure if the multinational firms want to expand their market in Indonesia, they should understand not to avoid the tax and all of the authorized rule implemented by the government.
For the technical mechanism in implementing this policy, the government can adopt mechanism from the current big players in e-commerce like Amazon.com, which calculate the tax when the buyer checks out their purchases before they do the payment via credit/debit card. It means that the government needs to coordinate with online stores that serve digital goods trade.
But in general, implementing customs duties for digital goods is a rational idea to get a new resource of government revenue while supporting local conventional industries which compete with digitalization era.
***
Yuafanda Kholfi Hartono is a Master of Public Policy Candidate in School of Public Affairs, American University Washington DC. He graduated from State College of Accountancy in 2003 and continued his study in University of Indonesia in 2008. He got a scholarship to get his master degree in 2016, and currently taking his last semester in Washington DC. Find him at Facebook and LinkedIn: Yuafanda Kholfi
---------------
We are looking for information, opinions, and in-depth analysis from experts or scholars in a variety of fields. We choose articles based on facts or opinions about general news, as well as quality analysis and commentary about Indonesia or international events. Send your piece to [email protected]
Disclaimer: The opinions expressed in this article are those of the author and do not reflect the official stance of The Jakarta Post.
Join the discussions