Women are women's worst enemy
Rully Sandra

Doctoral candidate in law at Padjadjaran University
Bandung |

Tue, March 13, 2018

| 03:57 pm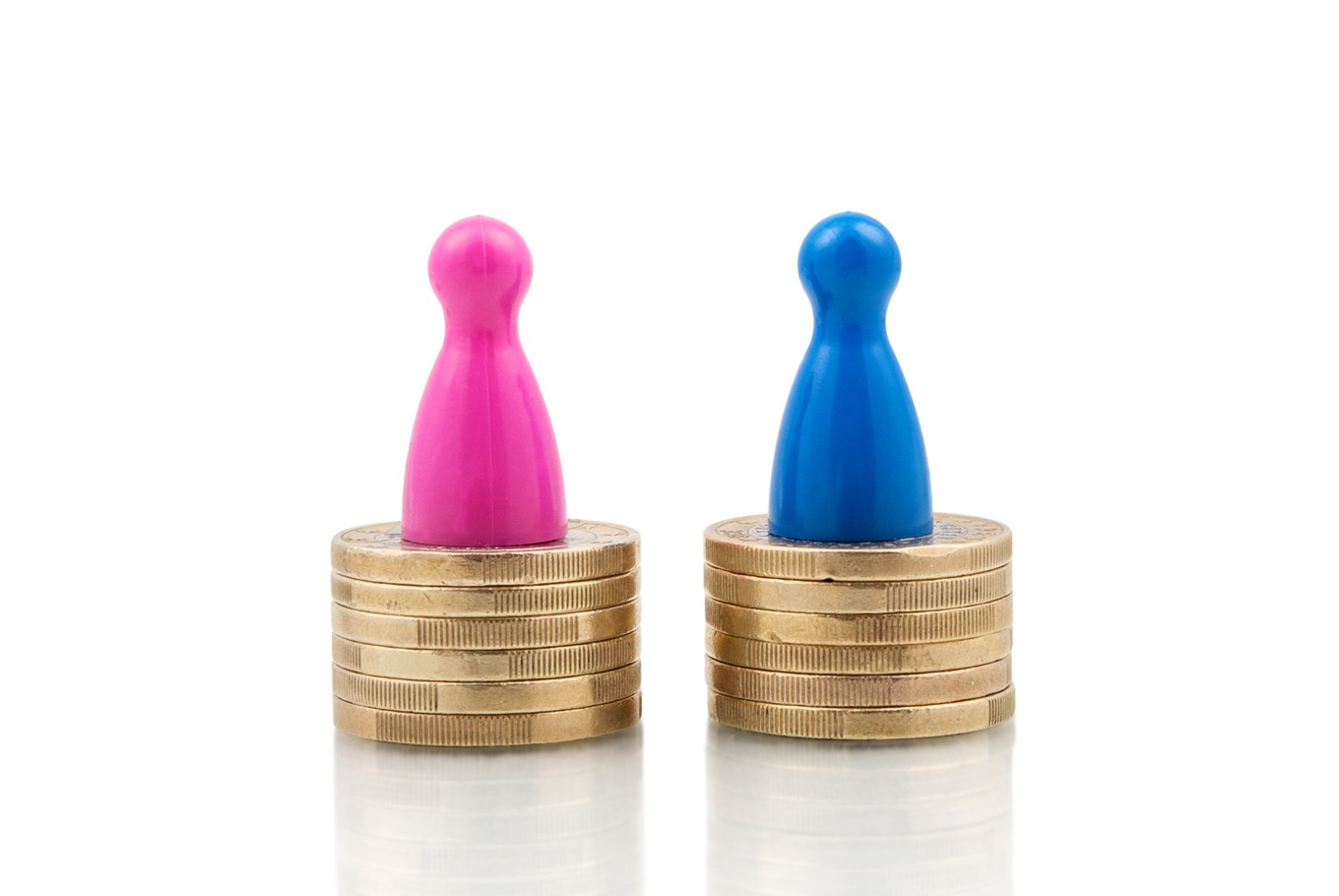 On average, men earn US$140 for every $100 a woman is paid. (Shutterstock/File)
One day after International Women's Day, I was made aware of a discussion on gender equality held in a prominent public university in Jakarta. At first, I was excited and impressed looking at the announcement but alas, it was short lived.
It turned out the discussion is based on certain assumptions, that among others: 1) gender equality is an American product; 2) gender equality will destroy marriage and family, and women who pursue equality will be miserable without their spouse; and 3) that there is no evidence that higher women representation in parliament will improve a country's prosperity.
Worse, the one who promoted this event is an intelligent young woman.
Like a broken cassette, the old argument of X is an American product that will result in moral decadence has been repeated now and again by those who feel threatened by the idea of equality.
Is America really the beacon of women rights? Well, despite America's numerous shortcomings, especially in their choice of the current president, the world could still learn from their struggle towards equality in many areas.
Women's struggle is not only a "Western thing", it is a humankind effort that affects all women from all walks of life. But if they still want to maintain this as a Western idea, why don't they bring up examples such as Scandinavian countries, where the almost equal society leads to better welfare for its people?
And how would they respond to the fact that women in countries with shocking inequality face higher rate of mortality, limited access to justice, healthcare or education service, and higher vulnerability to be abused?
Further, it still stings if you got paid less simply because you are a woman while doing the same amount of work like your male counterpart. It stings regardless of which country you are from, what religious denomination you follow, or whether you are from the southern or northern hemisphere.
The fight for equality is a fight to be acknowledged as a human being, with all that a human is entitled. It is about our right to life, right to vote, right to health, right to choose, including to decide whom we want to marry or which outfit suits us.
The fight for equality is our collective effort so women will not be seen as an object.
The second assumption is on women, marital life, and family. So, women on their own cannot live a meaningful life? And marriage is the only way for women to have genuine happiness?
This assertion demeans the value of being a woman. Being marriage or being single is a matter of personal choice.
The fight for gender equality tries to give a voice for women who have been abused in their relationship, women who have been silenced by their oppressor, women who have been discriminated against simply because of their gender.
Perhaps young women who believe that the call for gender equality is a way to destroy family values have never experienced being sacrificed over their brother when the parents have to choose who should go to school.
They have never experienced helplessness when they have no financial means to support the children and family, while their husbands are being irresponsible or simply busy entertaining younger wives.
And they have never experienced black and bruises or psychological havoc that they have to bear in silence in order to be a good wife.
In short, they live in a bubble and naively believe that their religious interpretation will insulate them such bitterness.
Furthermore, the discussion continues with the assertion that promoting equality will lead to promoting and accepting sexual minorities. What is so wrong with treating all persons with respect?
Last but not least, they argue that higher women representation in parliament is not equal to better welfare.
An oversimplification at its best. Those who fight for gender equality are aware that development and gender equality cannot be seen as a black-and-white condition. We are talking about many factors including patriarchy, education quality, opportunity to join the workforce, economic conditions, government policy, and numerous other factors.
So, why women are women's worst enemy? Because these assumptions, largely initiated by men, are unfortunately believed and perpetuated by women. Women who are unaware of the injustice of the current system, but to uphold their piety, they must repeat the same dogma as an absolute truth.
Women who are convinced that women can never be good enough or happy enough in life without their male spouse.
And under the pretext of sisterhood, they convince younger women that this is for our own good. This false sense of security make young women ignore their rational thinking.
While in fact, they ought to realize that without the fight for gender equality, they would not be able to pursue higher education.
Nowadays more men are not afraid to be called feminists. And even our president is one of the champions for HeforShe movement. Yet these so-called "future leaders" opt to view equality as something diabolical that needs to be avoided.
It is my sincere hope that women can be the strongest supporter for equality, instead of being the worst enemy.
***
The writer is a doctoral candidate in law from University of Padjadjaran, Bandung, West Java.
---------------
We are looking for information, opinions, and in-depth analysis from experts or scholars in a variety of fields. We choose articles based on facts or opinions about general news, as well as quality analysis and commentary about Indonesia or international events. Send your piece to [email protected]
Disclaimer: The opinions expressed in this article are those of the author and do not reflect the official stance of The Jakarta Post.
Join the discussions