Cycling tour takes you to hidden spots around Melbourne
Inforial

The Jakarta Post
Jakarta, Indonesia |

Fri, July 14, 2017

| 12:00 am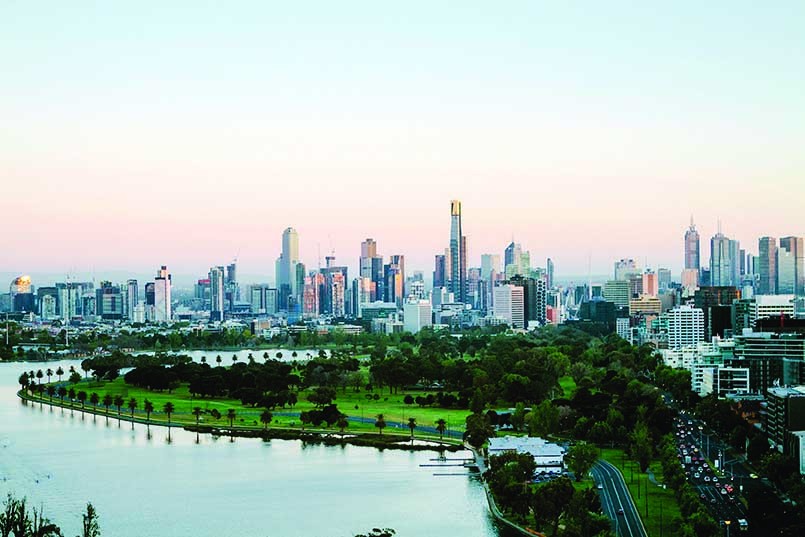 - (-/-)
Convenient and safe transportation is something most international tourists seek when travelling to a country, especially for recreation.
In the Australian city of Melbourne, travelers can explore the city freely and comfortably, as convenience and safety have become an integral part of the local government's sustainable tourism management strategy.
Thanks to a well-managed transportation system, Melbourne affords visitors easy access to every tourist spot they could want to reach by taking advantage of trains, trams or shuttle buses.
But what if on the way to a particular destination, say by shuttle bus, you see such a wonderful sight as a bird sitting on a tree or a colorful butterfly perched on a yellow flower and you become eager to take a closer look?
You certainly cannot ask the bus driver to stop and make other passengers wait for you, right?
Therefore, the mode of travel that best allows you freedom to move as you wish is none other than cycling. As you whizz along with the wind in your hair and the warm sunshine on your skin, you will discover that cycling is an ideal way to see Melbourne.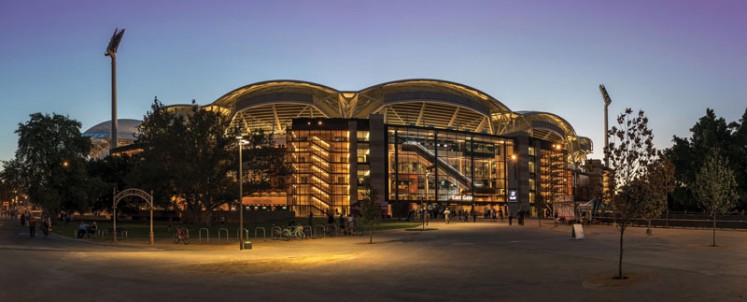 - (-/-)
Melbourne — a vibrant, elegant and multicultural city — has become increasingly friendly for local and international cyclists, with well-marked bicycle lanes, paths and bike racks on hand. The city has a cycling network of approximately 135 kilometers of road and off-road routes.
Even though you can rent a bike and cycle alone, joining a bicycle tour is highly recommended. Accompanied by an experienced local guide, a bicycle tour takes around the city to visit many interesting sights, which will mean much to you, especially if it's your first trip to the city.
A tour on two wheels, commonly lasting between three to five hours, covers about 12 kilometers (7 miles), with several regular stops for drinks and restroom breaks. This outdoor, relaxed and healthy activity will not only allow you to know the city better, as the tour guide will provide information about the tourist attractions and be ready to answer any questions you raise, but will also give you a chance to have fun and gain friendships with other bike tourists in a relaxed manner, making for an unforgettable and life-enriching experience.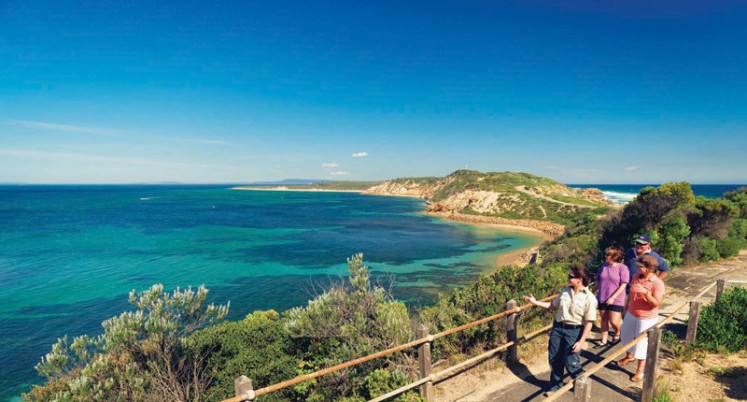 - (-/-)
Tourist spots on offer will entirely depend on the respective bike tour operators, but commonly the Melbourne Cricket Ground (MCG), the Rod Laver Arena, the Royal Botanic Gardens, Fitzroy Gardens and Captain Cook's Cottage are among the city's landmarks that bike tourists visit.
If you have a passion for sports, then finding a bike tour operator that takes you to the MCG and Rod Laver Arena is a good decision.
The MCG, known by locals simply as "The 'G," is an Australian sports stadium located in Yarra Park, Melbourne. Three sets of bicycle racks are available at the MCG. You will be amazed by the stadium's huge size, measuring 172.90 m long and 147.80 m wide, making it the largest cricket stadium on earth and the 11th largest stadium in the world. It has the capacity of over 100,000 people.
Built in 1853, the MCG played host to the 1956 Summer Olympics, the 2006 Commonwealth Games and several FIFA World Cup qualifiers.
Green spaces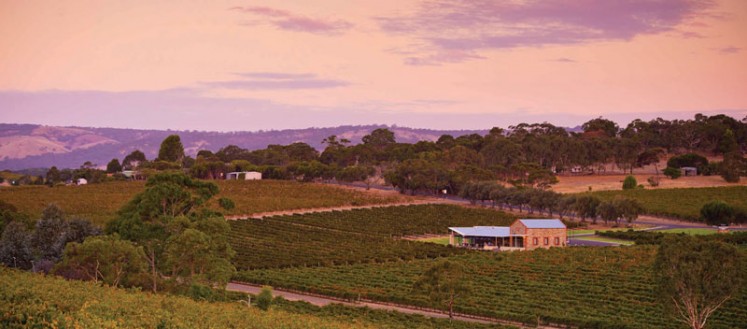 - (-/-)
Almost all bike tour operators in Melbourne also offer a tour of the city's parks — healthy and green spaces, which put Australia on the international map. Some of the parks are known for being home to rare, century-old trees and diverse varieties of plants.
The 38-hectare Royal Botanic Gardens in Melbourne, an internationally renowned botanical garden, is one example. The landscaped gardens comprise a mix of native and exotic vegetation including over 10,000 individual species. The gardens are located near the center of Melbourne, along the southern bank of the Yarra River.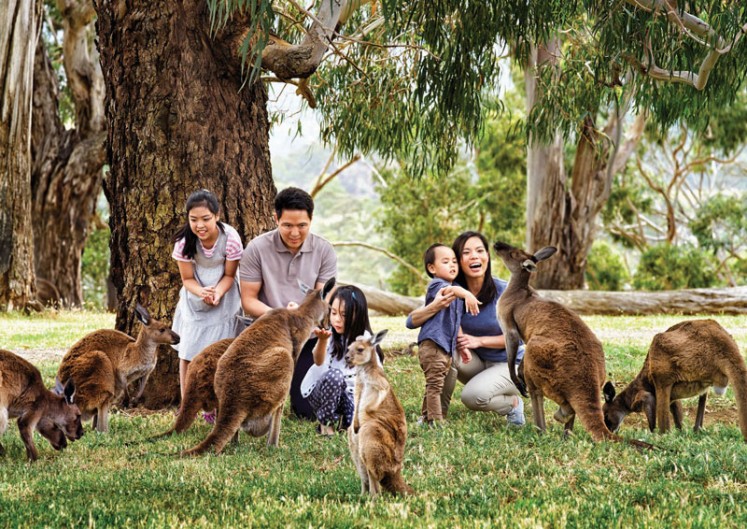 - (-/-)
These beautiful gardens are home to amazing and diverse plant collections such as camellias, rainforest flora, succulents and cacti, roses, Californian species, herbs, perennials, cycads and plants from southern China. The gardens are also a natural sanctuary for native wildlife.
Another natural landmark is the 26-hectare Fitzroy Gardens, located on the southeastern edge of the Melbourne Central Business District in East Melbourne.
The Gardens have a long history of over 150 years, visited by over 2 million local, interstate and international visitors each year, it is one of Melbourne's major attractions.
The Fitzroy Gardens boast historical significance as one of a ring of public reserves around Melbourne established in the 19th century to provide respite and relaxation for the city's residents.
The Fitzroy Gardens have been viewed as the flagship of this group of city gardens, which also includes Flagstaff, Treasury, Carlton and Alexandra Gardens and Kings Domain parklands.
The Fitzroy Gardens are an important remnant of the city's 19th-century garden heritage.
At the Fitzroy Gardens, you will have an opportunity to see Captain Cook's Cottage. Cooks' Cottage, built in 1755, is the oldest building in Australia and a popular Melbourne tourist attraction.
Originally located in Yorkshire, England, and built by the parents of Captain James Cook, the cottage was brought to Melbourne by Sir Russell Grimwade in 1934.
On a bike tour, you can also visit other notable landmarks in town such as the Parliament Theatre District and stately cathedrals and much more.
Aside from the city's landmarks, Melbourne is also home to dozens of hidden spots, a popular name for restaurants, cafe and bars, which are commonly included on the bike tour program.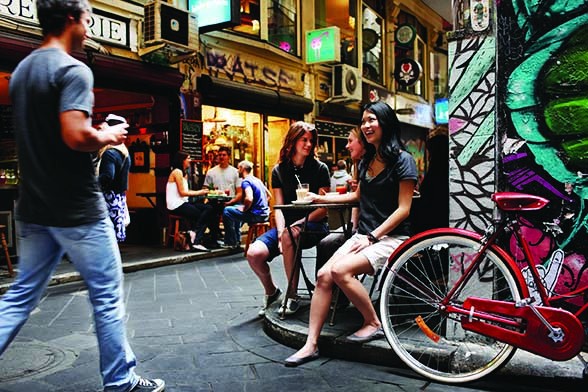 - (-/-)
Each hidden spot has its own unique quality in terms of menu, flavor, interior, decor and ambiance to attract visitors. Having a drink or dining at a hidden spot after a half-day cycling is, indeed, an enjoyable and memorable experience.
So if you visit Melbourne for recreation or self-fulfillment, joining a bike tour is the right decision because Melbourne is currently Australia's best cycling city.
For Indonesians eager to visit Melbourne, there is good news. You can now download Garuda Indonesia mobile apps or visit www.garuda-indonesia.com/australia to find special fares offered by National flag carrier Garuda Indonesia in cooperation with Tourism Australia. Have fun and enjoy cycling in Melbourne!
Topics :
You might also like :