Indonesia to organize upcoming Europalia cultural festival
KEMENKO PMK

The Jakarta Post
Jakarta, Indonesia |

Mon, September 18, 2017

| 12:10 am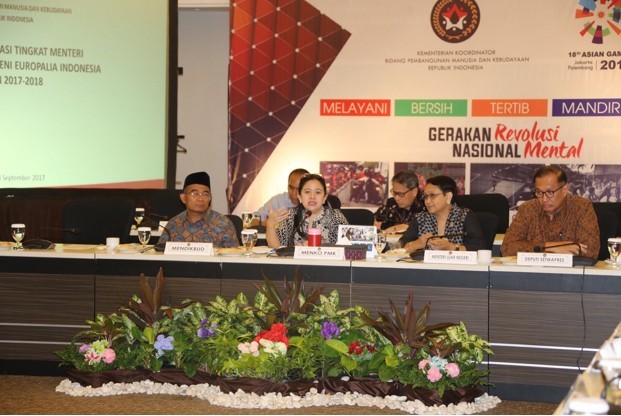 - (-/-)
Indonesia is proud to be the organizer of the upcoming Europalia arts and cultural festival, which will be kick-started on Oct. 10 in Brussels, Belgium, Coordinating Human Development and Culture Minister Puan Maharani announced recently.
The minister said the festival would feature the country's 316 artists who will light up 40 cities across Belgium with their performances.
"The festival will feature an array of events that will last until January 2018," Puan said on the sidelines of a coordination meeting for the festival at her office on Sept. 14.
She added that high officials from both countries, comprising Vice President Jusuf Kalla and Belgium King Philippe, would also attend the festival's opening ceremony.
According to Puan, Indonesia is eager to organize the international festival due to its prestige. The government allocated around Rp 160 billion to support the upcoming festival, she added.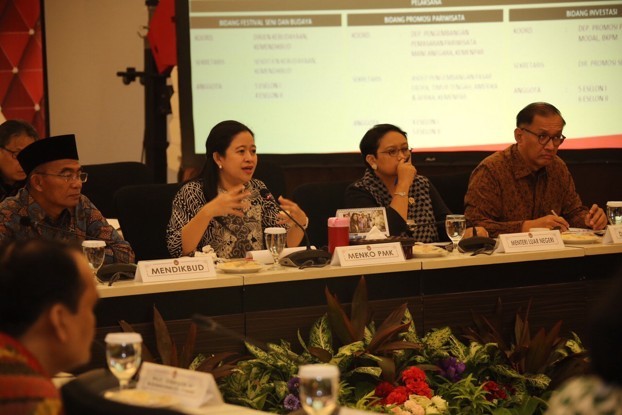 - (-/-)
"Aside from being an opportunity for us to showcase our arts and culture, this festival could also help us promote our tourism, in both its economic and cultural aspects," Puan said, accompanied by Foreign Minister Retno LP Marsudi and Culture and Education Minister Muhadjir Effendy.
Indonesian arts and cultural delegates will organize 360 events during the festival. They will also visit France, Germany, the Netherlands, Austria, the United Kingdom UK and Poland to perform in these countries. The events will also be complemented by public relations campaigns in various media outlets as well as display advertisements on Wonderful Indonesia tourism promotions featured on 150 taxis across London.
Besides performing arts, the festival will also showcase other attractions: artwork, artifacts, presentations of Indonesia's top tourist destinations, literary corners as well as film screenings. The festival will also present a business talk hosted by Kalla and will be attended by not only Belgian businesspeople but also those from the Netherlands and Luxembourg.
Puan also hoped the organizing committee would work hard to prepare the festival in a meticulous manner.
"Pay attention to the delegates' food, health as well as travel insurance and allowances so they can fully concentrate on their performance," she added.
You might also like :