Participants of West Papua rally arrested
Safrin La Batu

The Jakarta Post
Jakarta |

Thu, December 1, 2016

| 01:34 pm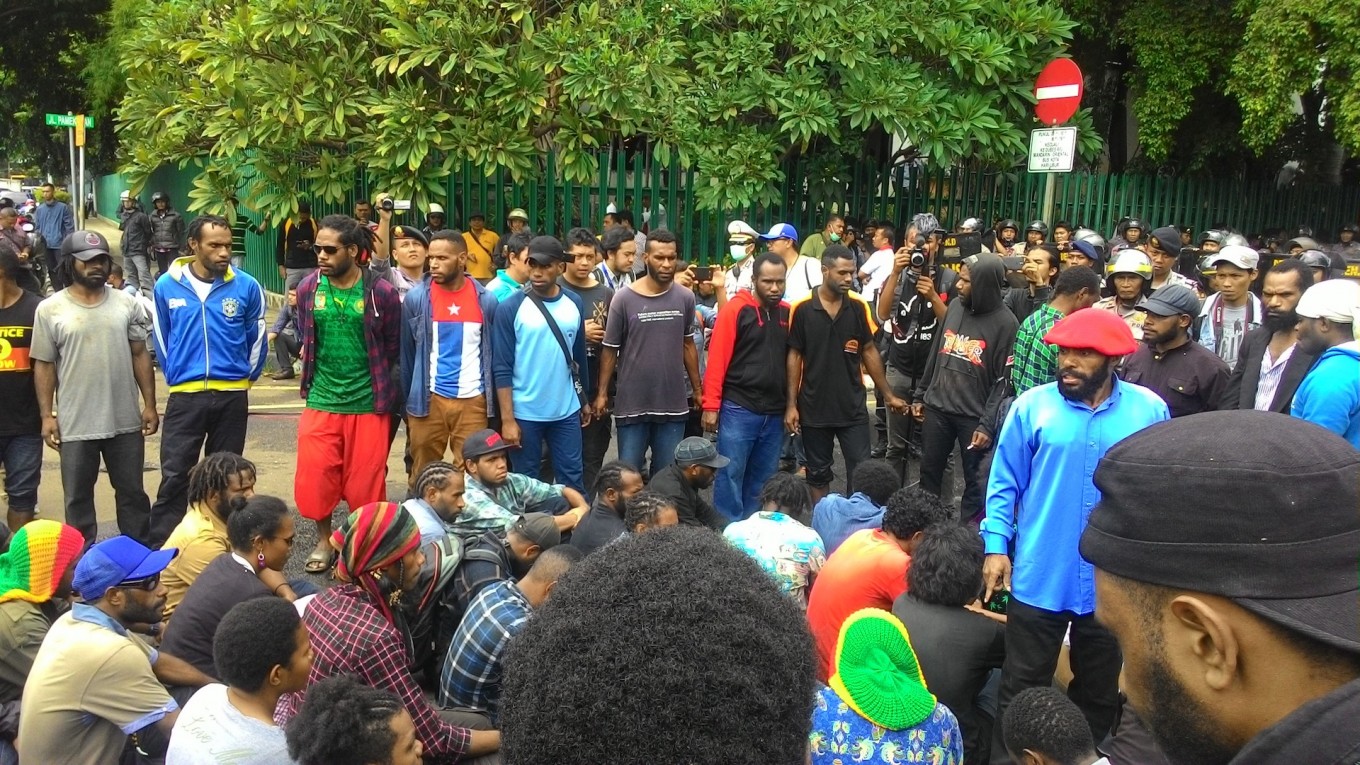 Participants of a rally held to demand a referendum for West Papua gather on Jl. Imam Bonjol in Central Jakarta on Thursday. Some of their colleagues were arrested during the event. (JP/Safrin La Batu)
Police apprehended on Thursday several people who were participating in a peaceful rally to demand a referendum for West Papua.
One of the people arrested was the coordinator of the rally, Surya Anta, a lawyer for the rally participants, Veronica Koman, said on Thursday.
(Read also:Group supports referendum for West Papua)
Veronica said the protesters were beaten and arrested by police officers who wore civilian attire on Jl. Imam Bonjol in Central Jakarta when they were about to head to the Hotel Indonesia traffic circle, located a few meters away from the scene.
"We may report the police because we saw many procedures the police violated. They beat and arrested [participants] without wearing police uniforms," Veronica said.
Veronica said she was not sure how many of the participants had been arrested, but said there were no more than five.
About 100 people participated in the rally, which coincided with what they called "the aborted independence day of West Papua" in Dec. 1.
Other participants, consisting of both Papuan and non-Papuan students, remained at the scene after their colleagues were arrested and demanded the police release them.
The police at the scene refused to comment about the arrest of the rally participants.
Veronica said the police had blocked the participants from advancing to the Hotel Indonesia traffic circle in fear of disrupting the traffic flow.
"[The ban] has no valid grounds. Why can't they stage a rally at the Hotel Indonesia traffic circle?" she asked. (jun)
You might also like :
Comments