Tantowi seeks to clarify Papua issue in NZ
Tama Salim

The Jakarta Post
Jakarta |

Thu, December 15, 2016

| 10:18 am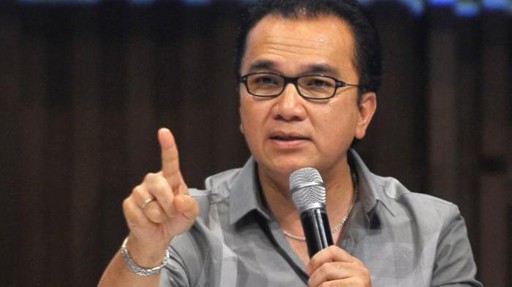 Singing diplomacy: Entertainer-cum-politician Tantowi Yahya. The Golkar Party lawmaker has been nominated by President Joko "Jokowi" Widodo as Indonesian Ambassador for New Zealand, Tonga and Samoa. (Kompas/Raditya Helabumi)
Indonesian ambassador-designate to New Zealand, Tantowi Yahya, has made it his mission to inform the people of the South Pacific nation about the improved conditions in Papua and West Papua once he has been cleared to commence his duties in Wellington next year.

It is his belief that people in New Zealand are unaware of the progress the Indonesian government has achieved in improving the welfare of the country's easternmost provinces.

"The Papua issue has been intensely debated in New Zealand by NGOs [supporting Papua's separatist movement]. They stage rallies at the Indonesian Embassy, in public spaces and even on university campuses," Tantowi told reporters after a closed-door vetting process at the Senayan legislative complex in Jakarta on Wednesday.

(Read also: Jokowi's picks for ambassadorial posts)
The Golkar Party politician, who has also been nominated to represent Indonesia in Tonga and Samoa, claimed that the situation in Papua and West Papua was significantly different now due to the government's continued efforts to develop the regions.

"While the [protest] movement has remained small, we still have the responsibility to address the issue, especially since they cite outdated information that no longer reflects the reality on the ground," he said.
"It is my duty to present accurate and up-to-date information to shift the perceptions that New Zealand and other Pacific countries have about Indonesia: it is not true that Papuans yearn for independence."

Tantowi, a famous TV presenter and country singer prior to starting his career as politician, is one of 23 candidates endorsed by President Joko "Jokowi" Widodo to serve as ambassadors.
The ambassador-elects, when cleared for duty, are expected to be officially sworn-in sometime in February or March next year. (hwa)
Topics :
You might also like :
Comments