Return of political parties to elections commission a setback to democracy: PSI
News Desk

The Jakarta Post
Jakarta |

Tue, March 28, 2017

| 11:13 am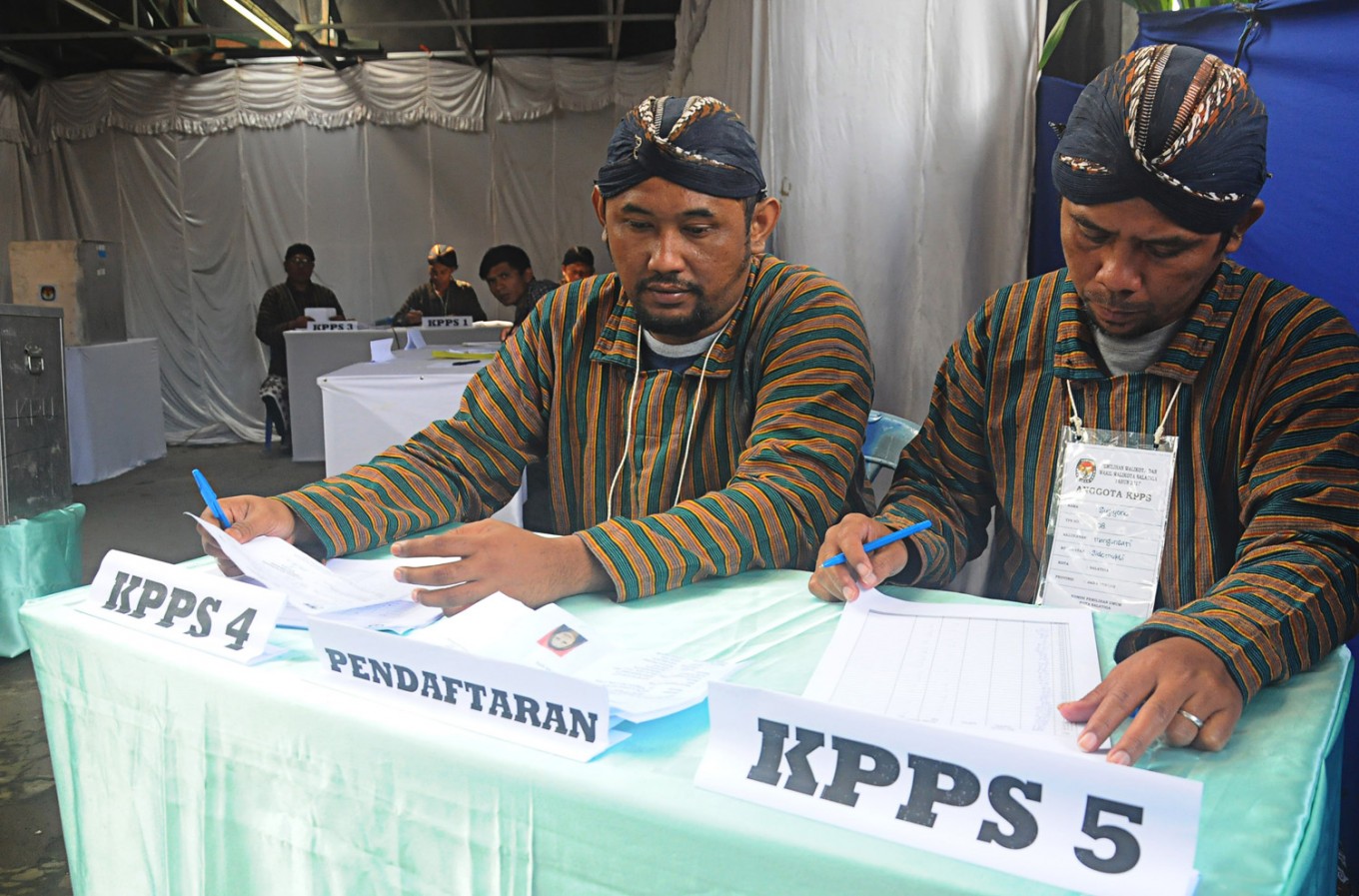 Election officers at Polling Station 8, Mangusari, Sidomukti, Salatiga, Central Java, wear Javanese outfits during voting day on Feb.15. (Antara/Aloysius Jarot Nugroho)
A recent proposal from lawmakers to hand the chairmanship of the General Elections Commission (KPU) to a political party member attracted criticism on Monday.
"This is a setback for Indonesian democracy," said Raja Juli Antoni, the secretary-general of the newly-established Indonesian Solidarity Party (PSI), as quoted by kompas.com.
Antoni argued that the discourse is against the Constitution, which mandates the KPU's independence from political parties.
"As an arbitrator, [a KPU member] has to maintain integrity and impartiality, that's why the requirement is that the commissioner should not be from political parties contesting elections," Antoni said.
(Read also: KPU Jakarta head denies accusations)
The idea to recruit the KPU head commissioner from political parties was initiated by House of Representatives' special committee for election bill deliberation. The committee members came up with the proposal after learning about election commissions in Germany and Mexico from March 11 to 16.
The committee hopes that a similar arrangement to those in the aforementioned two countries can be implemented in Indonesia, despite the failure of such a system ahead of the 1999 elections.
At that time, Indonesia still allowed political party members to be part of the KPU, leading to many deadlocks ahead of the elections as each member tried to fight for his own party.
Antoni regretted the proposal and expressed hope that the House would focus on discussing more important articles in the election bill as its deliberation should be completed by April to avoid disrupting concurrent regional elections in 2018 and general elections in 2019. (hol/wit)
Topics :
Join the discussions