Four killed, eight wounded in Natuna military exercise gone wrong

Batam, Riau Islands |

Wed, May 17, 2017

| 09:13 pm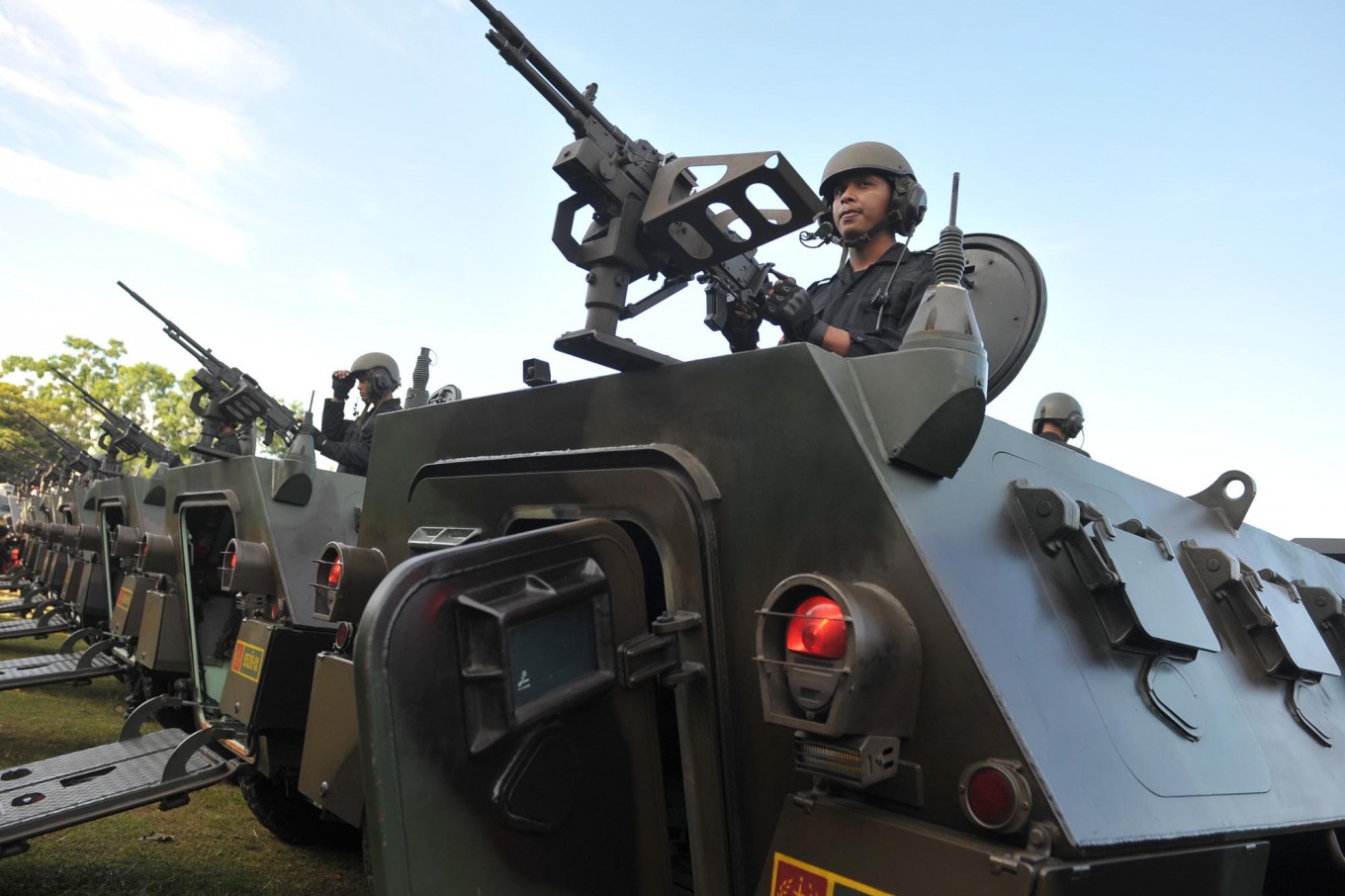 Soldiers are in position during a VVIP security exercise in Nusa Dua, Bali, in March. (Antara/Nyoman Budhiana)
A Chinese-made cannon malfunctioned and fired off shots randomly during military exercises in Tanjung Datuk, Natuna, Riau Islands province, on Wednesday. Four soldiers were killed and eight were wounded.
During the exercises, held by an Indonesian Army quick response team (PPRC TNI AD) at the Air Defense Artillery 1/K compound, soldiers were undergoing target practice with the Giant Bow cannon.
The exercises were reportedly part of preparations ahead of a May 19 event during which a military parade will be conducted in front of President Joko "Jokowi" Widodo.
(Read also: Air force proposes new base in batam)
However, Army spokesperson Col. Alfret Denny Tuejeh denied the exercises were connected to a parade, saying they were just regular exercises. He had previously confirmed that the incident occurred during a "rehearsal."
"The incident occurred during the second round of exercises [on Wednesday]," he said on Wednesday, adding that the incident happened at about 11 a.m.
The gears "malfunctioned," Denny said.
The first round of exercises proceeded smoothly, he said.
Denny said there were 12 victims, including the four fatalities. The eight wounded soldiers were taken to Natuna General Hospital (RSUD Natuna). (mrc/afr/bbs)
Join the discussions