Female prisoners in Bali move to new facility
Ni Komang Erviani

The Jakarta Post
Denpasar, Bali |

Wed, February 14, 2018

| 10:42 pm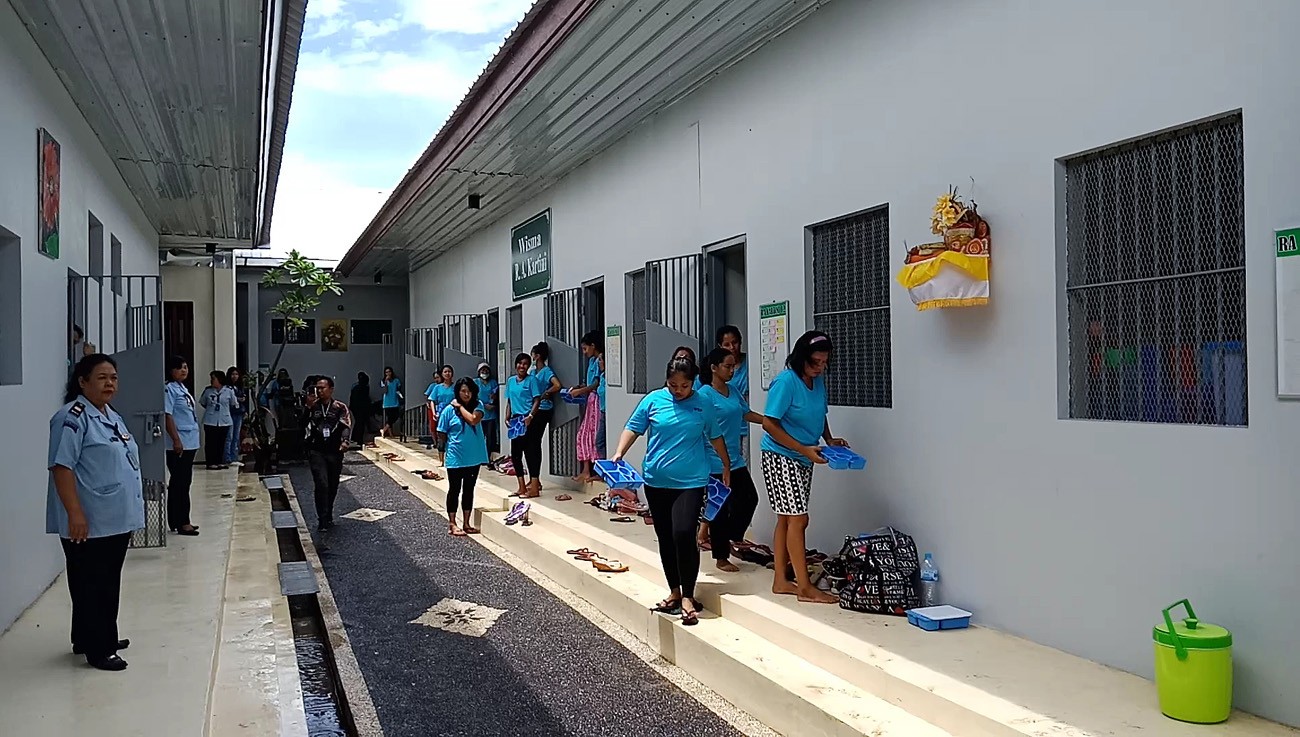 New facility: Inmates serving their sentences at the Denpasar Women's Penitentiary clean rooms in their new facility in Kerobokan, Bali, on Feb.14. (JP/Ni Komang Erviani)
Inmates of the Denpasar Women's Penitentiary have officially been moved to a new building in Kerobokan, Bali. The location of the building was previously used as the Kerobokan Prison's women block.
Even with the newly built facility, the same problems are still faced, namely overcapacity.
"The new building has a capacity for only 120 prisoners. However, we currently have a total of 198 prisoners," the prison's warden Setyo Pratiwi said during the launch of the new building on Wednesday.
Among the 198 prisoners currently serving their sentences in the new building are 16 foreign nationals from countries across the world, such as Australia, New Zealand, the UK and the US.
Among the foreign prisoners are British drug smuggler Lindsay June Sandiford, who is on death row; Heather Lois Mack, an American woman who killed her mother; and Sara Connor, an Australian woman who killed a Balinese police officer.
The Denpasar Women's Penitentiary was officially established in 2016. Its new building was built on the site of the ex-Kerobokan female prison complex, and covers an area of 2,000 square-meters. The construction of the Denpasar Women's Penitentiary was begun following the government's decision to separate Kerobokan women and men's prisons.
"To support the gender mainstreaming of correctional affairs, the Law and Human Rights Ministry decided to establish women's penitentiaries across Indonesia, including the Denpasar Women's Penitentiary," Pratiwi said.
She said the new building had 16 rooms for inmates who had been separated from other prisoners because of their specific cases. "We have special rooms for children of prisoners and death row inmates," Pratiwi said. (ebf)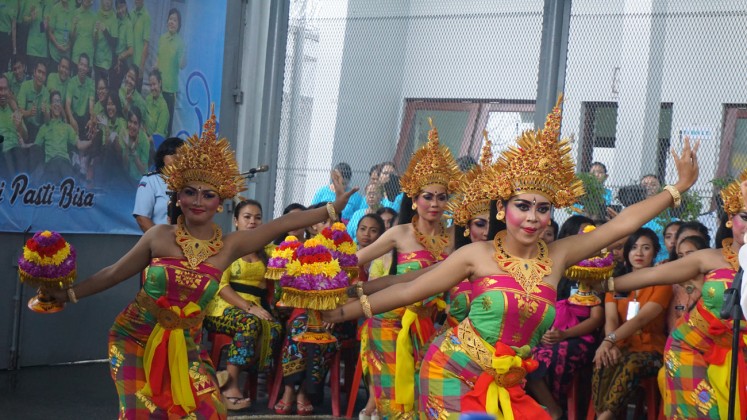 In celebration: Dancers perform a traditional Balinese dance during the inauguration of the new building of the Denpasar Women's Penitentiary in Kerobokan, Bali, on Feb.14. (JP/Ni Komang Erviani)
Topics :
Join the discussions