SMK graduates encouraged to continue studies
Sri Wahyuni

The Jakarta Post
Yogyakarta |

Tue, June 5, 2018

| 03:38 pm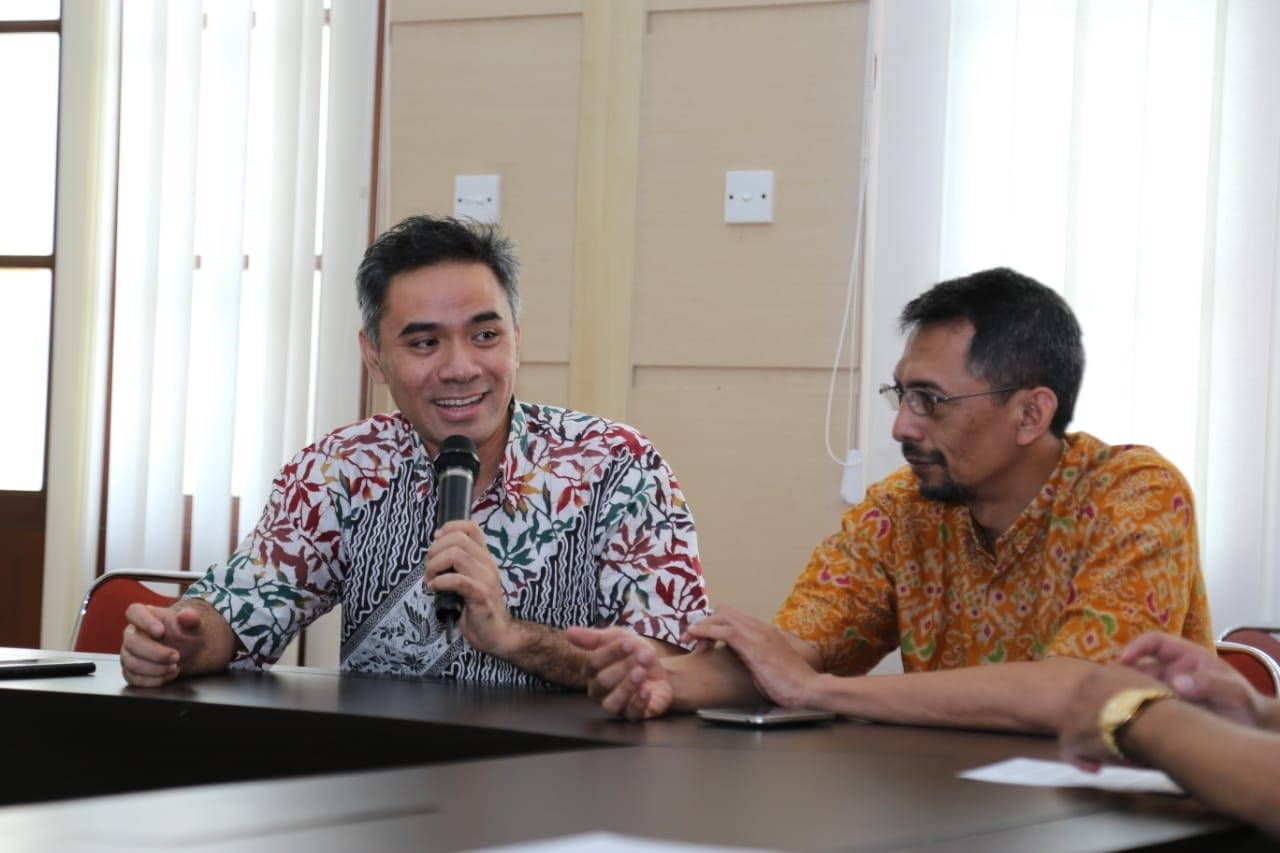 Dean of Gadjah Mada University's Vocational School (SV UGM), Wikan Sakarinto (left, and his deputy Agus Nugroho talk to journalists on May 31 about the school's new student selection. (JP/Sri Wahyuni)
Vocational high school (SMK) graduates are being encouraged to continue their studies at Gadjah Mada University's Vocational School (SV UGM) amid the program's current low enrollment.
"Of some 5,500 students at SV UGM that enrolled through the new student selection process, only 11 percent of them are SMK graduates," the school's dean, Wikan Sakarinto, said last Thursday.
He said 10,470 senior high school graduates were enrolled in the school's diploma programs. The figure shows an increase by some 30 – 40 percent from the number of applicants last year.
Of the 5,500 applicants that passed verification, 739 have been accepted as new students. They account for 50 percent of the school's capacity to accommodate 1,478 new students in the academic year.
The rest will be selected through additional selection stages. Registration for the second selection stage is open from May 21 – June 25, while third stage selection will be open from July 4 – 19.
SV UGM deputy dean overseeing academic and student affairs, Agus Nugroho, said he understood why SMK graduates were reluctant to enroll in higher education institutions. He said SMK students were mostly occupation-oriented. They came from economically challenged families and lacked confidence to compete with senior high school graduates, he added.
Agus, therefore, encouraged SMK graduates to not hesitate to enroll at SV UGM because they would not be treated the same way senior high school graduates were treated in the selection. (ebf)
Topics :
Join the discussions