BPJS removes chemotherapy drug to patients' dismay
Gisela Swaragita

The Jakarta Post
Jakarta |

Fri, July 20, 2018

| 11:20 am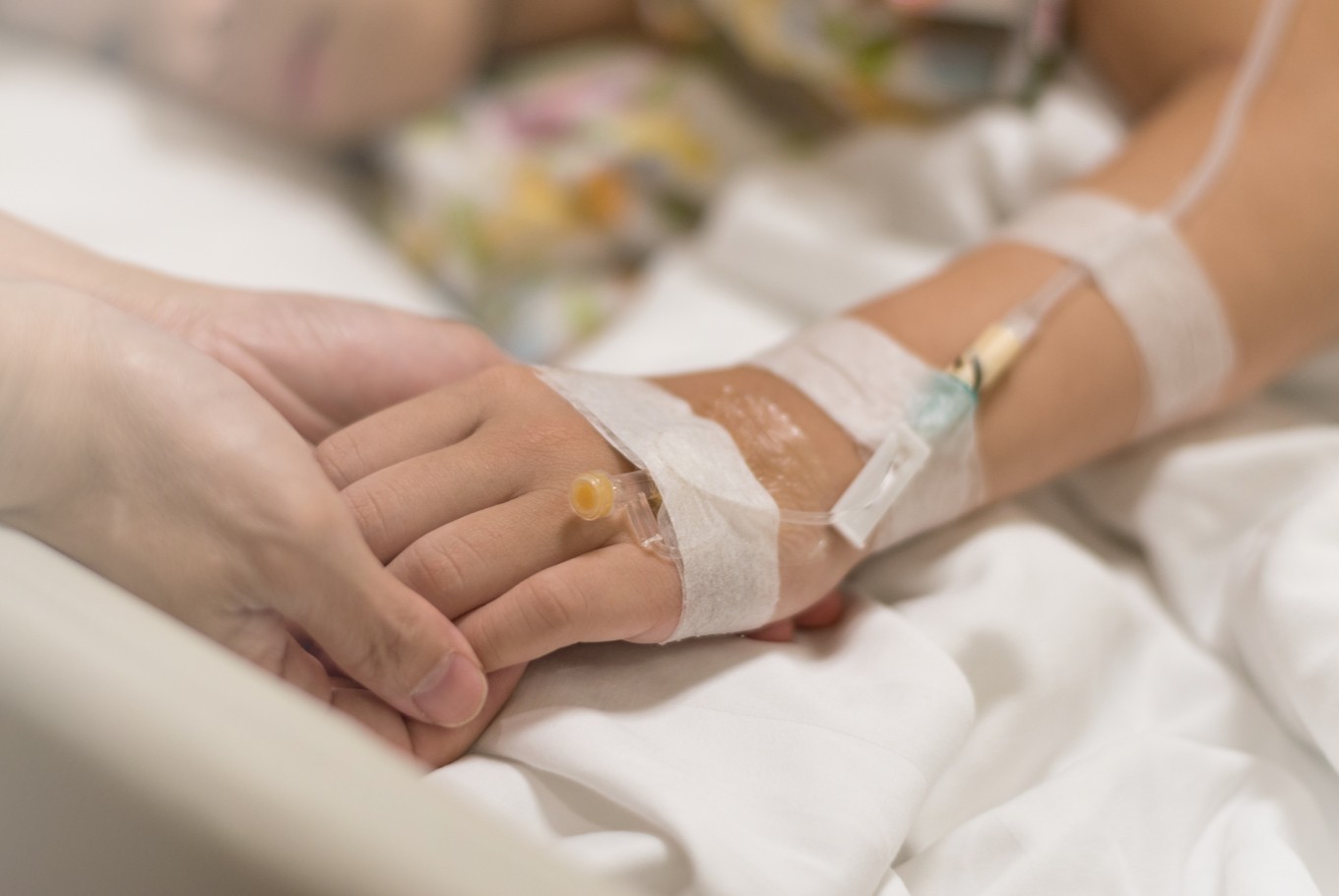 The BPJS has stopped covering trastuzumab for patients treated under its state-funded National Health Insurance-Healthy Indonesia Card (JKN-KIS) scheme since April 1, arguing that the medication's effectiveness was not empirically proven. (Shutterstock/File)
The Health Care and Social Security Agency's (BPJS Kesehatan) move to cross off breast cancer chemotherapy medicine trastuzumab (Herceptin) from its coverage list has left patients dejected and prompted one to file a lawsuit.

The BPJS has stopped covering trastuzumab for patients treated under its state-funded National Health Insurance-Healthy Indonesia Card (JKN-KIS) scheme since April 1, arguing that the medication's effectiveness was not empirically proven.

Patient Juniarti, 46, from East Jakarta was denied access to the medicine after she was diagnosed with HER2+ breast cancer in May. Following her mastectomy in June, her doctor nevertheless prescribed trastuzumab. Knowing that it would not be covered by the state, she decided to undergo chemotherapy without the prescribed drug.

Believing that trastuzumab is critical for her survival, Juniarti and her husband Edy Haryadi have decided to file a lawsuit against the BPJS for denying her guaranteed access to the drug. She would also sue President Joko "Jokowi" Widodo for letting the BPJS stop the coverage.

"According to prevailing laws, the BPJS head reports directly to the president. Only the president can stop BPJS's haphazard policy […]. He cannot wash his hands clean [off this matter]," Edy said.

"Without this medicine, my wife can survive only 1.5 years, but with the medicine, she could have a life expectancy of more than 10 years," he claimed.

His trust in the medicine was inspired by the survival story of Aryanthi Baramuli, the head of the Cancer Information Support Center, who was diagnosed with the same type of cancer as Juniarti.

"I was treated with the medicine in 2004, and I still live healthily until now," Aryanthi told The Jakarta Post.

She said her organization had sent an official letter to the Clinical Consideration Council (DPK), questioning their recommendation that the BPJS eliminate the medicine, but the DPK has not yet replied to the query.

"Society, especially patient organizations, really need correct information, because this decision has left patients feeling insecure," Aryanthi said.

Meanwhile, the BPJS claims its decision to cross trastuzumab off from its list of cancer treatment medication is based on scientific research.

"The DPK has concluded that providing trastuzumab to breast cancer patients is unjustifiable," BPJS spokesperson Nopie Hidayat told the Post recently.

"Our commitment was to ensure that patients are given appropriate treatment according to their medical needs," he said.

Nopie emphasized that the decision to remove trastuzumab from its coverage list would not deny patients access to breast cancer treatment, as alternative medicines acknowledged by the national formulary were still covered.

"The doctor in charge of a patient will prescribe medicine for breast cancer therapy in accordance with the patient's clinical condition," he said.

Nopie added that the BPJS involved the Health Ministry, the DPK and the Quality and Cost Control Team in its decisions.

Oncologist Ronald Hokum said trastuzumab was an effective treatment for early-stage breast cancer and stage-4 metastatic breast cancer. He added that the medicine was also included on the World Health Organization's Model List of Essential Medicines.

"Trastuzumab is a monoclonal antibody that has been approved as one of the remedies of breast cancer HER2+ stage 4 [metastatic] in the US since 1998. In Indonesia, it has been used since 2003," Ronald said.

Ronald said the medication, which is administered by injection with chemotherapy, can inhibit the growth of cancer cells and stimulate immune system responses.

According to Ronald, trastuzumab costs around Rp 9.8 million (US$678) for a 440-milligram vial, which would cost a patient around Rp 80 million for an eight-series treatment.

"Breast cancer therapy to treat HER2+ breast cancer stage 4 that is mentioned in the 2017 Health Ministry decree on the national formulary only mentions trastuzumab and lapatinib, so it is inaccurate if the BPJS says there are many alternative medicines besides trastuzumab," he said.
Topics :

Join the discussions