Philippines rejects 'interfering' European aid
Manila |

Thu, May 18, 2017

| 02:52 pm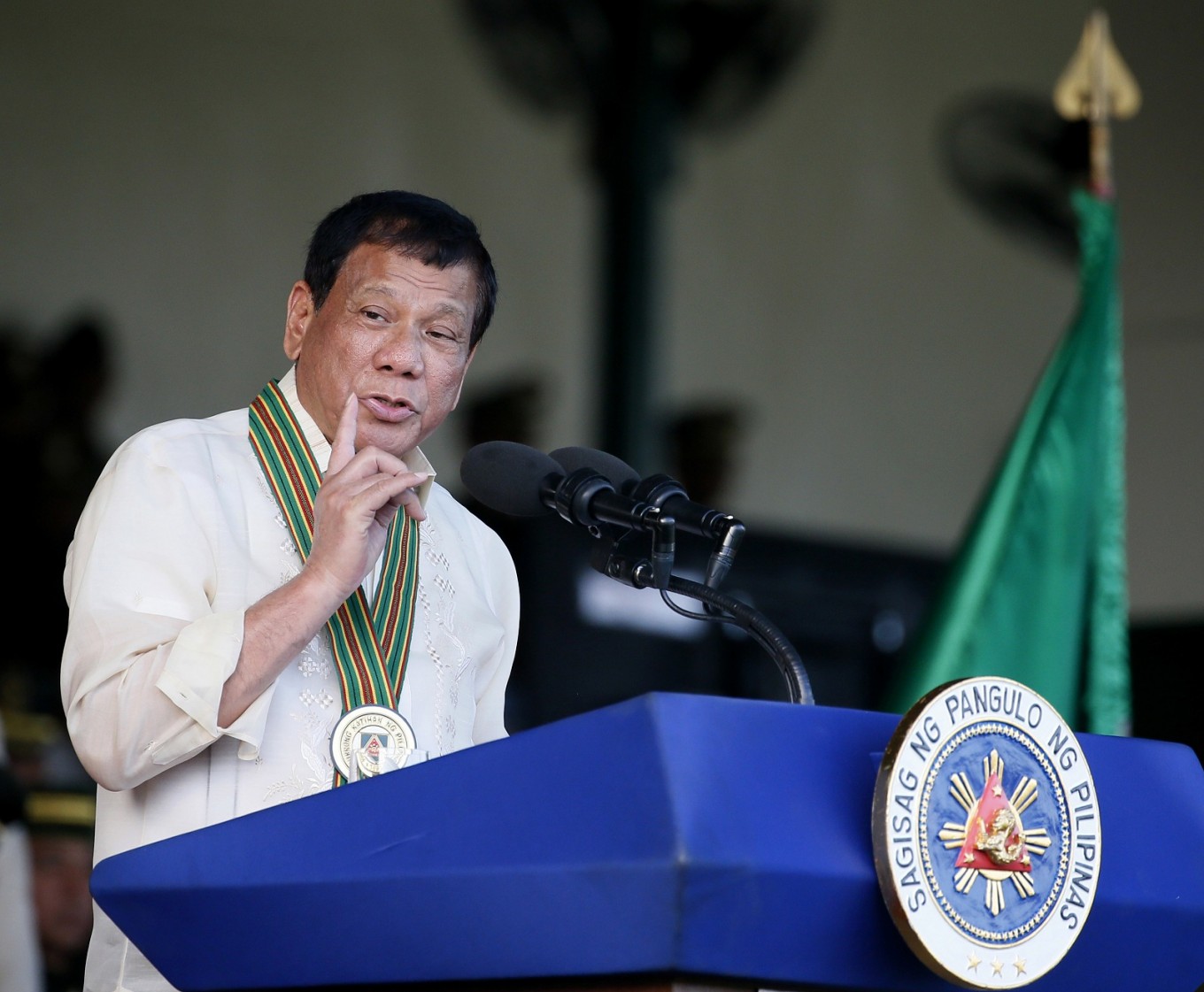 Philippine President Rodrigo Duterte gestures while addressing army troopers during the 120th anniversary celebration of the Philippine Army Tuesday, April 4, 2017 at Fort Bonifacio in suburban Taguig city, east of Manila, Philippines. (AP/Bullit Marquez)
The Philippines said Thursday it would refuse European Union grants that "interfered" with its internal affairs, following the bloc's repeated criticism of President Rodrigo Duterte's deadly drug war.
The European Union has been one of the most vocal international critics of the drug war, which has seen thousands of people killed since Duterte came to power last year.
"The president has approved the recommendation of the department of finance not to accept grants... from the EU that may allow it to interfere with the internal policies of the Philippines," presidential spokesman Ernesto Abella told reporters.
Abella said one grant had already been declined for having "objectionable" conditions attached to it, although he refused to elaborate.
The European Union is the Philippines' eighth biggest source of aid, with assistance last year worth $217 million, according to government data.
It was not clear how much money was in jeopardy.
Abella said humanitarian aid would still be accepted but the EU ambassador to Manila, Franz Jessen, said the decision impacted 250 million euros ($278 million) in grants.
Economic secretary Ernesto Pernia added to the confusion by saying Duterte may retract it.
"I will not take that as a policy. It is more of a reaction to criticisms. To me, on face value, it appears kind of unwelcome or not a good move but perhaps, I don't think it's going to remain as such," Pernia told reporters.
Duterte, 72, has repeatedly criticised European lawmakers and the EU for condemning his drug war, which has led to accusations of a crime against humanity.
The European Union has said is reviewing Philippine exports' duty-free status because of rights concerns, which also include Duterte's plans to bring back the death penalty and lower the age of criminal responsibility to nine.
Duterte last year used vulgar language and raised his middle finger in response to a European parliament statement expressing concern over the killings.
Join the discussions