Incheon airport to hire robots for cleaning, concierge
Cho Chung Un

The Korea Herald/Asia News Network
|

Fri, July 22, 2016

| 01:13 pm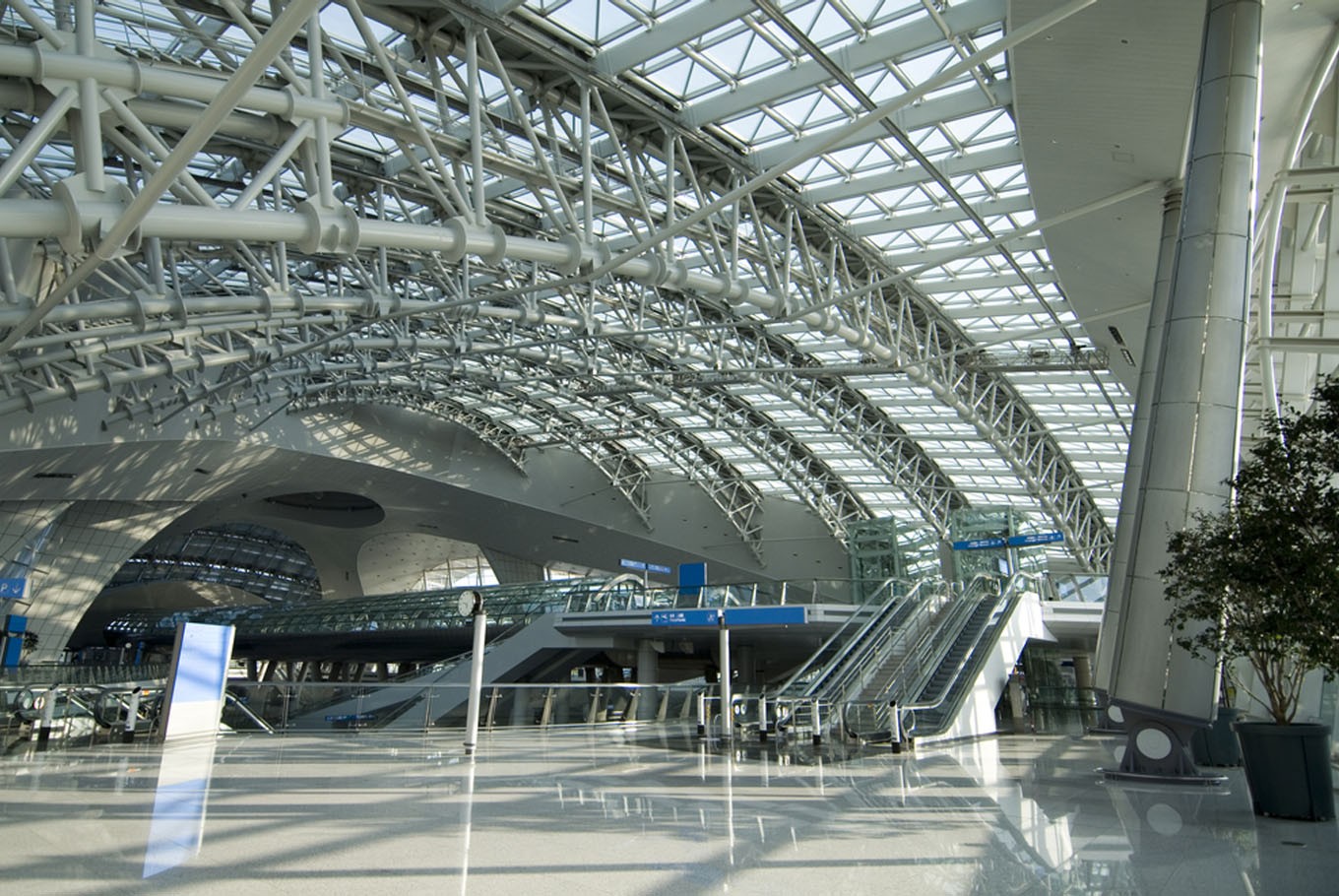 Inside of Incheon International Airport, South Korea. (Shutterstock/-)
Incheon International Airport will deploy autonomous robots programmed to clean its facilities and to provide information, before the nation hosts the Winter Olympics in 2018.
Incheon International Airport Corp. and LG Electronics on Friday signed a memorandum of understanding for the robot project and agreed to test run prototype machines from later this year.
The project is a part of the airport's smart service strategy, an official said. Robots will be assigned to give directions to passengers at terminals and possibly even clean floors.
An image of a concierge robot for airports.(The Korea Herald/Asia News Network/-)
To deliver such services at the airport, LG Electronics plans to utilize state-of-the-art robotic technology and ICT as well as artificial intelligence software. Robots will be capable of interacting with passengers. Features such as voice services or multilingual translations will be further discussed, the company said.
"This is the first time for LG Electronics to make an announcement that the company will begin commercializing its robotic products. Details will be finalized after working with the airport," said Na Ju-young, a PR manager at LG Electronics in Seoul.
If the project is successful, the airport will become the first in the world to adopt robotics technology to improve passenger services. It is a new technological field that other mega-sized airports in advanced countries have been jumping into recently.
(Read also: Govt to speed up Sultan Thaha Airport expansion)
"Airport robots are a blue ocean for the aviation industry. We will seek ways to develop both the robotic and aviation industry under the government's direction on promoting the creative economy," said Chung Il-young, the president of IIAC.
LG Electronics also said that the potential of the robotics market is immense and the new field will become a growth engine that could replace its traditional growth strategy based on domestic appliances.
"The domestic appliances business has a limit for growth, so LG is looking for new market such as robotics that has greater potential in terms of profitability," Na said, adding that autonomous robotics for commercial use in large buildings are still in the developmental stage.
LG Electronics first introduced robot vacuum cleaners in 2003. Since then the company has been developing sensor systems based on deep learning algorithms, autonomous navigation technology as well as the Internet of Things, she said.
Topics :
You might also like :
Comments