Nyale sea worm festival becomes national icon
Panca Nugraha

The Jakarta Post
Central Lombok, West Nusa Tenggara |

Fri, February 17, 2017

| 05:32 pm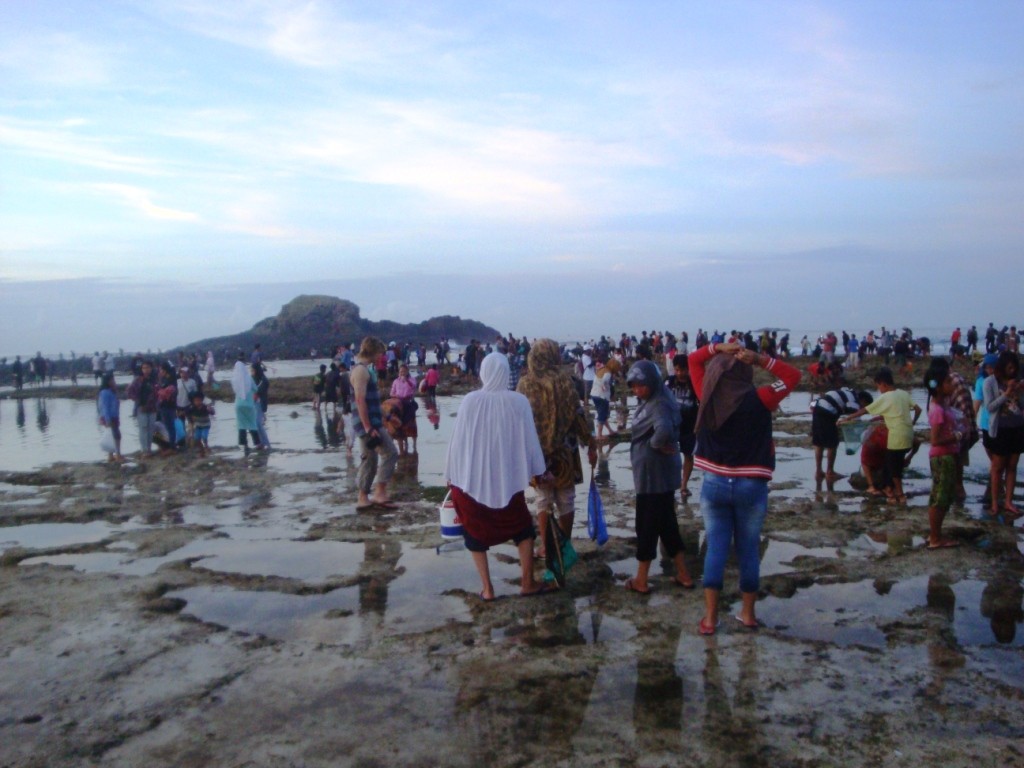 Thousands of people hunt for nyale sea worms during the Bau Nyale Festival on Seger Beach, Central Lombok. (JP/Panca Nugraha)
Thousands of people have been flocking to Seger Beach in Kuta village, Pujut district in Central Lombok, West Nusa Tenggara (NTB), since Thursday night to hunt for nyale sea worms as part of the annual Bau Nyale Festival.
Legend has it there was once a very beautiful princess named Mandalika who hailed from the Tunjung Biru kingdom. She was so pretty that princes from neighboring kingdoms came to propose to her. Her father, King Sed, later started a contest that required the princes to fight each other. But the princess was against such violence that she chose to drown herself in the sea, particularly the Seger Beach that is situated right beside Kuta Beach in Central Lombok.
Princess Mandalika is said to have made a promise to see all her people on the 20th day of the 10th month of the Sasak calendar, which this year falls between Feb. 16 and 17.
(Read also: Lombok's Setanggor village, a must-visit for cultural enthusiasts)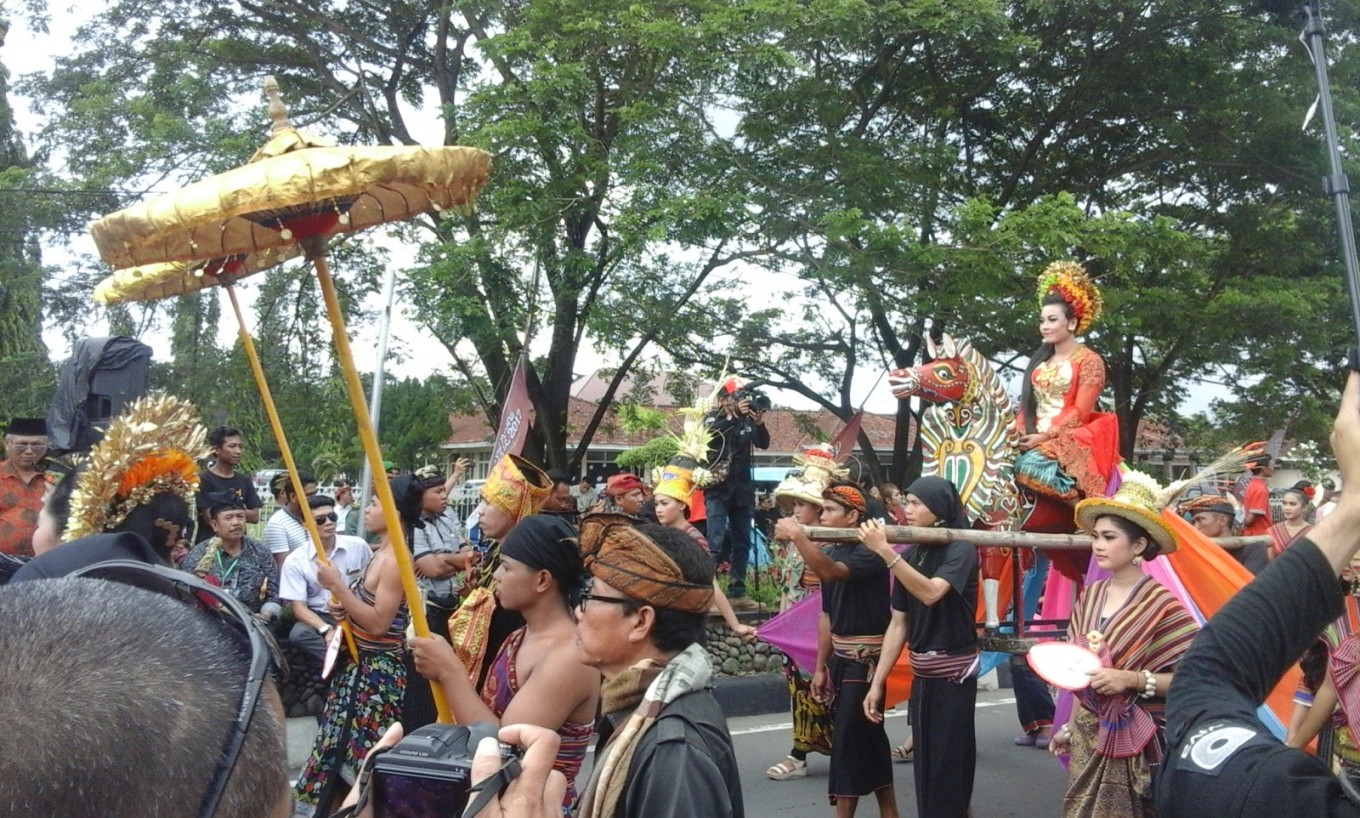 A woman posing as Princess Mandalika takes part in the cultural parade during the Bau Nyale Festival in Praya, Central Lombok. (JP/Panca Nugraha)
"According to that legend, the locals still hold the tradition strong that the nyale [sea worms] are the incarnation of Princess Mandalika. That is why when the date approaches, they flock to the beach to hunt for nyale," Central Lombok Deputy Regent Fathul Bahri told The Jakarta Post at Seger Beach on Thursday night.
Those who catch the nyale sea worms during the festival are said to receive a blessing. The sea worms are believed to be able to help fertilize the paddy when they are planted on the site and make your body healthier when being consumed as a dish. Local women also believe that eating the sea worms will give them an aura of beauty similar to Princess Mandalika.
Fathul adds that in addition to that, the event also helps preserve long-time tradition and increase silaturahmi (communal togetherness) among locals.
Starting this year, the festival has been placed on the national tourism calendar alongside the Tambora Festival on Sumbawa Island and the Tour de Lombok Sumbawa cycling race slated for April.
(Read also: 24 cruise ships slated to visit Lombok throughout 2017)
"This tradition is no longer owned by Central Lombok or NTB, but also Indonesia, thus we all have to preserve it," said the Tourism Ministry's archipelago tourism marketing development deputy Esthy Reko Astuty.
NTB Deputy Governor Muhammad Amin said the regency had set a target of attracting 4 million tourists this year. Throughout 2016, it welcomed 3 million visitors; half of them were foreigners from Malaysia, Australia, Europe, the US, the Middle East and other Asian nations, among others.
Other supporting events held during the Bau Nyale Festival include the Peresean Festival on Kuta Beach, a cilokaq (Sasak traditional music instrument) contest, beach volley competition, semi-pro surfing on Seger Beach, cultural parade in the city of Praya, seafood cooking contest and entertaining performances. (kes)
Topics :
Join the discussions