Dangers of vicarious travel
Pramod Kanakath

Full time teacher and a part-time travel writer and photographer
Jakarta |

Tue, March 7, 2017

| 02:25 pm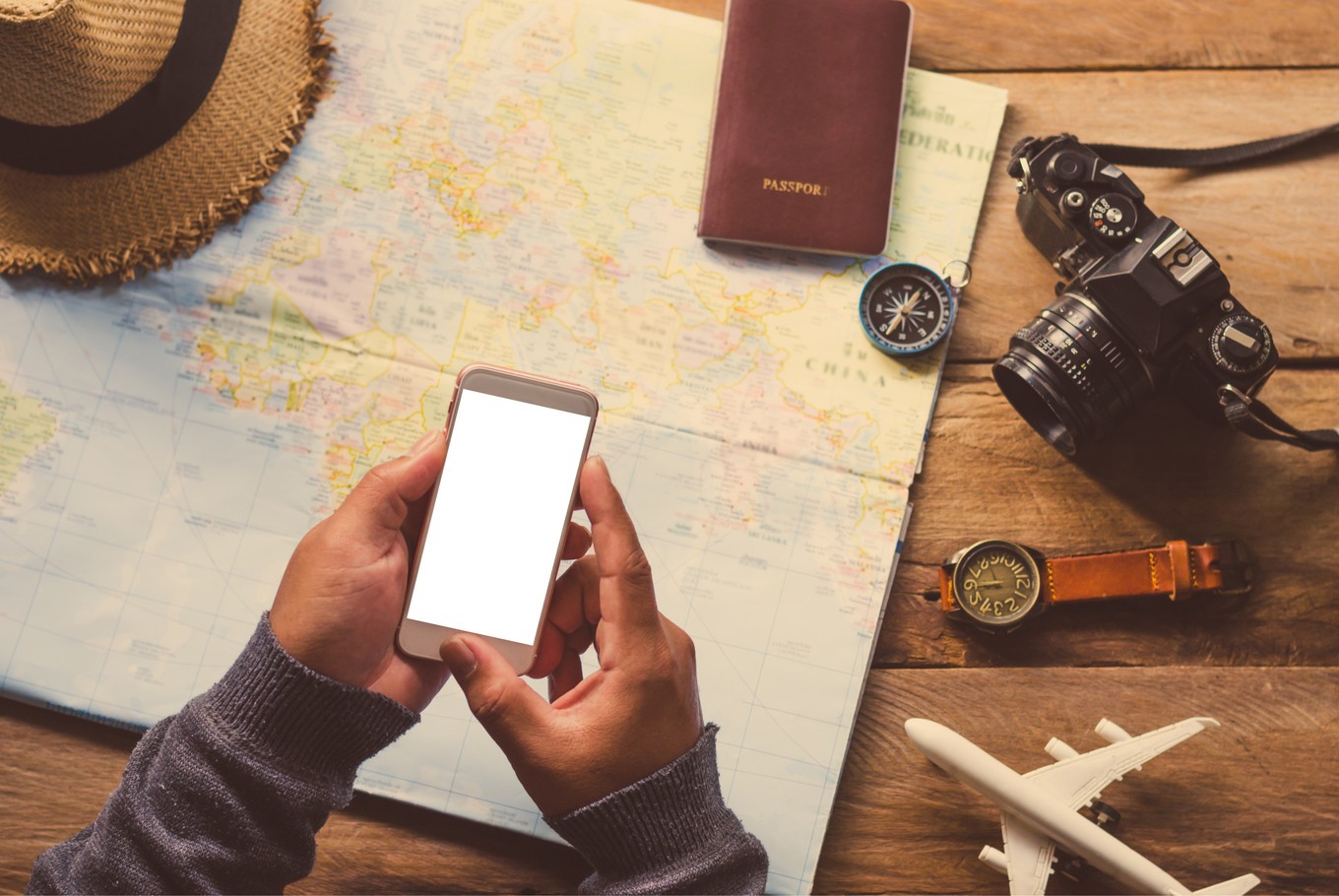 Portals like Facebook and applications like Instagram have made more people, even indolent ones who wouldn't usually do a Google search for destinations, exposed to renowned places around the world. (Shutterstock/File)
Before visiting the United Nations Educational, Scientific and Cultural Organization (UNESCO) World Heritage Site of the Angkor temples in Cambodia, I had done informal yet detailed research on the historical monuments via the internet and a handy guidebook called Ancient Angkor by Michael Freeman and Claude Jacques.
The book is a highly useful account that provides a step-by-step guide to every nook and cranny of the temple complexes. I read it meticulously to plan my visit and ensure I did not fail in enlightening myself once at the site.
After reading the description of a mandapa (pillared outdoor hall) situated in the Angkor Thom complex, I downloaded some pictures to get a tutorial. I saw the corners. I saw the four walls. I saw the hollow ceiling. All were as described in the book, along with what went on there in the past with the dancers, the king and the courtiers. I felt I was teleported there! Mentally and maybe physically, or imaginatively at least.
Once I was really physically at the site, I had the feeling of reliving an age-old experience — a feeling of unmistakable déjà vu out to intercept a desirable travel surprise with excitement and a unique experience.
A similar experience came with following the Lonely Planet guidebook's instructions to get to a particular terminal in Kota Kinabalu, Malaysia, and take Bus No. 16 to reach Lok Kawi National Park. I got there without any struggle or overthinking. The travel was made smooth. But, did it spoil my chances of getting lost as some travelers wish to. Did it prevent me from making contact with locals and traveling with them for a more authentic experience? I'm not saying that guidebooks are spoilsports.
Read also: 14 ways for millennials to save money for travel
World travel has come a long way and the internet covers virtually everything from the most photographed monuments like the Eiffel Tower to the least visited ones like the Tipu Sultan's Fort in my hometown of Palakkad in south India. Over the years, there has been an enthusiastic growth spurt in travel bloggers' websites in addition to those maintained by travel companies and the travel sections of news websites.
It is some job to download photos showing the Taj Mahal from different angles, different weather conditions, with different backgrounds and foregrounds. It is even possible to get minute details of the Indo-Persian architecture that adorns Shah Jahan's marvelous monument through close-up pictures.
So how much is left to savor and enjoy when standing next to the marble monument itself?
Videos go a bit further. They drag you into the places as you are immersed in a rectangular frame on your computer. When you click on the full screen icon, you are in your destination. You board without checking in and you reach the place without flying. Videos mostly convert the "go there" thought to a "been there" feeling. They bring in the actions and voices of people, the movement of things and life on the other side. Both photos and videos may also showcase aspects of places you may miss during your trip. They can contain varieties of views from above and below that you may not enjoy as a lay tourist.
The social media revolution followed the internet revolution by hanging around the latter's neck to use it as a profitable platform. This made sharing a norm of life experiences, especially travel experiences. Portals like Facebook and applications like Instagram have made more people, even indolent ones who wouldn't usually do a Google search for destinations, exposed to renowned places around the world. Watching a video of a scuba diver swimming among a shoal of colorful fish in Raja Ampat in eastern Indonesia produces a powerful feeling of being in the island chain. Information can be gained that makes planning much easier to handle.
But the suspense is broken, or partially broken.
Travelogues play a huge part in taking readers to sought-after destinations by recounting experiences moment by moment. Here, literary prowess charms readers through techniques and devices that give birth to embellished language. A writer's clever use of figures of speech induces readers to imagine things beyond what is written in the text. The descriptive essays of Pico Iyer featuring streets in Japan are one example where a reader may live a temporary life abroad. In these essays, one may discover that the mettle of words can rival the effect created by a photograph.
Read also: Tourists pretend Gorontalo's islands are Gilligan's Island
Things were different two to three decades ago. The internet revolution reached full swing in the early 1990s. But it was not until the beginning of this millennium that we witnessed a significant spurt in the aggressive spread of photos and videos of traveling. I can still recollect my first visit to Salalah, south Oman, in 2001, which gave me novel feelings of travel. I had not seen Salalah much in photos or videos. Nor had I read about it much. All that I knew was it was one of those rare places in the Middle East where one could spot greenery.
What a time I had. There was awe, there was surprise, there was excitement and there was a completely new experience.
For the 18th century explorer Captain Cook, islands in the Pacific were first a discovery, followed by information gathering and experience. For 20th century travelers Tony and Maureen Wheeler, it was information gathering, followed by experience and enjoyment. For today's travelers, it's all about experiencing a face to face encounter with the thrill of being there.
So, how much will you read before booking a flight to Peru to visit the ruins of Machu Picchu where grazing llama overlook the sun-kissed greenery around a misty peak and the remnants of historic civilization? (kes)
***
Pramod Kanakath is a full time teacher and a part-time travel writer and photographer with publications in The Guardian, BBC, CNN, SilverKris (Singapore Airline's inflight mag) and several others. Check out his works at www.premtravels.me and follow him on Instagram at @premkan.
---------------
Interested to write for thejakartapost.com? We are looking for information and opinions from experts in a variety of fields or others with appropriate writing skills. The content must be original on the following topics: lifestyle ( beauty, fashion, food ), entertainment, science & technology, health, parenting, social media, travel, and sports.Send your piece to [email protected] For more information click here.
Disclaimer: The opinions expressed in this article are those of the author and do not reflect the official stance of The Jakarta Post.
Join the discussions