Chasing the end of the rainbow in Vinicunca, Peru
Jakarta |

Tue, July 4, 2017

| 01:58 pm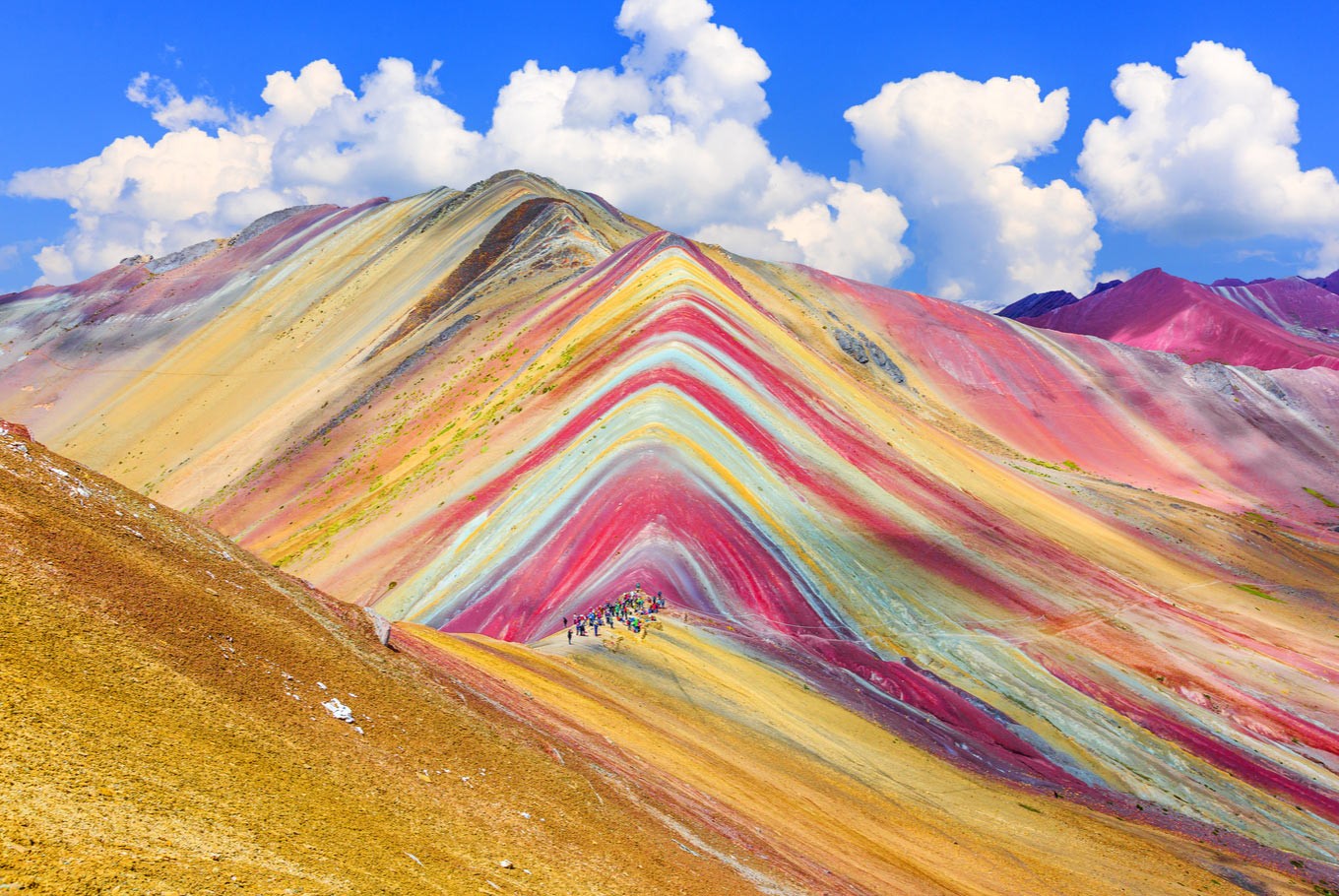 Rainbow Mountain was formed by colorful sandstone and minerals. (Shutterstock/File)
Peru is not just Machu Picchu. It is also home to another spectacular spot not to be missed: Vinicunca.
Popularly called Montana de Siete Colores (Rainbow Mountain), Vinicunca is a mountain located in the Cusco region where the Andes lie. Nestled at an altitude of 5,200 meters above sea level, it offers beautiful scenery yet a challenging hike. On top of that, you will witness a colorful mountain that will make you feel like you are in another world.
To reach Rainbow Mountain, one can start their journey from Cusco city, which is the most common starting point for the trip to Machu Picchu, Sacred Valley and other famous tourist spots in Peru.
On our planned trip to Peru, the destination was not actually on our itinerary. We found out about the mountain accidentally when looking for a travel agent in Cusco from which we could rent a combi/collectivo (minivan) to go to Machu Picchu. Afterward, we immediately booked a tour with a local agent in Cusco that included transportation, a guide, breakfast and lunch.
Read also: Machu Picchu visitors to face new regulation starting July
It took us three to four hours to reach Vinicunca by road from Cusco. It is necessary to wake up early as combi usually pick up tour participants at 3 a.m. Water, snacks, sunblock, sunglasses and money are necessities for the trip.
The first rest stop was in the town of Quessiuno where we ate breakfast, and later lunch, in a local house. Do not expect a fancy breakfast or lunch here. They only provide modest local meals with bread and hot drinks.
After breakfast, we continued our road trip to the second rest stop in a big valley, which had a parking area for combi carrying travelers to Rainbow Mountain. This place has no name but you will find the location after passing through the small town of Checacupe and Pitumarca, then following the small road to the area around Ausangate Mountain.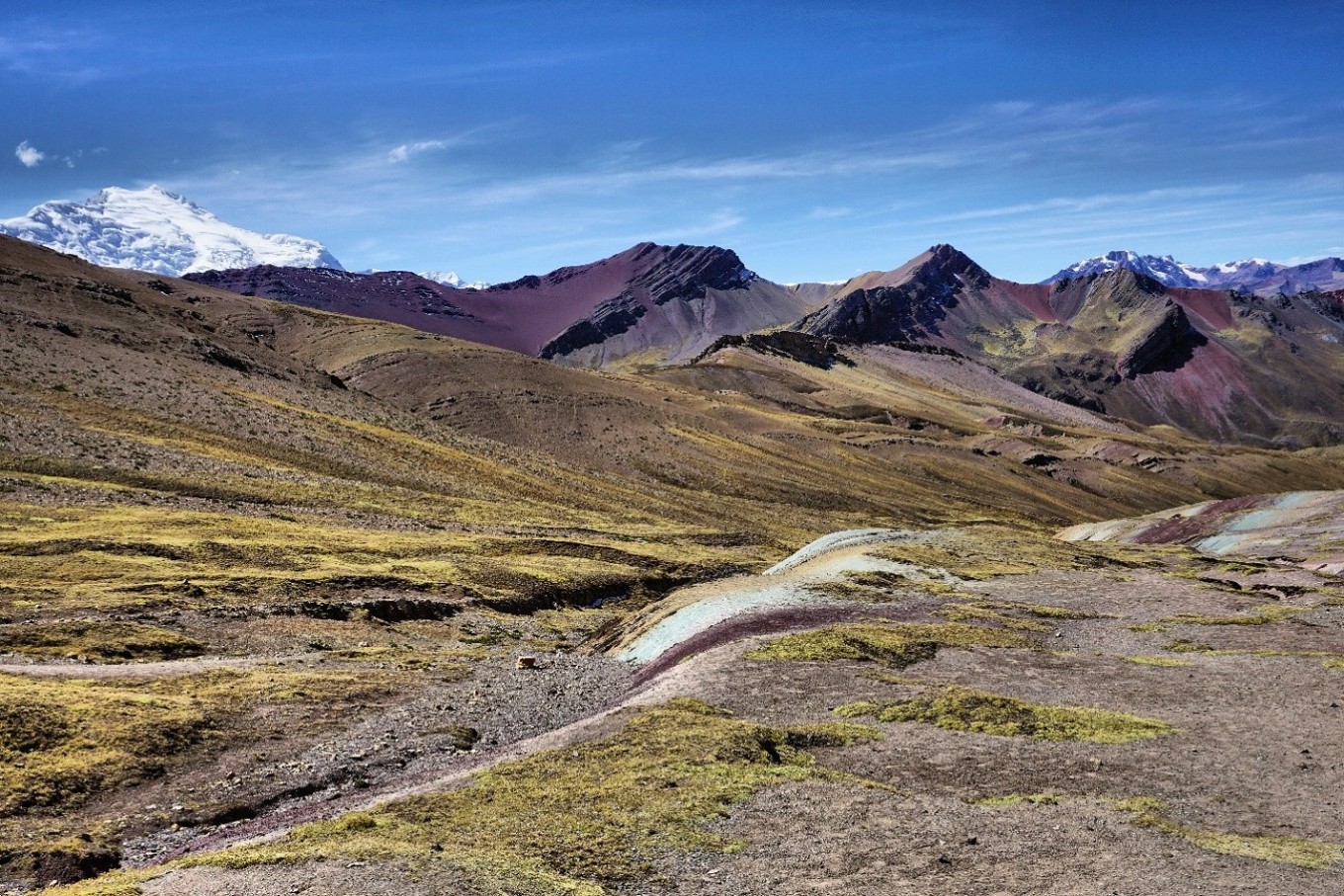 This mesmerizing view is the backdrop to the hike to the mountain.(JP/Arif Kelana Putra)
The hiking part began from this vast, green valley. We were surrounded by mesmerizing scenery during the hike, such as the Ausangate Glacier, and you can expect to visit small villages where inhabitants breed alpacas and llamas.
Read also: Indonesian millennial travelers prefer authenticity, new experiences: Study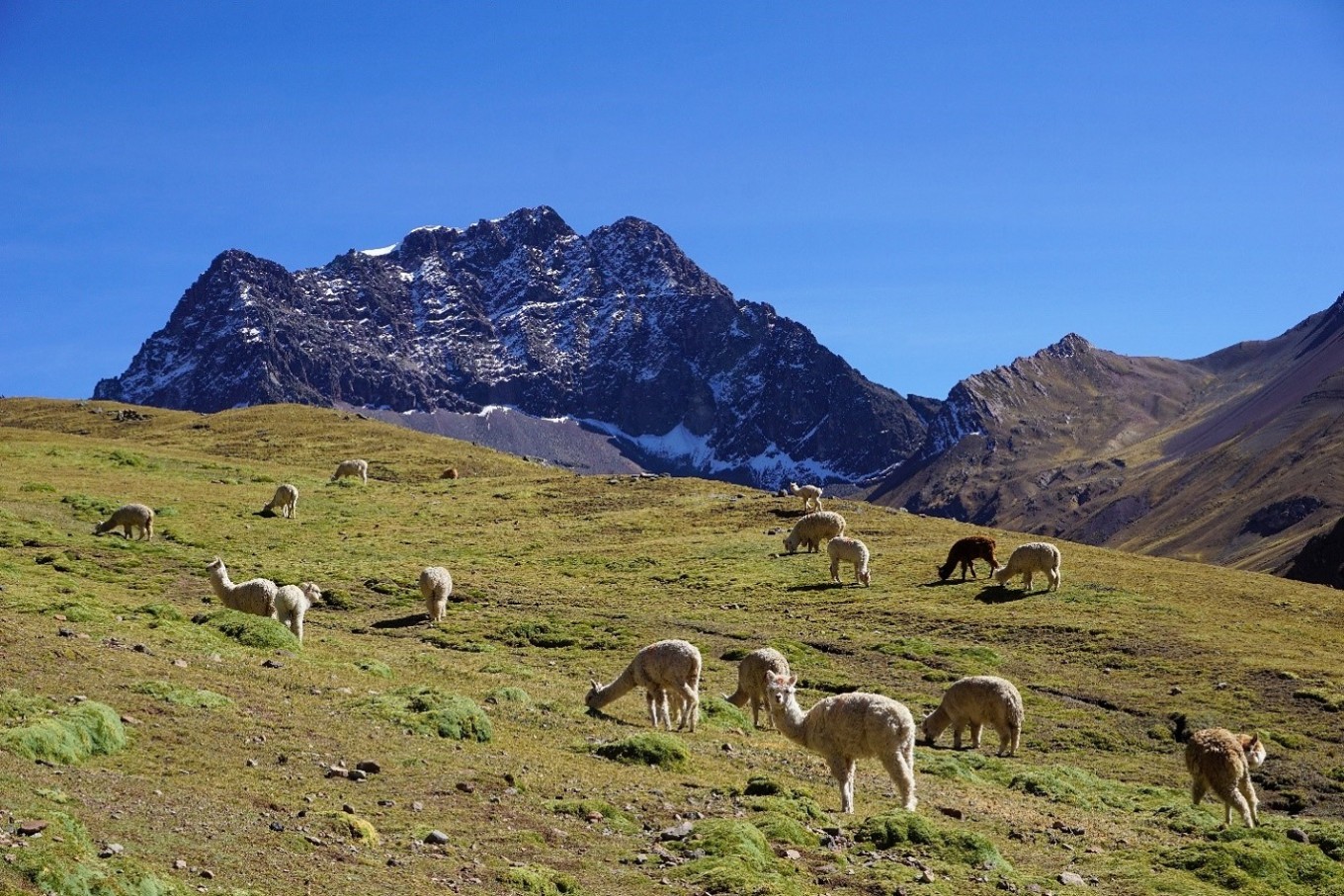 An alpaca herd is likely to be seen during the hike to Rainbow Mountain. Inhabitants breed alpacas for their meat and llamas for transportation. Alpacas have shorter ears than llamas.(JP/Arif Kelana Putra)
The most challenging part of the hike was not the steepness of the terrain but breathing thin air at such a high altitude. If you are not fit enough or not used to hiking, you can rent a horse from locals to get to the top of Rainbow Mountain.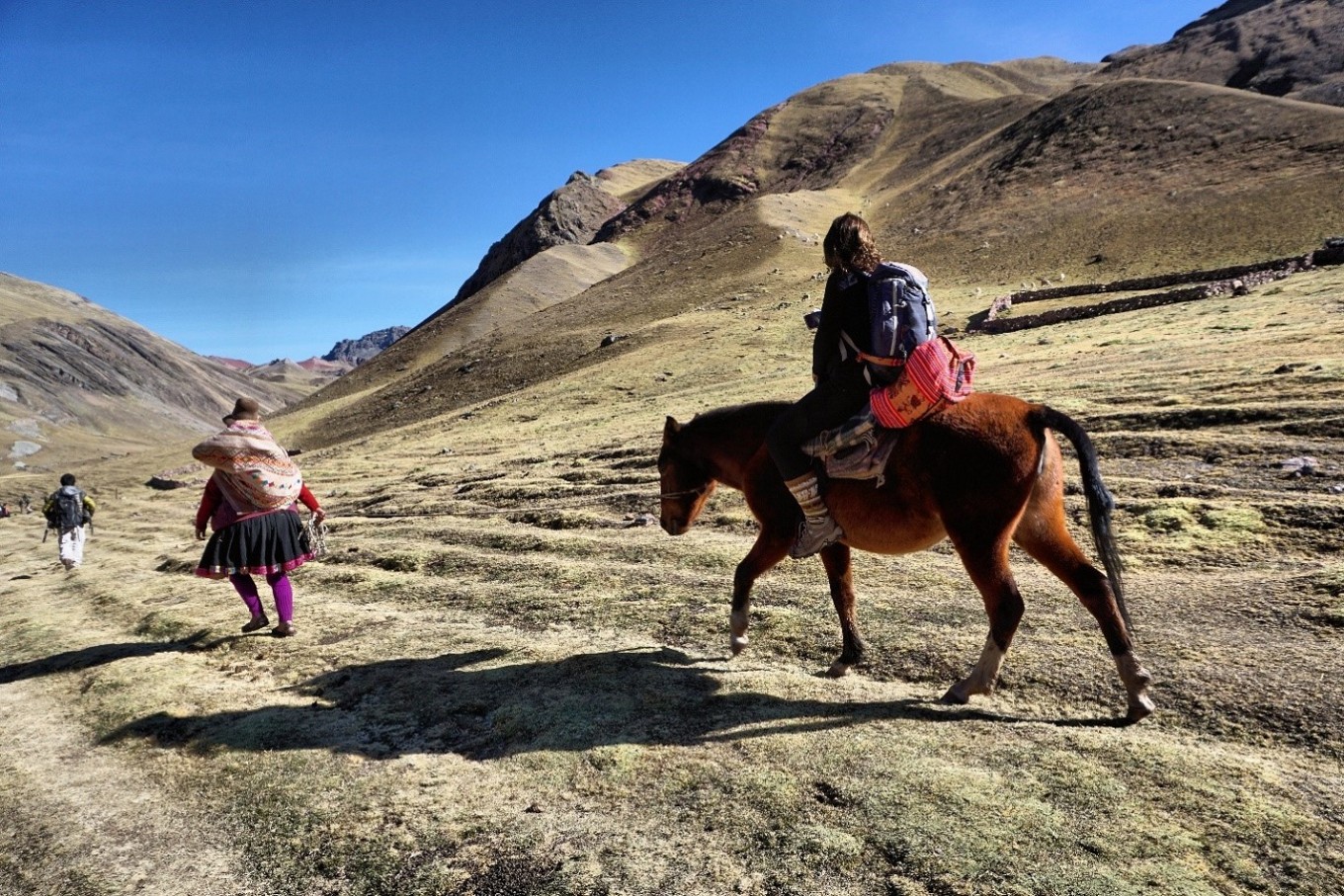 A traveler rents a horse from locals for transportation.(JP/Arif Kelana Putra)
We eventually reached Rainbow Mountain after a three-hour hike, taking a few breaks to drink or for a breather. The fatigue of the long hike vanished when we saw the spectacular Rainbow Mountain. The area is covered in layers of different colored minerals and sandstone, forming beautiful rainbow-like scenery. (dev/kes)
***
The writer is an amateur photographer and traveler, and economist on a daily basis. Visit his website for his Peru trip series at www.arifkputra.com.
---------------
Interested in writing for thejakartapost.com? We are looking for information and opinions from experts in a variety of fields or others with appropriate writing skills. The content must be original on the following topics: lifestyle ( beauty, fashion, food ), entertainment, science & technology, health, parenting, social media, and sports. Send your piece to [email protected] Click here for more information.
Disclaimer: The opinions expressed in this article are those of the author and do not reflect the official stance of The Jakarta Post.
Topics :
Join the discussions