Halloween attractions that will scare you silly
Liza Yosephine

The Jakarta Post
Jakarta |

Wed, October 18, 2017

| 12:02 pm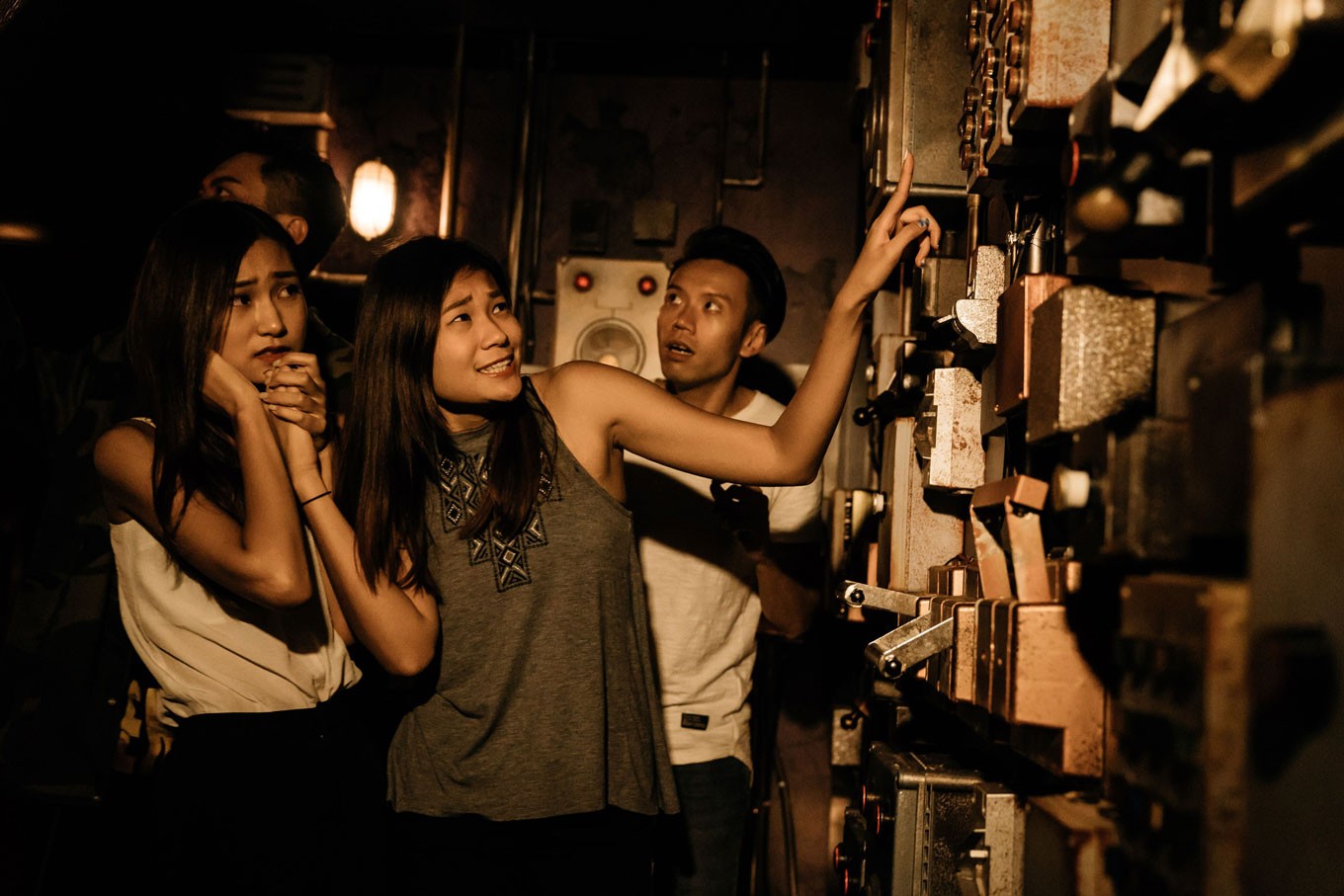 Horror fans can be found traveling out in search of adventures to the dark side. (Courtesy of Ocean Park/File)
While Halloween falls only on the last day of October, spooky-themed events are held all month, with thrill-seekers and horror fans in search of scary experiences.
Some may even go abroad to experience dark-side adventures.
Here are three interesting travel spots to get your Halloween fix this month.
Ocean Park Halloween Fest 2017, Hong Kong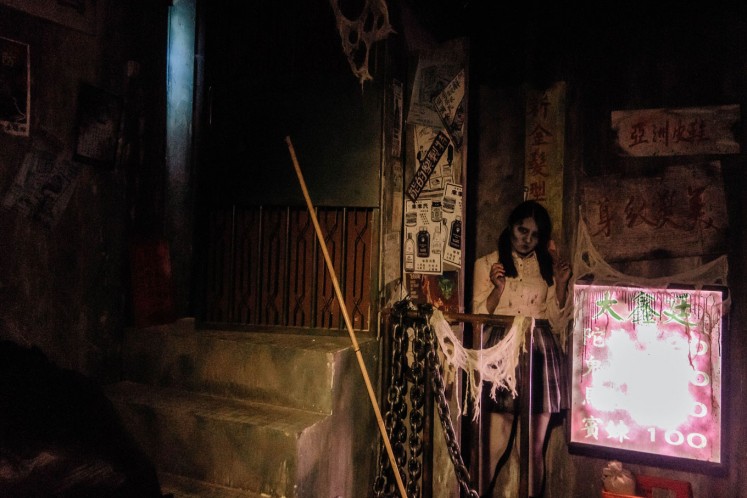 The Ocean Park Halloween Fest 2017 haunted attraction. (Courtesy of Ocean Park/File)
Launched on Sept. 19, the Ocean Park Halloween Fest will run until Oct. 31, presenting 10 attractions and 11 unique experiences.
The Hong Kong theme park this year is presenting Asia's first SAW Halloween attraction, based on the Hollywood thriller franchise produced by Lionsgate, capturing some of its most iconic moments for visitors to experience.
Lau Ming-wai, Ocean Park's deputy chairman, said in a statement that this year's Halloween Fest would be one the biggest in history as it was being held in conjunction with the park's 40th anniversary.
"Currently, we have made Halloween Fest as the largest in Asia and we are delighted to partner with Lionsgate this year to create Asia's first SAW-themed attraction in line with our commitment to bring the best Halloween experience in the region," Lau Ming-wai said.
Other experiences include the Phobia, which is a group of attractions consisting of Phobia 17, Dark Maze and Down to Hell that are set to put visitors' senses to the test. A family friendly attraction is also available, as children can enjoy the Whiskers & Friends Halloween Party and Spooky Candy Factory.
Peak events at the festival are set to take place on Oct. 21, 22, 28 and 29.
Read also: Tour offered for brave souls to explore 'Pengabdi Setan' setting
Universal Studios Singapore at Resorts World Sentosa (RWS), Singapore
Singapore's Halloween Horror Nights is set to tantalize thrill-seekers with a new experience in a high-tech zombie laser tag attraction, according to The Straits Times.
The popular Halloween event, which is held at Universal Studios Singapore at Resorts World Sentosa, is breaking new ground by using "brainwave technology" for the first time.
For SG$38 (US$28) per person, which is on top of the park's entrance fee, in teams of four, visitors can fight deranged zombies in infested areas.
"This is the most technologically advanced edition. There are many zombie laser tag experiences in the market and the incorporation of brainwave technology takes the scare factor to a new level of engagement," said Jason Horkin, senior vice president of attractions at RWS.
Other attractions include five haunted houses and two shows.
Read also: Scary things that happened while filming 'Jailangkung'
Nights of Frights 5 at Sunway Lagoon, Malaysia
The Sunway Lagoon theme park in Malaysia is presenting its fifth Nights of Fright event. Aiming to be the scariest year yet, the theme park has eight haunted houses, five scare zones, 11 thrill rides and four show stages.
Among others, visitors can try the phenomenon of life of the dead in Day of the Dead in 3-D or stop by the Ouija to experience a scary séance in the mysterious and long abandoned attic of Mr. E.J. Bond Esquire's home.
Nights of Frights 5 is strictly for visitors 12 years old and older, with the event running Oct. 7 to 31 from 7:30 until 11:30 p.m. (kes)
Topics :
Join the discussions