Tourism Minister showcases Indonesia's best destination award at WTM London
Jakarta |

Thu, November 9, 2017

| 04:03 pm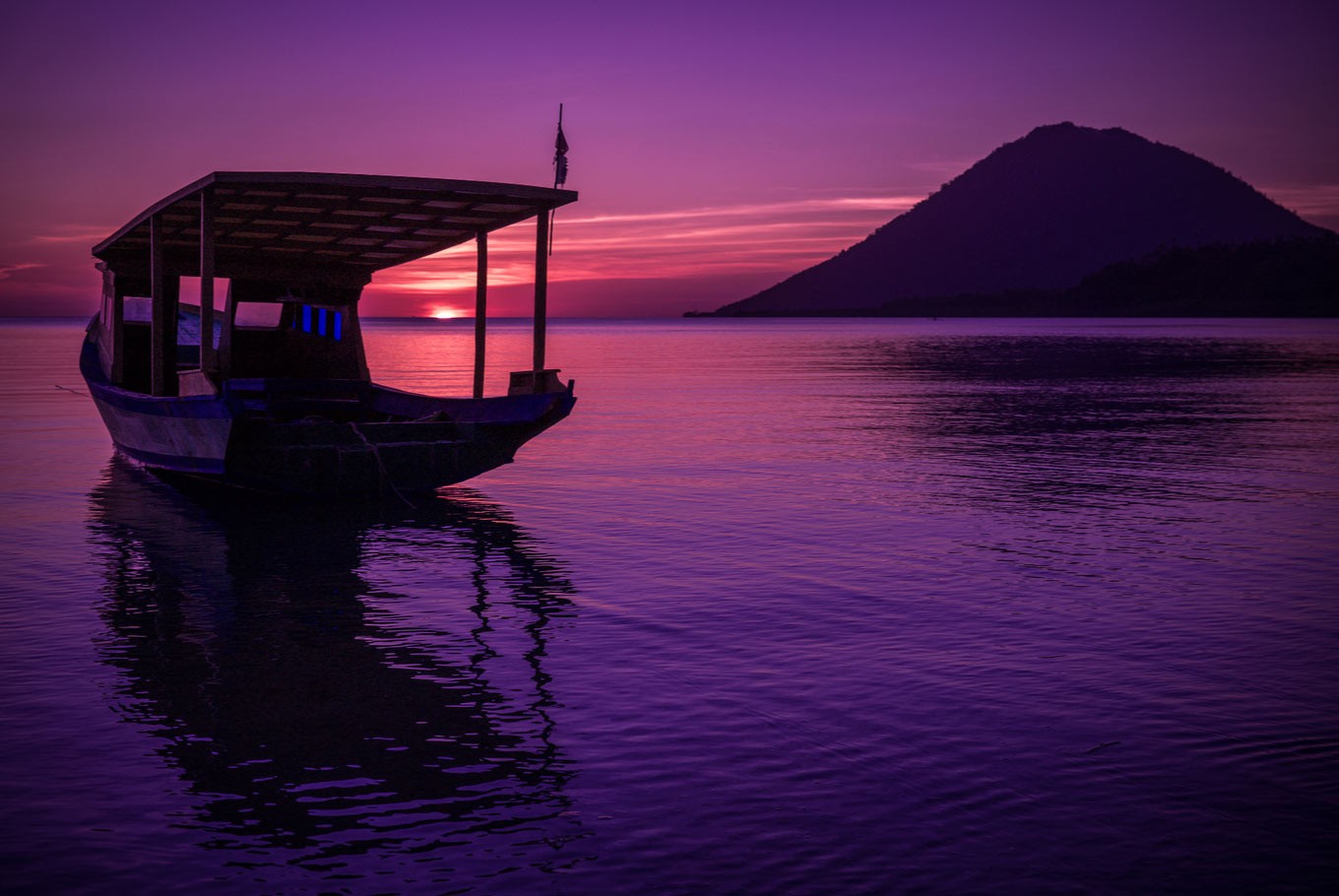 Sunset in Bunaken, Manado, North Sulawesi. (Shutterstock/File)
Tourism Minister Arief Yahya brought something special to the Wonderful Indonesia booth at the World Travel Market 2017 event in London that ran from Nov. 6 to 8.
He presented visitors with the recent two awards that were given to Indonesia by London-based publication Dive Magazine.
Indonesia was named the world's top destination for two years in a row by the publication and won in the best dive center or resort category thanks to Siladen Resort and Spa at Bunaken National Park in North Sulawesi.
"Indonesia also won similar award last year. This proves that destinations in Indonesia, especially underwater [destinations], are world class," said Arief while receiving the award.
He moreover said these awards gave a positive impact towards Indonesian tourism, "My formula is still the 3Cs; [winning this award] will boost Indonesians' Confidence level," told Arief.
The next "C" is Credible, meaning that the public's trust towards Indonesia will increase. The last "C" is Calibration, as through this award Indonesia can see where it stands in the global scene.
In the photos posted on the official Instagram account of the Tourism Ministry (@kemenpar), Arief was seen being interviewed by CNN news anchor Richard Quest for his show Quest Means Business at the event.
Indonesia was nominated in three categories at Dive Magazine's 2017 Travel Awards: Best destination, dive center or resort and liveaboard.
A total of 13,845 votes were cast since the first polling in May, of which hundreds of nominated places and liveaboards were reduced to top 25 in each category. The second voting period was conducted in October for one full month.
In the best destination category, Indonesia took the first spot with 1,067 or 11.45 percent from the total of 9,399 votes cast.
"More than 17,000 islands comprise the Indonesian Archipelago, with a wide range of diverse habitats and species, from the pelagic visitors and strong currents of Komodo National Park to the tranquil black sands of Lembeh's muck-diving oddities, and a wide range of everything else in between," wrote the publication. (kes)
Below is the complete winner's list of Dive Magazine's 2017 Travel Awards:
Best Destination 2017
1. Indonesia
2. Philippines
3. Azores
4. Mexico
5. Maldives
6. Egypt/Red Sea
7. Bahamas
8. Thailand
9. Fiji
10. Papua New Guinea
Best Dive Center or Resort 2017
1. Siladen Resort and Spa, Bunaken, Indonesia
2. Oblu Heneli, Maldives
3. Wakatobi, Indonesia
4. Lembeh Resort, Indonesia
5. Atmosphere Dauin, Philippines
6. Misool, Indonesia
7. Papua Paradise, Indonesia
8. Atlantis Diving Centre, Indonesia
9. Blue Corner Dive, Indonesia
10. Aiyanar, Philippines
Best Liveaboard 2017
1. Sea Hunter, Cota Rica
2. Pelagian, Indonesia
3. Bahamas Aggresor
4. FeBrina, Papua New Guinea
5. Nautilus Explorer, Mexico
6. M/V, Galapagos Master
7. M/V Sea Spirit, Maldives
8. M/Y Blue Horizon, Read Sea
9. M/V Ocean Sapphire, Maldives
10. Carpe Vita, Maldives.
Topics :

Join the discussions