Two female Bandung students to conquer Mount Everest
News Desk

The Jakarta Post
Jakarta |

Fri, March 30, 2018

| 08:05 am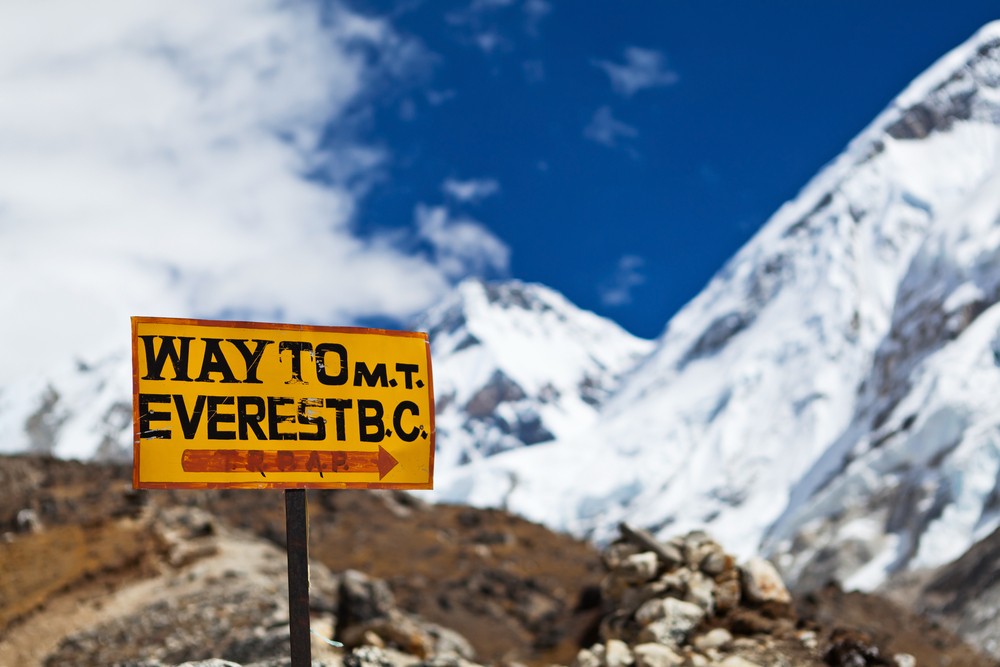 Stretching within the Himalayan mountain range, Mount Everest is the tallest point on Earth. (Shutterstock/-)
Two Indonesian female students are set to hoist the national flag Merah Putih at the tallest point in the world, the peak of Mount Everest.
Fransiska Dimitri Inkiriwang, 24, and Mathilda Dwi Lestari, also 24, both members of the Women of Indonesia's Seven Summits Expedition Mahitala Universitas Katolik Parahyangan (WISSEMU), reportedly began their journey on Thursday.
Mt. Everest will become the last mountain peak of their series of missions to hoist the national flag on the tallest mountain on each of the seven continents.
Read also: Two female Bandung students conquer Vinson Massif peak
Stretching within the Himalayan mountain range, Everest is the tallest point on Earth. At 8,848 meters above sea level, its height is almost as piling two Mt. Carstensz, the tallest mountain in Indonesia, on top of one another.
Both Fransiska and Mathilda have previously reached the six highest mountain peaks in other parts of the world, namely Mt. Carstensz Pyramid (4,884 m above sea level), Mt. Elbrus (5,642 m), Mt. Kilimanjaro (5,895 m), Mt. Aconcagua (6,962 m), Mt. Vinson Massif (4,892 m) and Mt. Denali (6,190 m) in the past four years.
"After all these experiences that we had in the past four years of the expedition, we feel that we are quite ready to conduct this last expedition," said Mathilda in a statement on Thursday as quoted by Antara. (kes)
Join the discussions