Science of bioinformatics counters anti-vaccine hoax
Arli Aditya Parikesit

Heads the Bioinformatics Department at the Indonesia International Institute for Life Sciences
Jakarta |

Wed, September 13, 2017

| 10:33 am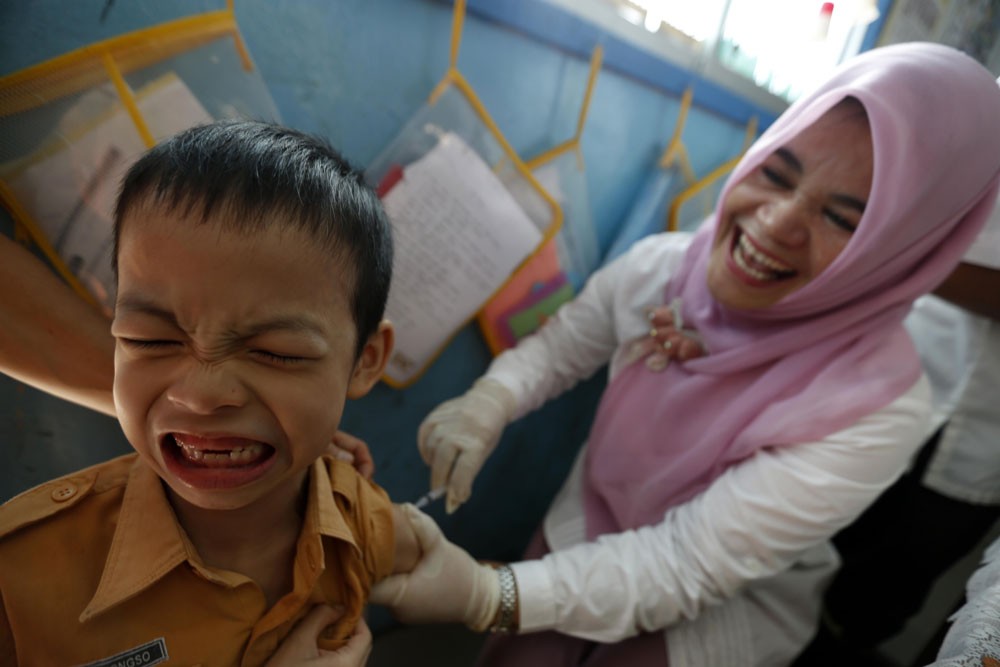 Through gritted teeth: A schoolchild is given a vaccine by a worker from a community health center in Aceh. (JP/Hotli Simanjuntak)
PREMIUM An anti-vaccine movement has been overwhelming social media in our country. They are well organized and respond swiftly to any counterattack aimed at their campaign. What they are ignoring is a World Health Organization (WHO) publication, which states that vaccination greatly reduces diseases and economic impacts.

It is interesting that the anti-vaccine movement was first popularize...
Disclaimer: The opinions expressed in this article are those of the author and do not reflect the official stance of The Jakarta Post.
You might also like :
Comments