Urgently needed: The indigenous peoples bill
Wimar Witoelar

Founder of Intermatrix Communications, which advises the civil society group Indigenous Peoples Alliance of the Archipelago (AMAN)
Jakarta |

Fri, October 13, 2017

| 07:23 am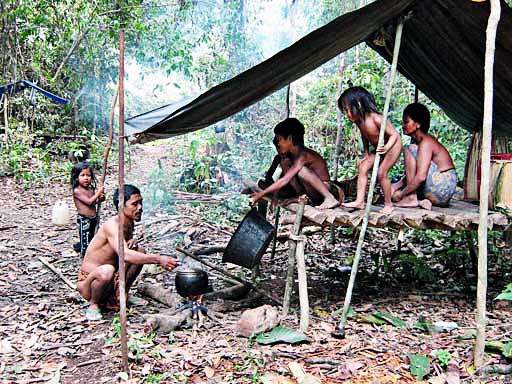 On the edge: A family of the Orang Rimba tribe lives in a flimsy hut deep in the jungle of Jambi. The Indigenous People's Alliance of the Archipelago (AMAN) said indigenous people in Indonesia had often suffered discrimination and human rights violations by the government, especially on land disputes. . (thejakartapost.com/Iman D.Nugroho)
PREMIUM Nowadays, the House of Representatives is the object of public disdain because of the members' involvement in numerous corruption scandals and the blatant transactional politics that is becoming standard practice. Much of this disrespect is well deserved, especially in the light of expectations of the post-1998 euphoria of democracy and governance.

But if you look closer, ther...
Disclaimer: The opinions expressed in this article are those of the author and do not reflect the official stance of The Jakarta Post.
You might also like :
Comments