Why care about global migration?
Jakarta |

Mon, February 5, 2018

| 10:20 am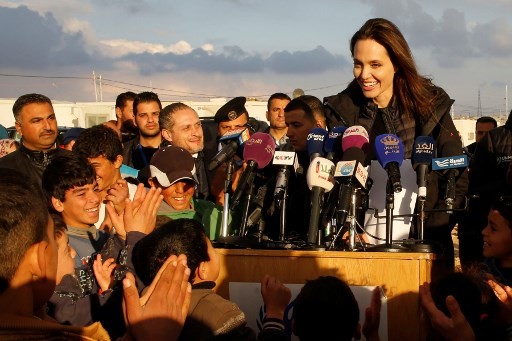 United Nations refugee agency special envoy Angelina Jolie holds a press conference during a visit to Jordan's Zaatari camp for Syrian refugees on January 28, 2018. (AFP/Khalil MAZRAAWI)
PREMIUM Migration, which relates to the movement of persons from one place to another, is best described in numbers. In its 2017 International Migration Report, the United Nations revealed that the number of international migrants had neared 258 million, up by almost 50 percent from the mark in 2000. Since the planet is inhabited by around 7.55 billion humans, the number of international migrants const...
Disclaimer: The opinions expressed in this article are those of the author and do not reflect the official stance of The Jakarta Post.
Topics :
You might also like :
Comments