Will rookies rock the 2019 elections?
Jakarta |

Wed, March 7, 2018

| 09:16 am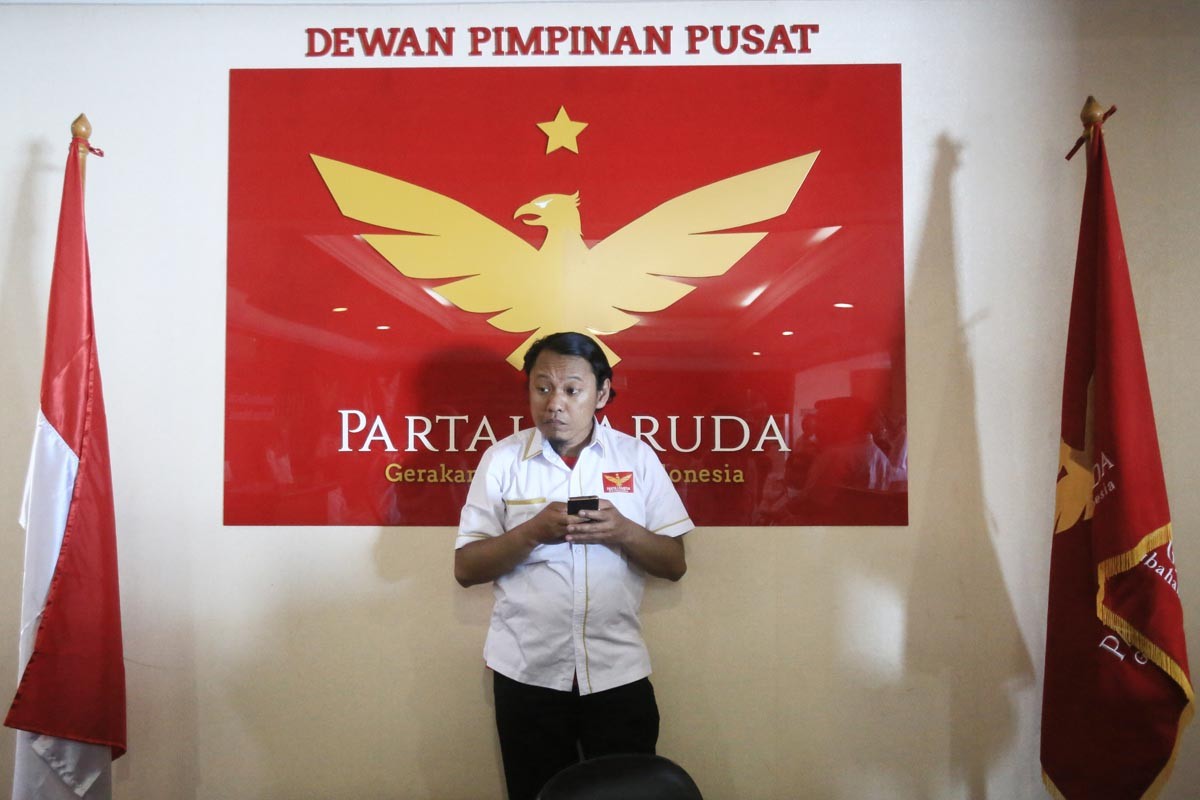 A member of the Change Movement Party of Indonesia (Garuda), one of four political parties which will make their debut in the 2019 legislative election. (JP/Dhoni Setiawan)
PREMIUM The battle for legislative seats has begun, although the election will only take place in April next year. Each political party has established its own formal identity on which to capitalize to woo support from the electorate, which will number about 196.5 million.

The General Elections Commission (KPU) has declared that 14 political parties would be eligible to contest the ra...
Disclaimer: The opinions expressed in this article are those of the author and do not reflect the official stance of The Jakarta Post.
You might also like :
Comments