Fear of resource nationalism
Editorial Board

The Jakarta Post
Jakarta |

Fri, August 3, 2018

| 08:20 am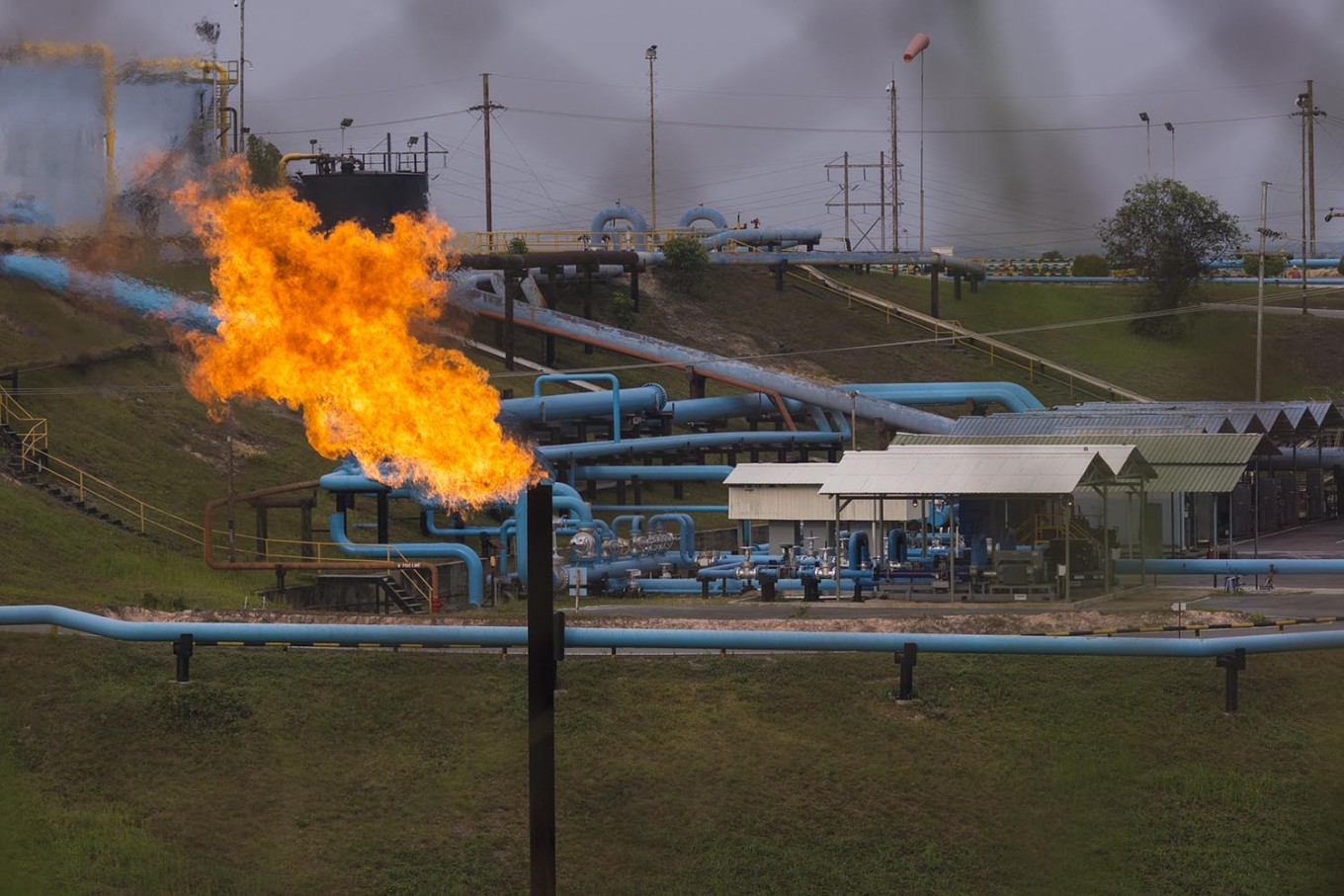 The Rokan Block's oil production amounts to about 210,000 barrels per day (bpd), or 25 percent of total output, and depends primarily on enhanced oil recovery (EOR) technology. (Antara/FB Anggoro)
The Indonesian Petroleum Association's great concern over uncertainties in the government's handling of expiring oil production sharing contracts (PSCs) was justified further by the lack of transparency in its recent granting of the Rokan Block, the country's most productive oil block, to state-owned oil and gas holding company Pertamina. Pertamina will take over all operations of the block in August 2021, when the PSC currently held by Chevron Pacific Indonesia expires.

Energy and Mineral Resources Minister Ignasius Jonan announced on Wednesday that Pertamina's proposal was "much better" than Chevron's, as Pertamina's bid included a US$784 million signature bonus, $500 million investment over five years in production development and projected $57 billion in state revenues during the 20-year contractual term. Furthermore, Pertamina's control of Rokan would help Indonesia cut crude oil imports, because the block's crude stream matched Pertamina's refinery specifications.

But questions arose over the fact that the minister did not reveal the key aspects of Chevron's proposal.

The same lack of transparency was evident in 2015, when the government granted Pertamina the Mahakam Block, which accounts for one-third of the country's natural gas output — and this raised fears of resource nationalism.

True, Pertamina could eventually bring in new partners to handle large assets such as the Mahakam and Rokan blocks to overcome its financial and technical constraints. Pertamina even offered an operational partnership in the Mahakam Block to Japan's Inpex, the block's former operator, and France's Total, but neither took up the offer.

Chevron could still be asked to be a co-partner in operating the Rokan Block, but this could mean bigger risks for Indonesia's oil and gas production, as seen in Pertamina's operatorship of the Mahakam Block, which it assumed early this year. The Rokan Block's oil production amounts to about 210,000 barrels per day (bpd), or 25 percent of total output, and depends primarily on enhanced oil recovery (EOR) technology, which has eluded Pertamina.

Chevron's interest in the Rokan Block has been so pointed that the US firm reportedly met with Coordinating Maritime Affairs Minister Luhut Pandjaitan last week and briefed him on the Rokan proposal it had filed with the Upstream Oil and Gas Regulatory Special Task Force (SKK Migas). Chevron's proposal apparently included a commitment to invest $33 billion in the first 10 years to increase production to 500,000 bpd and another $55 billion investment in the latter 10 years to a full-scale EOR project to further increase output to 700,000 bpd.

Chevron's exit from Rokan is likely a severe blow to the American company, as it had relinquished its Makassar Strait gas block and sold its interest in South Natuna Sea Block B, and may prompt it to return its East Kalimantan assets.

More worrisome yet is the manner in which the government has treated Chevron, which has been operating here for more than 90 years and is Indonesia's single largest oil producer . This maltreatment may further dampen investor interests in the hydrocarbon industry as we are dependent on imports for about 60 percent of national consumption of 1.6 million bpd.
Topics :
Join the discussions