Government told to prevent animal trading done through social media
Bambang Muryanto

The Jakarta Post
Yogyakarta |

Fri, December 30, 2016

| 06:38 pm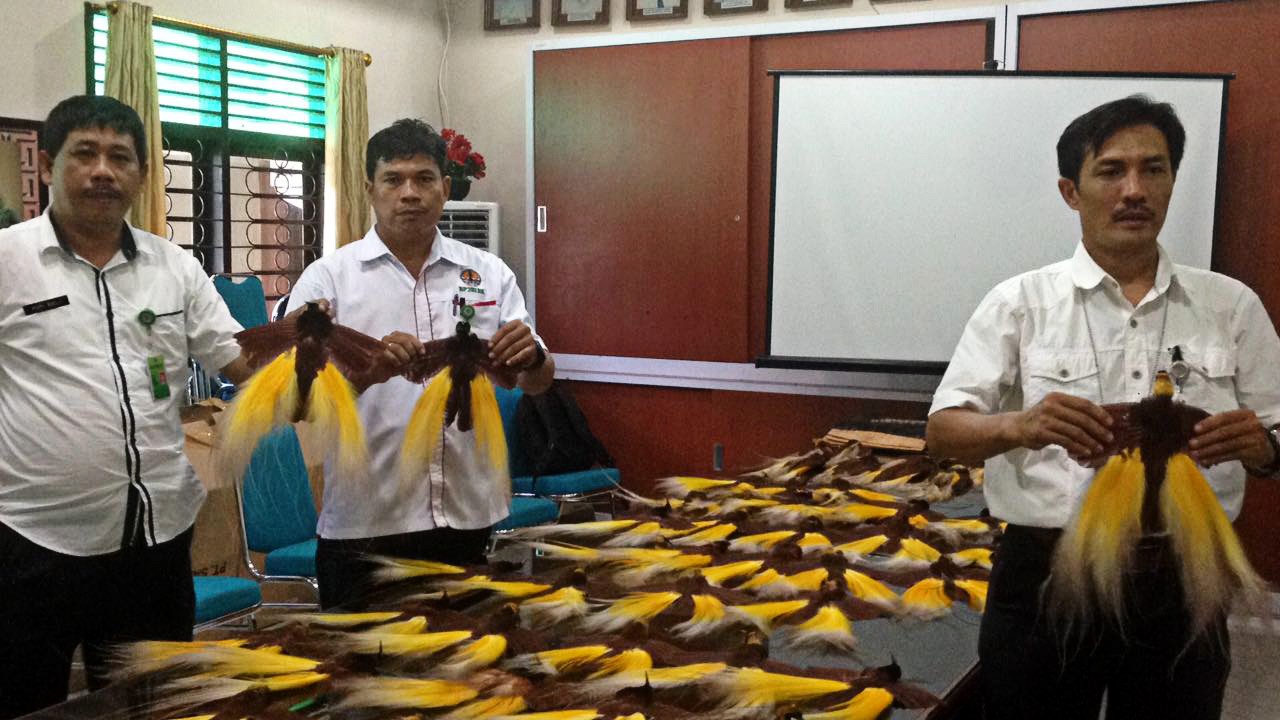 Illegal trade – South Sulawesi Natural Resources Conservation Agency (BBKSDA) officers and investigators from the South Sulawesi Environment and Forestry Law Enforcement and Security Agency show 64 stuffed birds of paradise and 83 bunches of cassowary feathers recently confiscated from traders. The items would have been sent to Jayapura, Papua. (Courtesy of the BBKSDA South Sulawesi/File)
The Center for Orangutan Protection (COP) has expressed concern over the increasing practice of trading protected animals through social media.
"The police in cooperation with the Environment and Forestry Ministry have to enforce the law against such practices," COP director Ramadhani told The Jakarta Post in Yogyakarta on Friday.
Trading in protected animals violates Law No. 5/1999 on conservation of live natural resources and the ecosystem, he said.
(Read also: Heavy punishment key in fight against illegal wildlife trade: Activist}
If the government does not enforce the law, it will lead to the immediate extinction of those animals, Ramadhani said when reading the year-end report of his organization.
The Yogyakarta-based organization said that the conversion of forests into plantations in Sumatra and Kalimantan had helped animal traders capture rare and exotic animals like primates and large wild cats.
To avoid the government's measures, the animal traders do not display their catches in the animal markets, but on social media, and transactions are made using joint bank accounts, said Ramadhani.
"The trading of protected animals through social media is becoming rampant. Many animals and traders are involved," he said, adding that COP had helped police conduct 25 raids against traders, raids that managed to recover 168 protected animals, including orangutans.
He said, as an example, that on July 26 the police foiled the trading of four baby orangutans. On Aug. 4, COP also helped police arrest online animal traders in East Java. (bbn)
You might also like :
Comments