Activists condemn visitors who gave alcohol to Taman Safari animals
News Desk

The Jakarta Post
Jakarta |

Wed, November 15, 2017

| 06:27 pm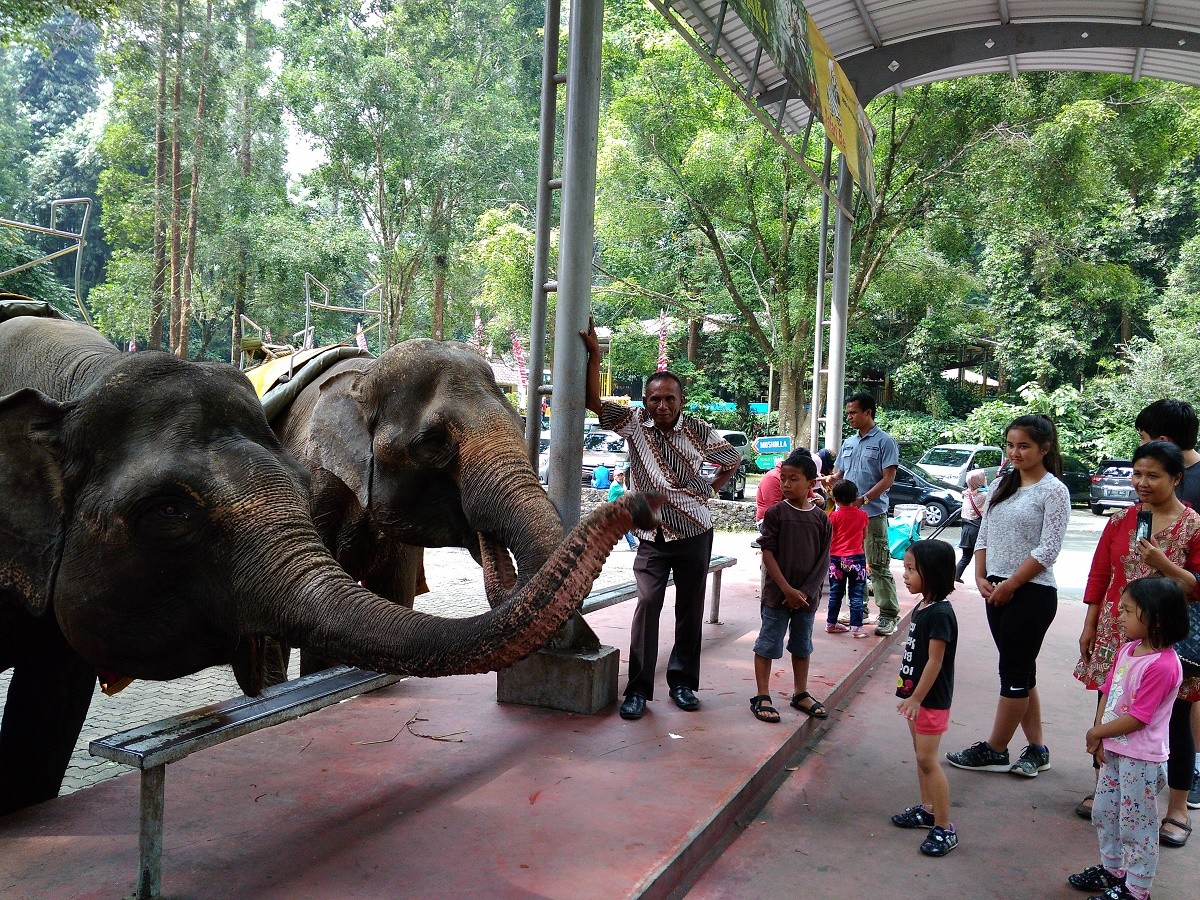 Visitors observe elephants during an animal show held on Aug. 19 and 20 at Taman Safari Indonesia in Bogor, West Java. (JP/Theresia Sufa)
Videos showing visitors giving red wine to a deer and a hippopotamus at Taman Safari Indonesia in Cisarua, Bogor, West Java, went viral after animal welfare activists reposted them on their Instagram accounts.
The videos were uploaded by accounts @alyccaaa and @philipbiondi using Instagram stories. In one video, they lured a deer with the wine before pouring it into the animal's mouth.
A man was seen pouring red wine into a hippopotamus' gaping mouth in another video with a caption that read "Jackpot."
The videos were condemned by animal welfare activists who reposted them on their Instagram accounts.
Animal welfare group Garda Satwa Indonesia stated in its recent Instagram post that the people only visited Taman Safari for entertainment and that they neglected its educational benefits.
"They only came for fun, which resulted in them forgetting the boundaries and violating the rules," the account stated.
Jakarta Animal Aid Network (JAAN) also condemned the actions, which they regarded as a reflection of the perpetrators' lack of education.
"It breaks our heart as activists and rescuers to see you having 'fun' with a lack of or even without education," they said.
The post was followed by a screen capture of an apology from one of the perpetrators.
"I regret my video post this afternoon, and I apologize... I hope you can forgive me," the post stated. (ecn)
Join the discussions